I love Christmas. I started watching the Hallmark Christmas in July and never stopped. Who is the set designer for Hallmark? Seriously there is a wreath, poinsettia, bow, or Christmas tree every 3 feet or less! I'm confident it's a subliminal advertisement for Christmas decorations. But sometimes Christmas is painful.
But this year, the closer Christmas gets, the more my heart is heavy. I miss so many people I love. I'm lucky I haven't lost more. But my aunt's passing at Halloween was so unexpected. I had plans with her this Christmas. And now she won't be here. Even though her passing was the hardest because we were closest, I lost another aunt this year. I'm running out of aunts!
Painful heart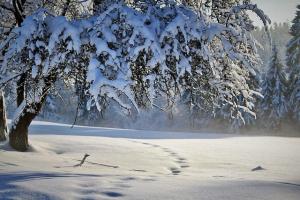 Adding to missing my aunts, my son just had a birthday which oddly has made me sad. Watching your baby grow up is part heartbreak, part excitement.
I am excited about the new adventures he gets to have. But I miss the sweet little baby in my arms. They really do grow up too fast!
I just got used to my son being a little bigger kid. And now he is a teenager! I miss his little 3-year-old hugs. And I miss cuddling with his little self.
He has grown so much! His feet are an inch bigger than mine! And hugging him is not like hugging a kid anymore. And even though I love watching him grow and thrive, saying goodbye to that stage of his life is painful.
When it's painful
I have friends who struggle with Christmas because they were abused. For them, the holidays bring painful memories. Pain from what was, and pain because they wanted the families like in the movies but didn't get them.
I'm proud of one of my friends who has taken her painful childhood and is now blessing others. She was a foster kid, and her biological family was cruel to her. She has a lot of reasons to hate this time of year. Foster kids are often forgotten during the holidays.
Lifting others through your pain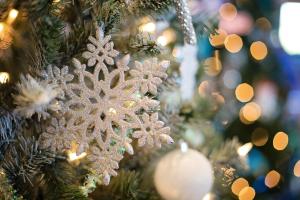 But instead of letting it overwhelm her with pain, she has started a big charity drive to bless foster kids in her area. She made a ton of makeup bags and tote bags for the kids.
And she arranged for businesses and families to donate clothes, toys, perfume, crafting items, and activities for the kids so they could go shopping through the donations. She has turned a painful time into inspiration to serve others. It's beautiful.
Being like her
My friend has inspired me! So instead of wishing for things to be different, I am grateful for the blessings I have. I have my health and my writing. And a wonderful family.
I'm feeling less sad as I follow my friend's example. The loss of my aunts is less painful as I focus outward. I have several elderly neighbors, and we have arranged to go spend time with them.
As I am taking my mind off my own issues, and thinking about how I can cheer others, I forget my own issues. And of course, I keep watching the Hallmark movies as they inspire warmth and love, which is what we all need this year.