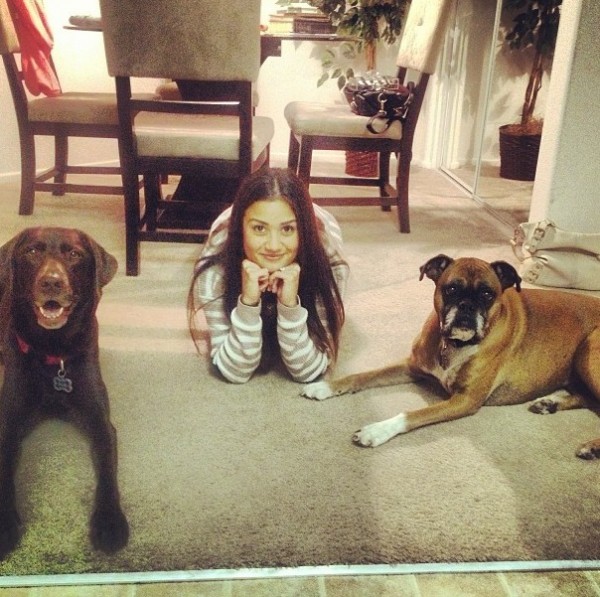 As I write this brief post, it's raining hard here in Dallas and the rain is accompanied by booming thunder and lightning strikes. I heard this tip the other day that it's the static electricity in the air that can freak out dogs during storms. The person who told me this told me to wipe a dryer sheet on my dog if she starts to panic or shake during a storm. 
So today was the day I put that experiment to the test.
Storms never seem to bother my boxer but my lab Ellie always shakes and looks for a place to hide when there's a storm. Today when the thunder started and the rain was pouring down, as usual, Ellie started to shake. I went into the laundry room, grabbed a dryer sheet and wiped her down. She stopped shaking almost immediately. I couldn't believe it. I wish I knew about this trick eight years ago when I bought her. Anyway, it was too good not to pass on.
Here's a more scientific explanation. 
Read more on the Faith and Family Channel – follow me on Facebook,  Twitter, and Instagram!