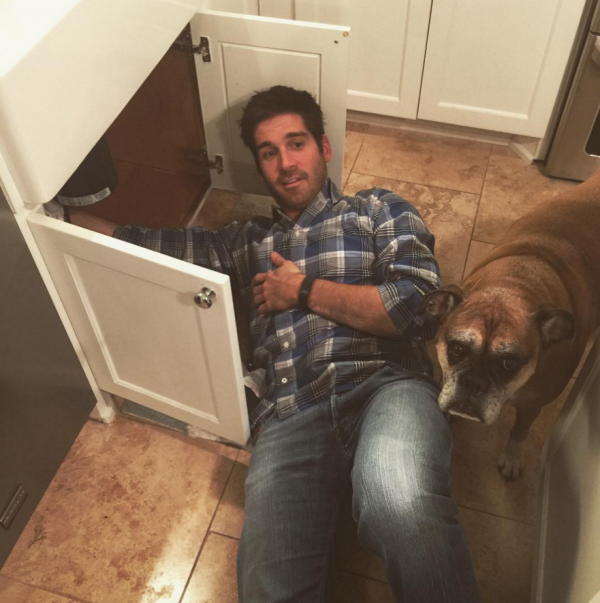 This is my best bud and business partner @rogershealy.
Tonight he repaid us for dinner by fixing our leaky sink. If you're a good hearted, non-crazy woman between the ages of 25 and 34 you should know…
He's single… and ambidextrous.
Buy my New York Times Best Selling Book For the Right Reasons: America's Favorite Bachelor on Faith, Love, Marriage, and Why Nice Guys Finish First
to learn more about how Catherine and I met!
Read more on the Faith and Family Channel – follow me on Facebook, Twitter, and Instagram!