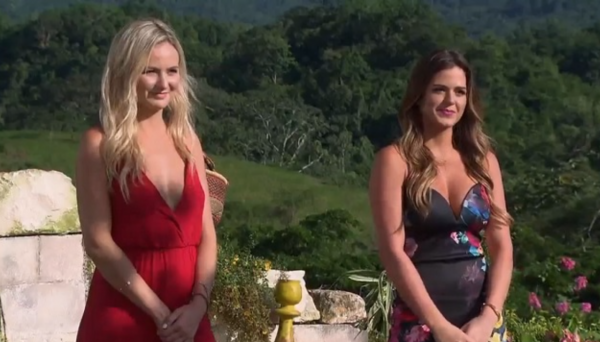 Tonight is the long awaited season finale of The Bachelor. Lauren or JoJo, who's it going to be?
Whoever it is, reality is about to set in pretty fast. In honor of tonight's coming out party, I thought I'd offer 5 tips on what to do next now that they'll be living in the real world.
1) Go on a real date. Catherine and I had our first real date at a restaurant in Los Angeles. It almost felt weird not having a ton of cameramen and producers along with us but it was such a breath of fresh air to feel like a normal couple for once.
2) Talk about the future. Seems silly considering you're already engaged, but sit down and talk about your future together- when you want to get married, where you want to live, jobs, etc. I think people in the past have neglected to do this which just sets their relationship up for failure.
3) Decompress. You've been traveling the globe and living a surreal existence for the past seven months. Take some time together and do nothing- like a weekend on the couch binging House of Cards. Your body and mind need the rest, and you and your new fiancée need the time alone.
4) Start pre-marital counseling. Catherine and I did this at a church in Dallas and it was probably the best thing for our relationship. The counseling connected us with other engaged couples in the city and it prepared us for some of the trickier aspects of marriage – finances, conflicts, spiritual growth, etc.
5) Start chasing your fiancée. I've mentioned this point before but it bears repeating. Your fiancée has been chasing after you thus far, now it's your turn to chase after her. Whether she recognizes it or not, there's a void in your relationship that needs to be filled. Go out of your way to make her feel special and show her that you are the lucky one to be with her.
Who do YOU THINK Ben should choose? (VOTE in my poll and be automatically entered to receive emails from me!)