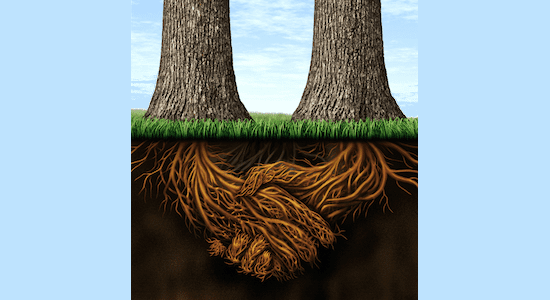 Guest post by Fr. Carl Chudy – 
I travel in and out of different worlds. I worked in Chicago, Sierra Leone, West Africa, and the Philippines. I also travel in and out of religious and non-religious worlds in our work of interfaith and intercultural dialogue.
I am a Catholic priest and feel at home in all of these worlds. I work in dialogue with Muslims, and in the last few years with secular humanists, atheists, agnostics, seekers and others.
I have come to learn that interfaith dialogue is incomplete without secular voices. Why? To put it simply: we all live shoulder to shoulder on the same planet and in a sense, we either "sink or swim" together.
Believe it or not, even the Catholic Church realizes how important it is to bridge the religious/secular gap which divides us and disperses our best energies. Pope Benedict started the Courtyard of the Gentiles conference which brings religious and secularists together. The first in the US was held at Georgetown University in April 2014.
We began with our first project in Scotland, inviting the British Humanist Association, the Scottish Humanist Association and religious persons from different traditions. We called it Common Ground. Fifty of us came together in Coatbridge, Scotland in November 2013.
As the name implies, we spent a weekend together searching for the common ground where we stand together with our sense of fulfillment in life, our ethics and morality, our sense of community and family, our desire for justice and peace. Not surprisingly, we found much to talk about. The journal from that conference may be found here.
Here in the United States, a Meetup called Common Ground has been bringing together atheists, humanists, and religious believers who wish to map out common ground among us for almost two years.
Together with Roy Speckhardt of the American Humanist Association, we collaborated on a Common Ground conference at Rutgers University on October 8, bringing together friends such as Chris Stedman, Dr. Anthony Pinn, Gretta Vosper, Arun Gandhi (grandson of Mahatma Gandhi) with religious leaders like Rabbi Nancy Fuchs-Kreimer, Nadia Hassan of the Islamic Society of North America, and Fr. John Sivalon.
More than 120 people attended this opportunity to explore common values and visions of life, as well as looking seriously together at some of the greatest challenges we face in our world: global climate change, income inequality, the public square and religion, religious hate, and more. (Pictures and videos here.)
For me, the purpose of this dialogue is not persuasion or conversion. Rather, it is an exercise in love and respect in order to create mutual understanding as a means toward collaborative service to our local communities and the world at large. Quoting the Interfaith Youth Core in Chicago, "It is always better together."
Dialogue here is not merely a conversation about what we believe and do not believe — it is concerned first and foremost with the search of common ground by which humanists and religious believers can act with justice and compassion in a world often torn by indifference, xenophobia and intolerance.
In this instance, respect is not ordered to the beliefs each one of us has, but to the persons themselves, no matter what they believe.  So dialogue between religious and non-religious people is all about behavior, not about our feelings about what we believe.
It leads us to understand that amidst all of our differences we have important common convictions. This common ground is the basis by which we renew and strengthen the solidarity of humanity.
---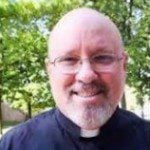 FR. CARL CHUDY is a Catholic priest and Provincial Superior of the Xaverian Missionaries in Wayne, New Jersey. He holds a Masters in Divinity from Catholic Theological Union with a cross-cultural specialization. Carl is currently involved in interfaith initiatives, including extensive work with the American Humanist Association.