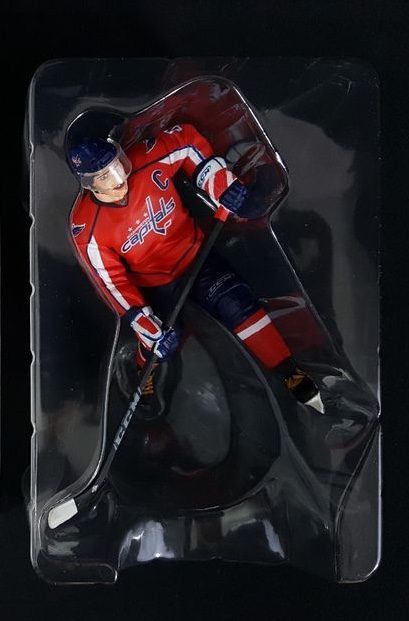 To an uninitiated passerby, it probably seems oddly out of place, that Alex Ovechkin Christmas ornament that has been featured in a prominent place on our tree for the past several Christmases. After all, we are a Nashville Predators household. In my closet, you'll find lots of Preds gear, jerseys, sweatshirts, tee shirts, etc. In the garage you'll find some Predators knick knacks, a foam finger here, a bobblehead there. If you look closely at our Christmas tree, you'll probably find a little Nashville Predators snowman on there somewhere, but you won't have to search hard to find Alex Ovechkin in his Washington Capitals uniform. He is always front and center. Why, you may ask, does a Preds family feature Mr. Ovechkin on our tree? Oh, we appreciate his obvious talents, but we aren't particularly fans of him or his team.
But Evan Soggin was.
I've been thinking about Evan Soggin all morning. Evan was a Capitals fan. Last night, the Washington Capitals, led by Alex Ovechkin, did something it was beginning to look like they may never do–they knocked off the Pittsburgh Penguins to advance to the Eastern Conference finals. Evan would have probably had a hard time getting to sleep last night–if he were still with us. I'm sure he was jumping for joy in heaven.
Evan Soggin was a big Capitals fan and Ovechkin was his favorite player. Evan is my first cousin Steve's boy, making him my second cousin. He was also a rising star on the Washington D.C. area youth hockey scene. Tragically, in 2011, Evan was killed doing one of the other activities he loved best, riding his horse. He was just 12 years old. It knocked our family for a loop and, of course, we're still reeling from it. You can read more about Evan in this article and in this one.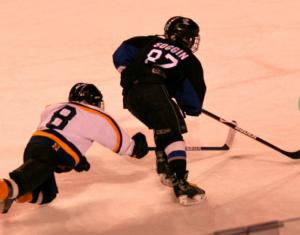 Evan's immediate family set up a foundation to honor his memory. They raise money for scholarships and they help equip the local junior hockey leagues through the foundation. If you're interested in donating, you can do so at the Evan Soggin Scholarship Foundation webpage, run by Evan's older brother, Nick.
Sadly, I never got to see Evan play hockey. Truth be told, I wasn't even a hockey fan in 2011. I think Evan would be proud of how I've grown to love the game since he left us.
I don't follow the Washington Capitals really closely, but when they won to advance last night, I was thrilled because I knew Evan would be.
Because of Evan Soggin, there will always be a little soft spot in my heart for Alex Ovechkin and there will always be a prominent spot on my Christmas tree for his ornament.