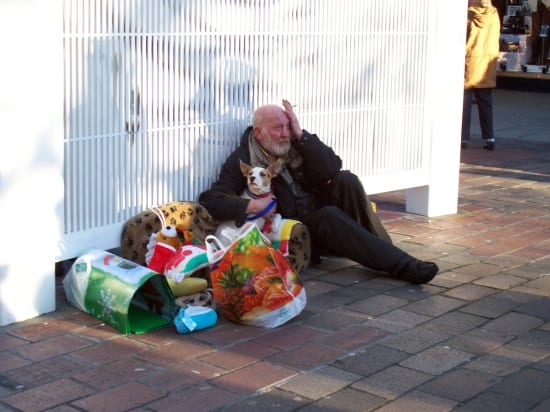 "May you have a beautiful, wonderful holiday. Your debt has been forgiven."
How wonderful would it be to receive that message?
This holiday season, thousands of poor families in the Chicago area got this message in their mailbox. A coalition of churches decided to band together to make it a mission to pay off the medical debts of as many poverty-stricken families as they could before the holiday season arrived. Families who are mired in poverty normally dread a trip the mailbox this time of year. It's not normally good news. Often, it's more bills they haven't the money to pay. This year, almost 6,000 families in Chicago received a bright yellow envelop with that surprise message: "May you have a beautiful, wonderful holiday. Your debt has been forgiven." Wow. If you're looking for an uplifting story this holiday season, there's a great one.
The public school in which I work helps to provide a happier Christmas for many families who have fallen on hard times. School officials provide a list of families in great need and take up collections from teachers and other employees to help sponsor the families to make sure that their children will have gifts to open for Christmas. We do this every year. Most schools I am aware of have similar programs.
If you know where to look, you can find the love of Christ–often in surprising places. Public schools like mine, for instance, often are accused of "locking God out." I'd counter that, in many ways, public schools are being the hands and feet of Jesus better than many churches.
God sent us the ultimate Christmas gift two millennia ago in a lowly barn in the small town of Bethlehem. With the birth of Christ, God sent us all our "bright yellow envelope" with the message, "may you have a beautiful, wonderful holiday. Your debt has been forgiven."
In this severely divided and partisan age, that message too often gets lost. Too many Christians have bought into a false message. They look at society with a judgmental eye, devoid of the spark of Christ. They rail against tax supported government programs, calling them "socialist." They assume the attitude that, I've worked hard for what I have and I deserve to keep it. It's hard–impossible actually–for me to square that attitude against what Christ taught. Jesus would smile upon those churches in Chicago. Jesus would support the efforts of those "godless" public schools who give sacrificially to the needy children under their care.
This Christmas season, we'd all do well to remember what we are called to do by the one who was sent to forgive our debts. If we focus on loving our neighbors and sharing our blessings with the less fortunate, politics just wouldn't seem so important.
Merry Christmas.