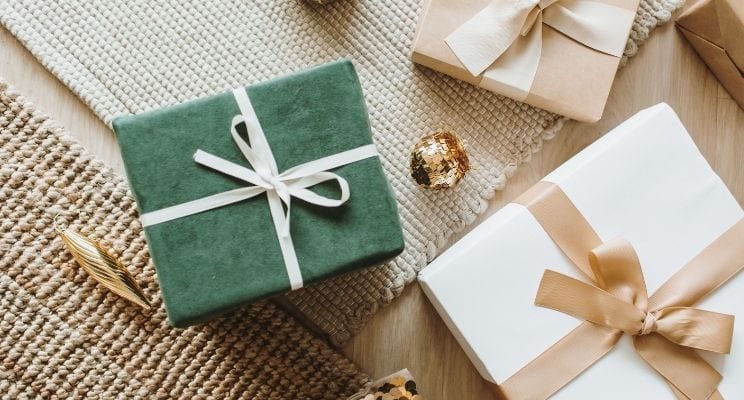 How do you deal with disappointment at Christmas?
What happens when the Christmas you envision and the Christmas you actually get don't match up?
It's hard being disappointed at Christmas. There's nothing like getting a bad gift or no gift at all.
Countless questions run through your mind. Why would he think I'd like this? Has he ever seen me wear this color?
The agony of an unmet expectation. Disappointment. It hurts. How do you handle it? What do you say?
I had this perfect idea of what Christmas was supposed to look like. I'd get so wrapped up in the worldly expectations of what Christmas should be, I'd forget what the day is really about.
My husband's gift doesn't determine how much he loves me. Does he love me more if he spends $500 as opposed to $50. Does no gift mean he doesn't love me at all?
---
---
If you're anything like me and you're hit with disappointment, you immediately go into damage control mode. You know your Facebook feed is full of pictures of smiling faces and people showing off their perfect presents.
Do you start practicing what you'll say or how you'll cover up your disappointment when talking to family or friends?
I remember planning how I'd smile as I listened to girlfriends tell me how their husbands made Christmas special for them when I was really envious and broken-hearted inside.
You're going to get bad gifts. It happens. But you get to decide how or if it'll affect your day. It may sound weak, but it's true.
Pause before you pout
Typically, I'd spoil the day by pouting or feeling sorry for myself, leaving my husband wondering what was wrong.
He's gotten better over the years, but in the beginning, my husband was not a great gift giver. I dreaded Christmas because I never knew what to expect. One year he bought me a set of commemorative Liberty Coins. I cried. He routinely bought me clothes that were too small or too big or styles I'd never wear.
When I allowed disappointment to rule the day, no one won. I'd feel guilty because I thought I should be grateful. I'd get angry or depressed. I'd tell myself, "Christmas is about love" but I felt so unloved.
Unfortunately, it took me many years to realize how to manage Christmas disappointment. It took me too long to realize I get to choose how I feel Christmas morning. Things may not always go as I want them to but I have options as to how I"ll respond.
I can choose to be happy or I can allow disappointment to color my mood.
Before allowing disappointment to rule the day, try this instead if you find yourself facing a bad gift this Christmas:
1. Pause before you pout. Before you begin pouting, remember the ways your husband makes you feel special all year.
2. Say "wow" instead of "why." It's tempting to ask, "Why did you get me this?" When you address your husband with "why," he sees it as a challenge or an insult. It translates to "This is stupid. Why did you pick this?"
3. Just smile and thank him. Whether you like the gift or not, you do appreciate he thought of you and took the time to buy you a gift.
4. Appreciate the effort. He might not have gotten it right, but at least he tried. Let him know you appreciate that.
5. Express yourself without drama. Usually when our expectations are unmet, we're hurt, which can lead to anger. Anger can create drama. Create an atmosphere for dialogue. When I'm upset or accusatory, I can put my husband in defense mode. He'll naturally want to defend himself if he feels attacked.
6. Focus on what you're thankful for. It's hard to be angry or disappointed when I have an attitude of gratitude. When I think of all the ways my husband cares for me throughout the year, it's hard not to be thankful.
No matter what he gives you, first, remember is he loves you. Then remember, you get to decide how you feel.
Need skills to build intimacy?
---
Also known as the Not So Excellent Wife, Sheila Qualls understands how important your mindset is to your marriage. 
She went from the brink of divorce to a having a thriving marriage after changing her mindset.  She translated timeless truths into practical skills to help women just like you turn their men into the husbands they want.
After 33 years of marriage, she's a  coach  and a speaker whose passion is to equip women to break relationship-killing habits and do marriage God's way. And you don't have to be a doormat to do it.
She and her husband Kendall live in Minnesota. They have five children and a Black Lab named Largo.
In addition to coaching, Sheila is a member of the MOPS Speaker Network.  Her work has been featured on the MOPS Blog, The Upper Room, Grown and Flown, Scary Mommy, Beliefnet, Candidly Christian, Crosswalk.com, The Mighty and on various other sites on the Internet.