There are only faint traces of Hurricane Harvey outside my window: Repetitive rainfall. Darkness uncommon for late August in Louisiana. Hurricanes are commonplace around here, but I know full well that Southern Louisiana is untouched compared to the devastation the storm has wrought upon Texas. (For example, here I am on the internet.)
O God, Master of this passing world,

hear the humble voices of your children.

The Sea of Galilee obeyed Your order

and returned to its former quietude.

You are still the Master of land and sea.

 We live in the shadow of a danger over which we have no control:

the Gulf, like a provoked and angry giant,

can awake from its seeming lethargy,

overstep its conventional boundaries,

invade our land, and spread chaos and disaster.

During this hurricane season we turn to You, O loving Father.

Spare us from past tragedies whose memories are still so vivid

and whose wounds seem to refuse to heal with passing of time.

O Virgin, Star of the Sea, Our beloved Mother, we ask you

to plead with your Son on our behalf,

so that spared from the calamities common to this area

and animated with a true spirit of gratitude,

we will walk in the footsteps of your Divine Son

to reach the heavenly Jerusalem,

where a storm-less eternity awaits us. Amen.

[Composed by Most Rev. Maurice Schexnayder (1895-1981),

Second Bishop of Lafayette (1956-1973), following Hurricane Audrey in 1957]
Even–maybe especially–during storms, we need to focus on the small joys in our lives, the things keeping us alive right now. Why? Because we must take care of ourselves so we can take care of others. In a less altruistic way, we need to take care of ourselves in order to do more than miserably survive.
For me, focusing on others right now is not altruistic but soothing. My friends from all over, and the incredible lives they lead, are keeping me going. Like an eccentric library-owner, I am moved by the heroic tales of those I am lucky enough to know. Take my friend Jakob in Austria for example. A Cajun and an Austrian have become great friends, despite being on opposite sides of the world. We met because we share the same rare neuro-muscular disorder, Friedreich's ataxia. Jakob is very active and indelibly positive in his outlook on life. Getting to be close to him, despite half-a-world's distance between us has been an amazing feat of technology and a very encouraging small joy for me.
Another hero I have in my life right now is my great friend Bryan. I met him and his girlfriend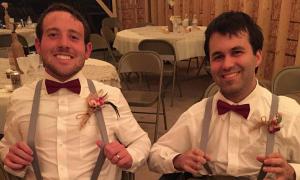 when they both moved to my hometown to work for a non-profit here. He and I became close friends. He and his girlfriend became engaged down here, then went up north to have their wedding. I was lucky enough to be a groomsman in their wedding. The Duffeys now live in Minnesota, and a storm for them struck on July 5, 2017.
To Duffey and Jakob; thanks for keeping me alive, guys.
How about some other Sick Pilgrims. What's helping you thrive? Or at least live another day?
*****
Henry Karlson wants to play two-truths-and-a-lie. He is a member of the Sick Pilgrim community, blogs at A Little Bit of Nothing, and has seven toes on each foot. Game on.
The publication of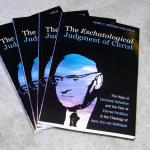 my book,
The Eschatological Judgment of Christ
. The central concern of the book is the proper interpretation of the theology of Hans Urs von Balthasar. Many have mistaken his eschatological views as being universalistic because he hoped that all could be saved. Often missed is his discussion on the possibility of hell and what would lead one to suffering eternal perdition. By going through his major works, and focusing on what he wrote, I establish his true position, with the hope that now his theology can be judged and criticized for what he actually believed, not what people impose upon him.
The people I continue to meet, both online and offline. Community is important, no matter what form we encounter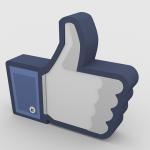 it in. Facebook offers quite a bit of temptation to everyone, but it also offers a lot of good, so long as people embrace it for what it is, and not what it is not. There are limits to the communication possible on it, so of course, the people I meet and greet in person, such as when I go out for morning coffee, is much better and a part of what I am thankful for, but both together help keep me sane and centered beyond myself.
*****
Maren Grossman is a sick pilgrim who homeschools her kids in central Pennsylvania whenever she is not fighting Nazis as a masked vigilante ninja.
The Brother Cadfael mystery series by Ellis Peters. I've enjoyed the pleasant escapism of mentally travelling to a monastery in the Middle Ages. I've also felt relief as I read about a world in which the good are rewarded and evildoers are punished – but the ordinary sinner receives mercy. The presence of both mercy and justice is what makes these novels exceptional. Heaven knows we need both of these things in real life.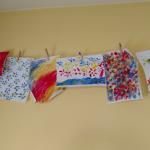 Fingerpainting
, juvenile as it may sound. My youngest is really into fingerpainting, and her siblings are old enough to find that art form – uncompelling. The task of painting with her falls to me, and I'm glad of that. Fingerpainting is an experience that is utterly undemanding, yet absorbing. It's contemplative, and I really can't recommend it highly enough.
*****
Marie Kopp is the last of a mythic bloodline. Her ancestors have been known as faeriekind or elvenfolk, but she prefers "Missourian."
My 100% gratuitously excessive pillow obsession. After spending my summer at an incredible internship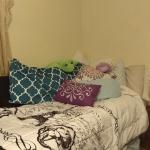 teaching English to immigrants and refugees from all over the world, I've returned to my university for my senior year. This joyous occasion, however, involved moving YET AGAIN. (It has been the summer of endless moving for my family and myself, and I need to never ever move ever again. *Please do not point out that I have to move out of my campus apartment in May, and hopefully then move to Spain to teach English once again. I don't want to hear it. Thanks.) Anyway, my favorite thing about life and settling into my new home is my PILLOWS. You heard me. I have 12 of them on my bed – including two body pillows, 1 king-sized pillow, 3 gushy down pillows, 1 normal pillow, 2 pillow pets, and 3 throw pillows. Life is good, Yo.
Bonus: I also have 12 throw pillows in my living room. I win.
Winning the Poor Person Lottery! Being poor only pays off in educational financial aid and…..I got nothing, folks. So, just FinAid, basically. A week ago, I was putting off dragging my poor sorry arse to the FinAid department of my school to grovel for money once again, fearing that I couldn't afford the remaining $5000 dollars for my senior year tuition. Today – after a weekend of jumping through weird administerial hoops and talking with the nice FinAid lady and writing (true) sob-story narratives of my family's financial distress and praying to St. Philomena to bail me out one moretime and harassing my henpecked mother to fill out just one more form – I was awarded a small additional loan and significantly more grant money. I can now afford not only tuition and housing for my final year, but also groceries and trauma therapy! My younger brother got similar news, so he has enough aid to cover both semesters of his Freshman year tuition and a small meal plan. God is good, Sickies.
Bonus: I could never have survived this summer of endless moving without my younger brother, Tim (who just turned 21! I now get to educate him on the nuances of tasty booze). He helped mom sort through the endless boxes of stuff at the old house while I was out of state at my internship, move them into their new house, clean the old place spotless, and then he helped me move my exorbitant numbers of pillows, lamps, clothing, and furniture into my apartment, all without stabbing my eye out with a pen. He's a keeper, that one.
*****
Rebecca Bratten Weiss drinks and knows things, and the Patriarchy just hates that.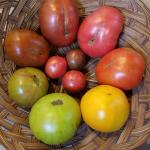 Tomatoes are keeping me alive. The past month has been one of drastic changes, some good, some bad, some I'm not sure about yet. Are my emotional vacillations keeping me alive, or wearing me away, water on stone? Even aside from upheavals, it's time for considering the closing of things, time for remembering all the other Septembers when I opened my fingers and let the thread slip through. But also time for the tomato harvest. I am rich with ripe fruit, my basement filled with baskets of heirloom tomatoes of all colors, and in the afternoons when the first of the dying leaves blow I hide down in the tall grass with a handful of golden tomatoes, and pop them into my mouth one by one, remembering other summers, the summer a tornado blew our porch roof off and the buckets of tomatoes were thrown all around, the summer I had one happy hour lying on a hammock, eating tomatoes.
Writing, despite ____. A friend remarked that I have an ongoing tomato theme in my poems I have written, and it's true: hunkering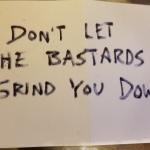 down cramming fruit in my mouth is one way I say yes to the here and now, and writing is how I try to stick a pin in it, so I can find it again. Every evening I mix myself a drink and scamper to my tiny study to work on some poetry or fiction, as the mood takes me, or to do my "real" work, which I am lucky to have, editing Convivium and planning for our upcoming Festival. With the stupidly despotic powers pressing down on us right now, politically, and in some cases individually, it is good to have work that sets one free. I keep coming back to a phrase in the closing sentence in Azar Nafisi's Reading Lolita in Tehran, written under circumstances that are a much more difficult variation on mine: how wonderful it is to be a woman and a writer. The other sentence I keep coming back, and that helps keep me alive, is also written by a woman, scratched secretly into the paint of a closet wall: Don't let the bastards grind you down.
*****
Grab a tomato, play on Facebook, and do some fingerpainting. Whatever it takes, just stay alive.
Your Pest,
Matt