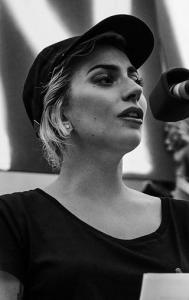 Pope Francis has spoken of "credible witness," the kind of witness that makes Christianity seem believable. I'm not sure that it's opposite has a name, but I'm sure I've seen it. I've seen the kind of witness that makes Christianity seem like a cruel joke and a broken promise. I've seen it writ large, and I've seen it up close.
                  "You're giving me a million reasons to let me go, you're giving me a million reasons to quit the show."
We're assured that, "When two or three are gathered in my name, there am I," but sometimes the Church seems to have failed to live up to its promise to be the presence of Christ in the world. When this happens, doubt sets in, with all the force of reason and experience behind it.
Some well-meaning friends shared a meme some time ago that read, "If being hurt by church causes you to lose faith in God, your faith was in people not in God." They thought they were scoring a point against atheists. They didn't know they were talking about me.
*
My mind goes back to the parables. I always liked the parables.
Where did all these older brothers come from? Is my faith the tree with no fruit?
I complain about the Church to a friend, and realize that I'm retelling the parable of The Good Samaritan.
*
There was a scholar of the law who stood up to test him and said, "Teacher, what must I do to inherit eternal life?" Jesus said to him, "What is written in the law? How do you read it?" He said in reply, "You shall love the Lord, your God, with all your heart, with all your being, with all your strength, and with all your mind, and your neighbor as yourself." He replied to him, "You have answered correctly; do this and you will live."
But because he wished to justify himself, he said to Jesus, "And who is my neighbor?" Jesus replied, "A man fell victim to robbers as he went down from Jerusalem to Jericho. They stripped and beat him and went off leaving him half-dead. A priest happened to be going down that road, but when he saw him, he passed by on the opposite side. Likewise a Levite came to the place, and when he saw him, he passed by on the opposite side. But a Samaritan traveler who came upon him was moved with compassion at the sight. He approached the victim, poured oil and wine over his wounds and bandaged them. Then he lifted him up on his own animal, took him to an inn and cared for him. The next day he took out two silver coins and gave them to the innkeeper with the instruction, 'Take care of him. If you spend more than what I have given you, I shall repay you on my way back.' Which of these three, in your opinion, was neighbor to the robbers' victim?" He answered, "The one who treated him with mercy." Jesus said to him, "Go and do likewise."
*
I always thought that my role in this parable was the role of the Samaritan. I always thought it was a story about how Christians should help those in need. But when I look at this parable again, it occurs to me that Jesus's interlocutor isn't the Samaritan. This man might have seen himself as the priest or the Levite. He might have seen himself as the man who is robbed, but he isn't the Samaritan in this story. He has asked Jesus, "Who is my neighbor?" Jesus's answer is that your neighbor is the one who helps you, even if that person is a stranger and an outsider. My neighbor is not the one I help, but the one who helps me.
"Lord, show me the way to cut through all this worn out leather. I've got a million reasons to walk away, but, baby, all I need is one good one to stay."
With these words, I encounter someone who understands. I have felt surrounded by witnesses that are not credible. My faith has been in doubt, but all I need is one credible witness, one good one, to help me stay.
With "Million Reasons," Lady Gaga plays good Samaritan to my struggling faith. A pop star whose songs lyrics can make me blush becomes my neighbor. In this song, I hear the voice of a woman inviting me back into the Church and reminding me that one credible witness has the power to outweigh world-weariness and disillusionment. She reminds me to takes seriously the credible witnesses in my life, and in so doing becomes a witness herself.
Maren Grossman is a Catholic and a homeschooler, but not necessarily a Catholic homeschooler.  When she isn't splitting hairs, she enjoys knitting Sick Pilgrim mascot dolls, which we cherish.
Read more from Maren at at http://www.patheos.com/blogs/sickpilgrim/2017/02/things-keeping-us-alive-feb-17/#OMDv58mDwwlck7Oj.99