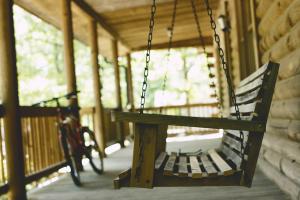 The first reading today mentions a gathering on Solomon's porch.
I love porches. Porches are where I sit to smoke pipes and drink dark beer with friends. This line, perhaps poorly translated and insignificant, struck me. Porches and friendship go hand in hand.
I chose to write today's Dark Devotional because this weekend is significant for me. It is the shared birthday of two of my closest friends. It is also the fourth anniversary of Joseph's death by suicide. Joseph is the elder brother of another of my best friends. The last two years I spent this day playing Cards Against Humanity and drinking in Joseph's memory. This year I spend it doing a puzzle with my mother, but my thoughts are still with his sister.
I think too of my other friends, and of the books I sent them as birthday presents. I exult in these friends of mine, who teach me hope and joy and strength and kindness. But today writing is hard, because instead of writing about them, I want to be in their physical presence, playing Cards Against Humanity and drinking tequila and learning again to weep. To laugh.
On this day I find myself both rejoicing in and grieving the memory of my friends.
This weekend we celebrate the second Sunday of Easter. It is a time of rejoicing. It is a time to exult, to weep and to laugh, because the God we thought was dead is "alive, and was dead, and behold I am living for ever and ever, and have the keys of death and of hell." In the Gospel, Christ arrives in the room where his friends hide in fear, and his wounds bring them peace. Christ's deepest wounds haven't yet stopped oozing blood, and yet his presence is here, with us, bringing joy, hope, and, perhaps, peace.
This is the heart of Catholicism, of faith itself. To laugh and to weep. To grieve with those we love even as we hope in resurrection, rebirth of body and spirit. I know I will meet Joseph, someday, the man I've spent many hours mourning, and I look forward to that with joy. I know I will see my distant, dear friends once more, even though one is far from me in Spain and the other is in Michigan as I celebrate their births. I am too far to hear their laughs, too far to hug them, but I will see them again.
Today, Sick Pilgrims, my laughter and my tears are with you, too, in this time of mourning in our church, as we seek desperately for the joy. Please don't give up hope. Friends are born, and friends die, and the church will never be good enough, but Christ's wounds still ooze blood, and with them he brings us joy. I hope you can share in his joy today, even if you must weep with it too.
Marie Kopp writes and curates The Shoeless Banshee column on Patheos Catholic with her blogging partner Jennifer Riley. Marie is a writer and seeker, professional editor and accomplished procrastinator, who loves platypuses and all things nonsensical. She is on sabbatical from the Catholic faith while she heals from the real PTSD caused by her father's Catholic domestic violence. Meanwhile she works to wrest the narrative back from the "faithful Catholics" who try to rob the title Catholic from her identity. She ardently believes Catholicism is ours by our births, our baptisms, and the mercy of God, not by perfect Mass attendance cards or whether we accept the Church's teachings on homosexuality and contraception. If you feel similarly, she would love to hear from you on Facebook, Twitter, or Instagram. If not, go dunk your head.
Image courtesy of Pixabay