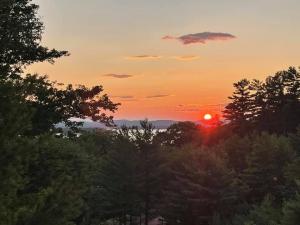 The past few weeks have been a blur. Mary Bishop (co-editor of this blog) and I have done lots of things, but these have been the best:
We got to spend a lot of time—days and days—together IN PERSON. Thanks to geography and the pandemic, it has been almost two freaking years since we were in the same place at the same time. We aren't just colleagues. We are sisterfriends. It was a true blessing to spend time together. We worked hard. We played hard. We even became backup singers for my brother's (imaginary) band. It was time exceedingly well spent.
We got to edit a book. Mary and I have been involved in a really cool project where poets composed original works as a response to a piece of music. That will be subject of more posts in the future. For now, we are basking in the glow of meeting our deadline, and the early praise from our publisher.
We got to imagine what kind of arts organization we wish we belonged to, and it turns out to be Sick Pilgrim! There will be more on that, too. We have a bit of work to do first.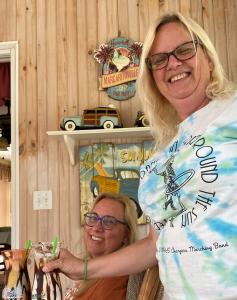 There is so much more to share, but it will have to wait. As I type, my daughter is having her second baby—my Other Favorite Grandson—and I have Nana Stuff to do.
What things have been keeping you too busy to stop and chat about?