Doing your back to school shopping online, maybe? Do me a big favor and use this link.

It will take you to Amazon, and you'll have the exact same shopping experience as you always do — only my code is craftily embedded in the link, and every time you buy something, I get a percentage. Easy for you, super super super helpful for us!
We are still in denial about school shopping, but there are a few items that caught my eye — things that will help ease the pain when we can't put it off any longer.
25 Back-to-school Items Your Kid Can't Geek Without
Message in a Bottle flash drive – about $6. An appealing mixture of old and new storage techniques. 6GB of storage corked away inside a little glass bottle. Perfect for kids who tend to drop things in the toilet a lot.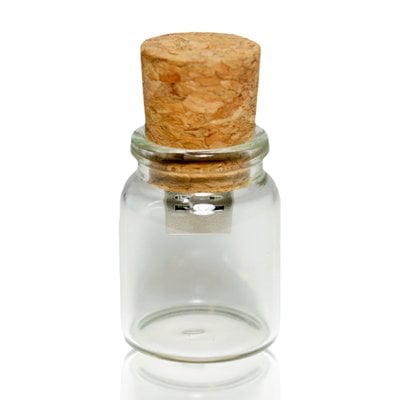 12 large beeswax crayons – about $7  Yarr, $7 for crayons. But what crayons. Silky, velvety, brilliant. Everyone should color with these at some point in their lives (and they come in a nice case).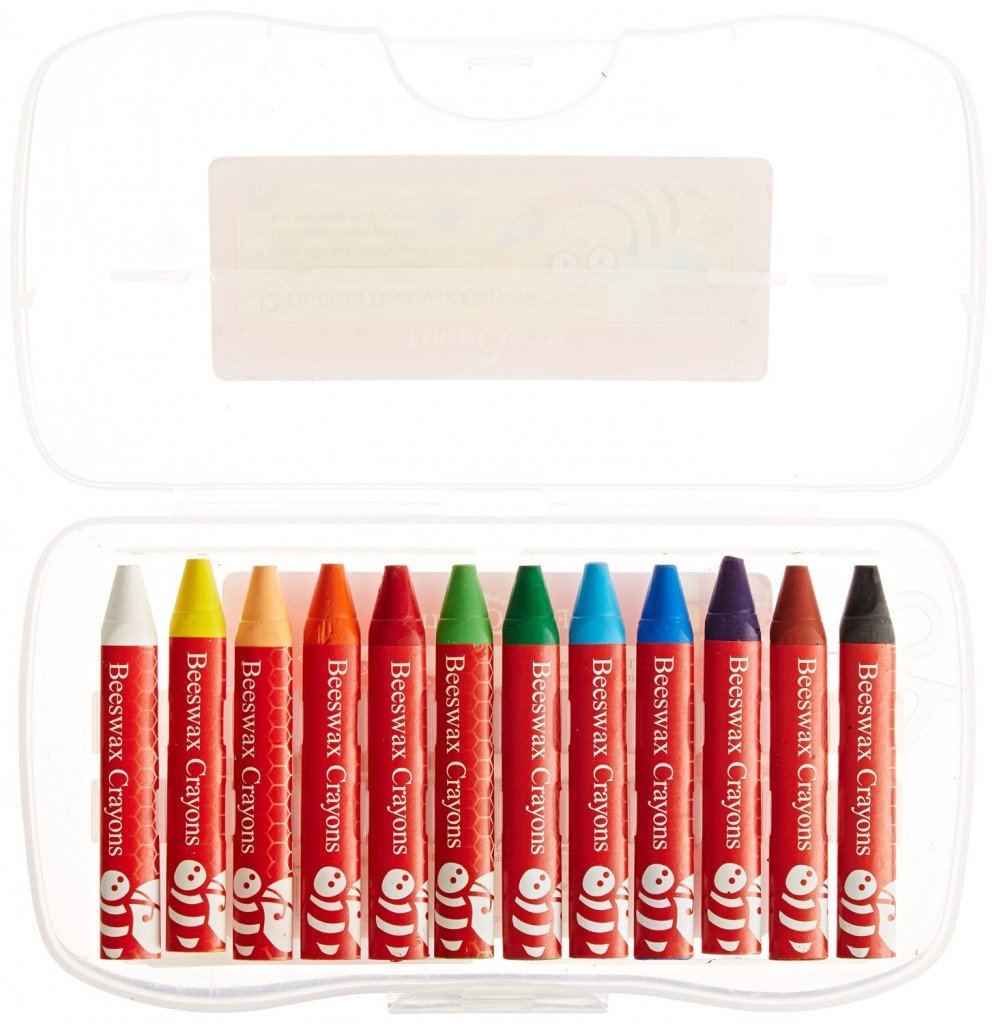 Slingshot pencil – about $4 – How to make friends with your kids' teachers.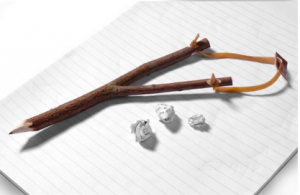 Nose pencil sharpener – about $3.50 Tee hee.
Totoro messenger bag – about $10 Note that the model is a weensy weesny Asian model. For the typical causcasian American kiddo, this is more the size of a purse than a messenger bag! It's not exactly sophisticated looking, but for the right kid, it's the best ten bucks you'll ever spend.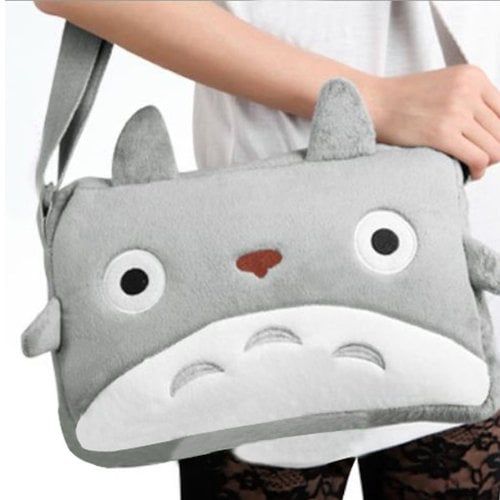 Little Alchemy – free  Just a neat little game that you may actually want to play yourself, or at least it won't make you feel horrible when your kids play it all the time. All you do is put stuff together to make more stuff, until you have all the stuff. It's just difficult enough to be fun, and the breakthroughs are very satisfrying. I meant to type "satisfying," of course, but they are also sometimes satisfrying.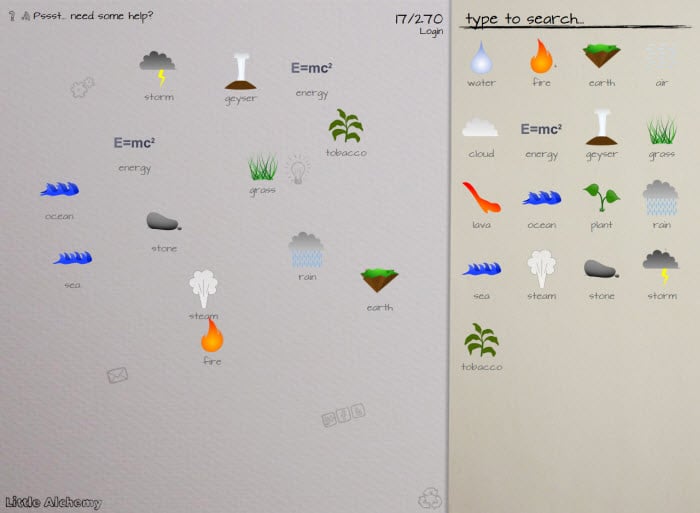 Robot pencil sharpener – $13 Nicely made. You wind him up by sharpening your pencil (or by using the key), and his little head fills up with shavings. He can hold your pencil in his robot hands as he marches along, too. Sturdy construction; nice and small so you won't feel the need to assert your human primacy.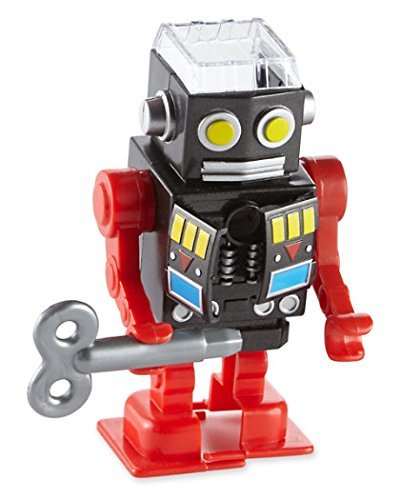 Dinosaur earring – $6 (Note that this is a single earring, not a pair!) For an extra boost of confidence for the first day of school, know that you have a dinosaur sticking out of your ear. Also available in T-rex .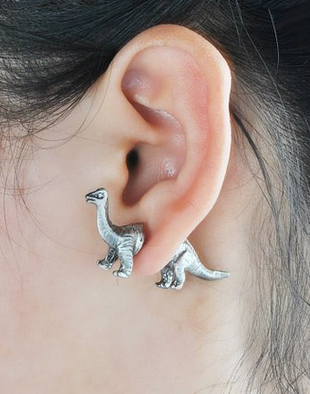 Totoro lunchbox – $12.99.  This lunchbag took a beating all year and held up really well. Cute and sturdy.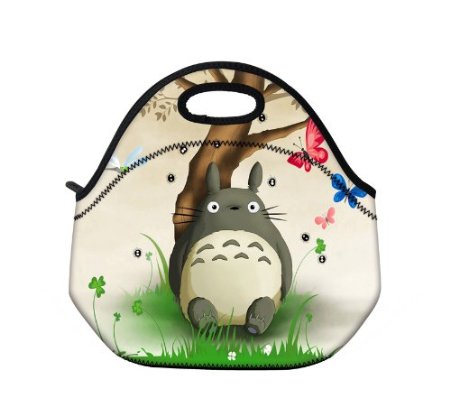 Human organs lunchbox – $12.99 Boy stepped on it; lunch box still functions.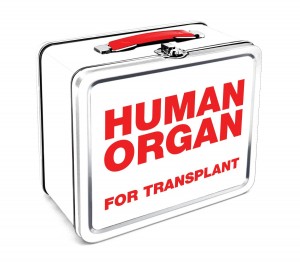 TARDIS dress – $35. Picture day!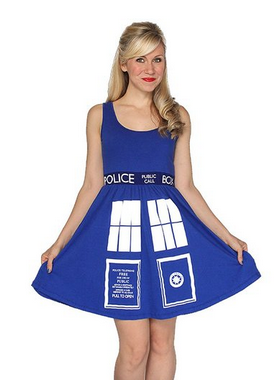 I had to stop myself from linking to all the Peter Pauper journals. Dozens of gorgeous styles, and very reasonably priced for the quality, according to the reviews. Here are a couple that caught my eye: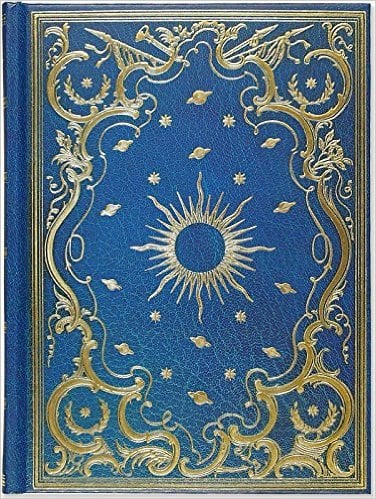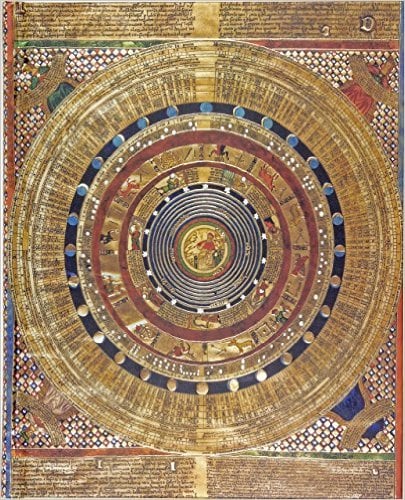 The cover design of our magnificent journal is adapted from the celebrated Catalan Atlas (1375), attributed to master map-maker Abraham Cresques of Majorca, Spain.
This cosmological diagram places earth in the center, personified by an astronomer holding an astrolabe.
Around the earth, the elements, planets, signs of the zodiac, and moon phases are displayed within concentric circles, and the four seasons are portrayed in the corners.
Cosmology is enhanced with subtle iridescent highlights and embossed for a dimensional effect.

The journal provides 192 lightly-lined opaque pages for personal reflection, sketching, making
Drumstick pencils – about $6 I don't hate teachers. Honest, I don't.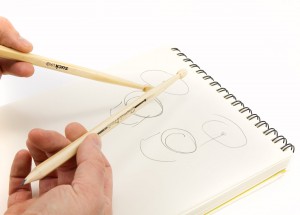 Clip-on adipose for backpack or zipper – about $8. A nice little companion. Clips on so it won't just walk away.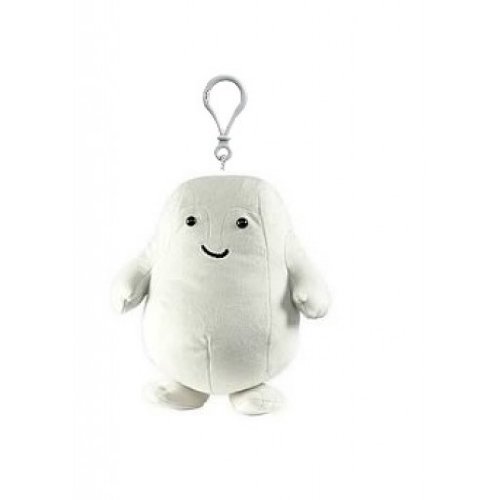 Luffy T-shirt – about $15  For those kids who are – *sighhhhhhhhh* – really, really into One Piece, especially that one time when they were all in a ship, and Luffy was sitting on the figurehead, and he ate the gum gum fruit, and if you eat any kind of devil fruit, the price is that you can't swim, and everyone was telling him he shouldn't sit there because he might fall in the water, and he was like, "No, it's my special seat, you can't have it!" And then one time Luffy fell off into the water, and there are two other devil fruit users on his crew, and they're the ones who jumped in to save him! Also there was one part where he was trying to get this guy who was a shipwright to join his crew, and this guy only wears a Speedo and a Hawaiian shirt, and he wanted to join, but he also wanted to stay where he was, so Luffy stole his Speedo and told him he couldn't have it back unless he joined his crew, and it was the only one he had, and so he was running through the town to get his Speedo back, and . . . it was just great.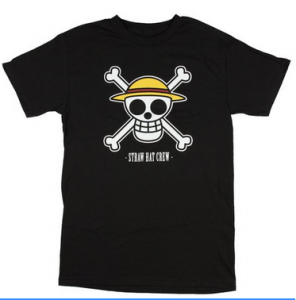 Super Mario earrings  Oh my gosh, are you kidding me? – about $10 (Note: these are from China and will take forever to get to you unless you pay extra for fast shipping.)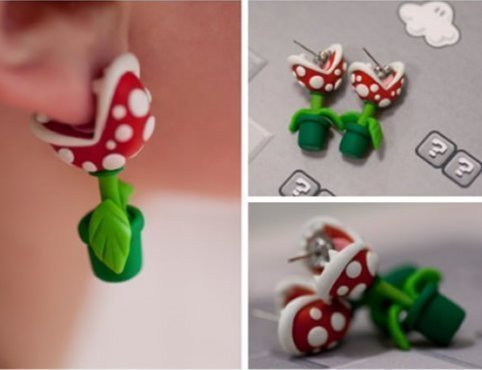 Zelda ocarina and songsheet – about $8  You certainly won't regret buying this for your kid so that you can hear those Zelda songs all the time even when they're not playing video games; you certainly won't. (There are a great number of Zelda ocarinas available on Amazon. This plastic one is the one my kid happens to have, and it's fine. I started to plow through the reviews of the higher-quality ones, thinking I would find a better product, but I started to feel kind of sad about humanity.)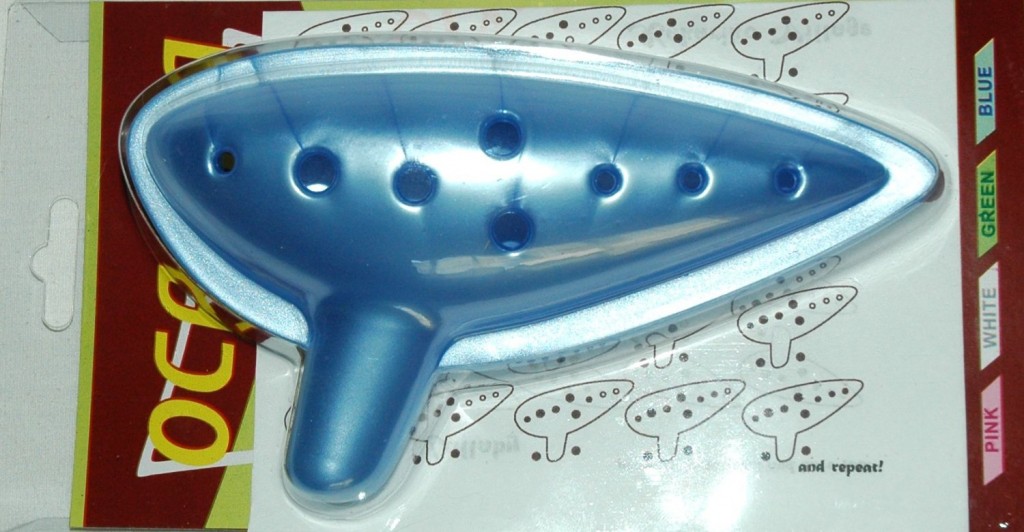 Terrifying owl backpack – $49 Whoa. If you are worried about your kid being a little bit frail and puny and maybe not ready for the wilds of the hallway, it might help to send 'em out wearing one of these.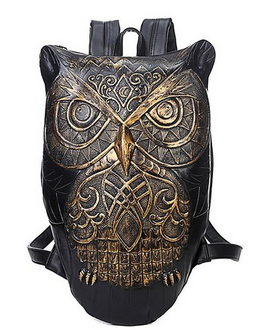 Set of 6 sushi erasers, about $10 Tip: never make back-t0-school lists for your blog when you're hungry.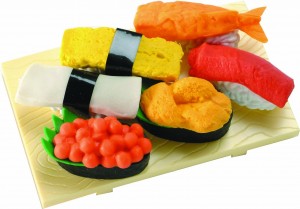 Zita the Spacegirl graphic novel series – about $9 each. I'm getting my kids to write a proper review, but in the meantime, I can't say enough about these books, which are clearly a labor of love, written by a dad who really knows kids. So funny, weird, sweet, and exciting – and fairly back-to-schoolish, if you kid feels like she's been catapulted out of her familiar world onto a strange planet on the first day of school.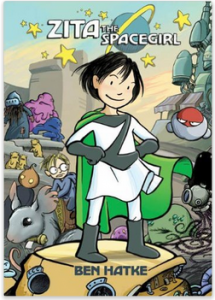 Musician's transposition ring – about $15 Useful and pretty. Does this count as cheating? I'm not sure.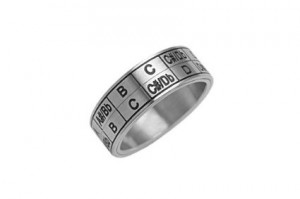 This ring helps you transpose musical notes into different keys! It is a simple way to pick the number of steps or half steps you'd like to change for any musical sequence. Want to move a score up a major 2nd? Just turn the top band two position over. Works for any transposition you need. You can also use it for more complex variations such as descending 5ths root movements. One example is ii-V-I's which are the basis for most jazz tunes.
Finally:
Lovingly handmade bags and pouches in awesome fabrics from Door Number 9 on Etsy. A few samples of the pouches, wallets, and mini bags for sale: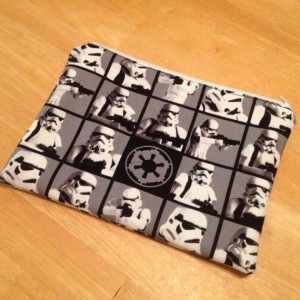 Sherlock Holmes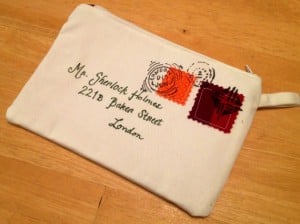 My daughter has this one: the One Ring Tea Wallet. Gorgeous, one-of-a-kind.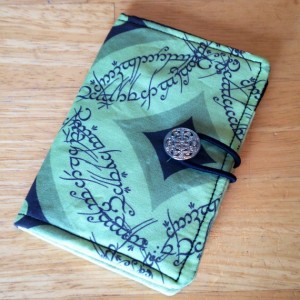 Okay, I think that's it! Happy shopping!