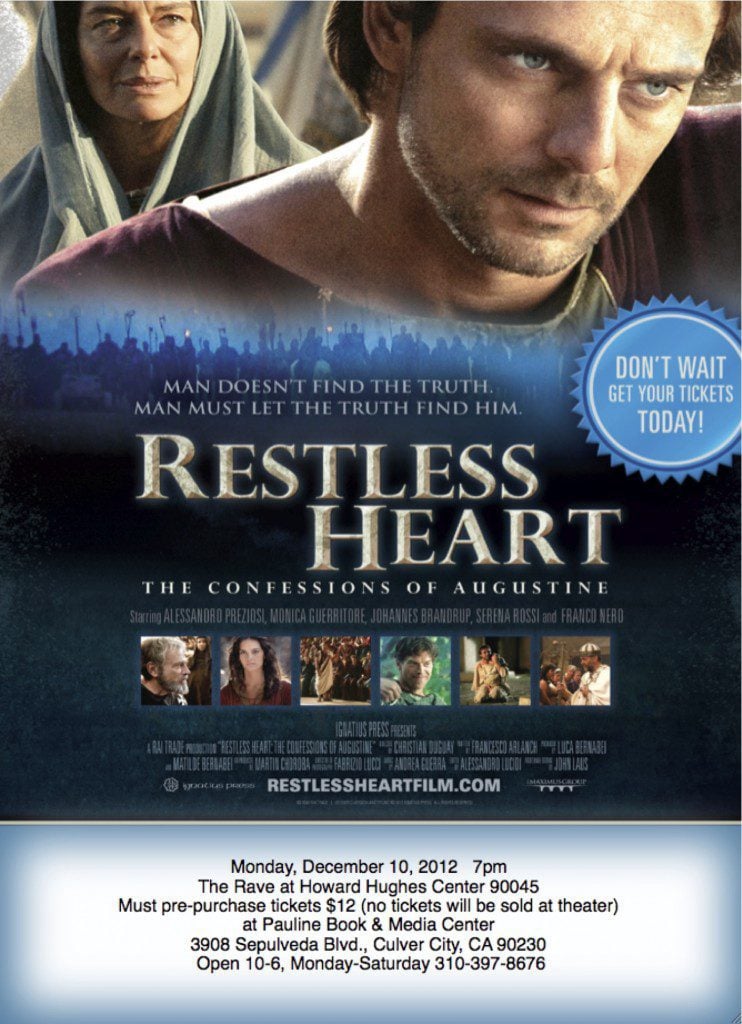 You are welcome to come in to purchase tickets or to call 310-397-8676. Tickets must be pre-purchased. All sales are final. No tickets will be sold at the door.
This is a benefit screening of the film; proceeds will go to the Building Fund of the Daughters of St. Paul here in Culver City, CA (for repairs, new roofs, remodeling, new  carpet, tuckpointing of chapel exterior wall  if the budget can manage it).
Bless you!
Although there is nothing objectionable in the film it may be over the heads of younger children. The suggested age is 14+; but if your child is interested, then by all means!
The film is in English.
You can read my essay/review of the film here: Restless Heart: The Confessions of St. Augustine