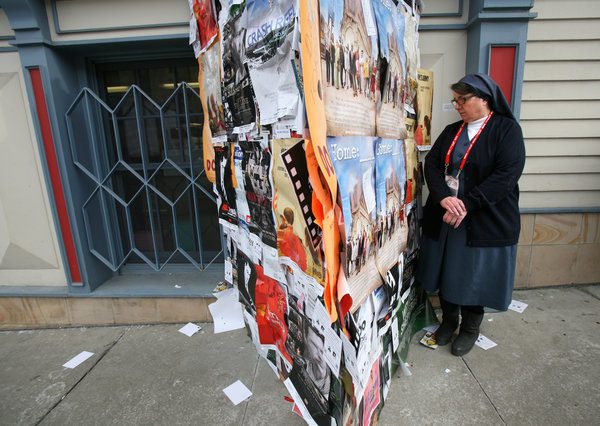 PARK CITY, Utah – On the day before she entered a Catholic boarding school in August 1967, as a 15-year-old who felt the call to be a nun, Rose Pacatte indulged in a final fling with the secular world. She went to the local drive-in to see "The Dirty Dozen."
While young Rose's stirrings toward religious life had been inspired in part by films about nuns – "The Song of Bernadette," "The Trouble with Angels" – she expected that her vows would mean forgoing popular culture. And surely convent life would make no allowance for anything like "The Dirty Dozen," Robert Aldrich's World War II shoot-em-up.
blogging
 and reviewing most of them for The 
National Catholic Reporter
 and joining in panel discussions for students from religious colleges and seminaries.
In all those ways, Sister Rose was serving not as a sentry protecting religious belief …
Yet this past week, Sister Rose of the Daughters of St. Paul moved through Park City's starry firmament as Sister Rose of Sundance, a veteran film critic participating in this year's edition of the renowned indie festival. By the time Sundance ends on Sunday, she will have seen upward of 20 films, 
Click here for full article:  A Voice at the Crossroads of Faith and Film