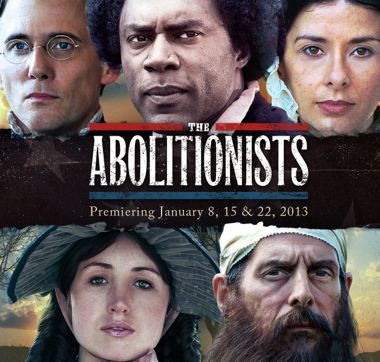 "The Abolitionists"
American Experience, PBS
10 p.m./9 p.m. Central, Jan. 8, Jan. 15 and Jan. 22
Tonight, a three-part documentary premieres on PBS that tells the story of the abolitionists and the movement they created in the United States to end slavery. The series comes at the right moment by providing the historical context, biographies and background to the passage of the 13th Amendment as shown in the Steven Spielberg's film "Lincoln," now in theaters. Yet Abraham Lincoln's beliefs, efforts and ultimate success in abolishing the institution of slavery come late. The abolitionists are promoted by their deep faith to rid the United States of slavery, then it is through the Emancipation Proclamation, 150 years ago Jan. 1, and an act of law, the 13th Amendment, that Lincoln and Congress finally eradicate slavery, though its effects are with us still.
The documentary's first part details 1828 to 1838; part two covers 1838 to 1854; and part three examines 1854 to emancipation and victory.
The series, narrated by Oliver Platt, attains the usual high production quality of "American Experience" and combines dramatic recreations, brief commentaries by historians, photographs, narration drawn from letters and other original documents, and is produced in clarity of images and story-telling. The series was written, directed and produced by Rob Rapley.
The three installments focus on …   click here to continue reading