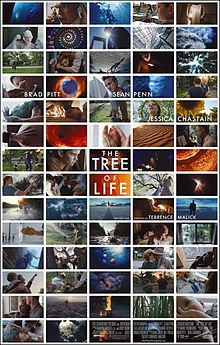 When I watch films for review I am attracted by two elements: relationships and mystery. Relationships between people, communities, or nations in this universe and beyond, or a mixture of any and all. The conflicts that provide the drama and drive the action can be resolved in so many ways but I am always looking at the human struggle and the human and Gospel values that underpin the resolution of the conflict or the denouement.
I am always looking for grace – for the characters and for myself. I delight in discovering seeds of the Gospel in film, "holy moments" as the French Catholic film critic Andre Bazin (1918 – 1958) identifies when talking about the incarnational aspects of cinema.
There have been many teachers in my life in movies. The great American Catholic novelist, Flannery O'Connor (1925 – 1964) once wrote about her art: good art makes good religion; good religion makes good art. The famed American painter that fused representation with the abstract, Georgia O'Keefe (1887 – 1986), once wrote that "True art irritates." The question of discerning what films are good art is what film critics try to decide. Interpreting or finding meaning in cinema stories is a journey in itself. I believe that good, intelligent people can look at the same film and understand it differently. This means I am required to be satisfied with ambiguity because grace if often encountered in uncertainty.
Rev. Peter Malone, MSC (with whom I have co-authored the Lights, Camera… Faith series from Pauline Books & Media), is an internationally known influential Catholic film writer, or "mediator" as he likes to call himself. Peter taught me that we will not wilt in the face of our humanity. Blessed James Alberione, SSP, (1884 – 1971) the founder of my religious congregation, the Daughters of St. Paul, believed that all media present us with the joys and pains of all human living so that we might walk in the footsteps of our brothers and sisters. This empathy is the human foundation of Christian life and spirituality.
The great themes of Catholic social teaching also make a fine lens for reviewing, critiquing or mediating films: human dignity, universal distribution of goods, solidarity/community, subsidiarity, care for the earth, the preferential option for the poor. Pope Benedict XVI's latest encyclical "Caritas in Veritatae" elaborates on these principles in ways that makes the document an excellent guide to the cinema of human experience.
I do not care for "message" films. I find these tedious and patronizing because they leave no room for the moral or Catholic imagination to engage in the character's journey. The content takes precedence over the context leaving the story dry and spiritless. Message movies are "useful" perhaps but "useful" has no place in the universe of authentic cinema. Movies are not made for Sunday school, though they often compliment teaching and the Word of God.
At its heart, cinema is about feeling life deeply. For this, deep viewing is required. I want to savor the ah-ha moments and let the transcendent language of film art wrap itself around my soul. When this happens, the reviews write themselves.
 Want to be a film critic?
Young adults frequently ask me how to critique films. Here are some suggestions that I shared with my niece Jamie when she was discerning a post-graduate career. Jamie is a gifted writer; she has essayed her way out of student credit card debt (twice), got published in the Boston Globe when she was fifteen (and got paid for it!), and just landed a huge scholarship based on an interview and a killer essay – for nursing school at a major Catholic university. I hope she will continue writing as her new vocation permits.
1)    Watch a lot of movies – begin with the American Film Institute's top ten films in each genre or their top 100. Include Movieline Magazine's  top 100 international films, too. These form a point of reference that transcends generations and audiences.  Most of the Vatican's List of 45 Important Films  on religion, values, and art, are on these lists as well. (They skipped films made by women directors but you can add these.)  The memoir Film Club by David Gilmour is a must; he is a film critic who used films with his teenaged son when the young man told his dad he wanted to quit school. Three films a week  for three years and yes, his son (finally) wanted to go to college. Click here for Gilmour's filmography. Know what makes these films great stories.
2)      Know storytelling and film, study film history, understand genre and how cinema works as art and movies as consumer products; how cinema functions in the person, in audiences and society; understand the commercial/consumer/profit aspects well.
3)      Interrogate films; ask questions (e.g. the U.S. Military consulting on films – how does this change what the film means? Does it?)
4)      Write every day (even if not for publication). Minimum: 250 words.
5)      Develop criteria, a point of view; a unique perspective that unifies your life experience, faith, imagination, education, hopes, and dreams; see everything around you. Don't just copy what everyone else is saying.
6)      Remember that context is everything; content analysis, which may be useful for parents of young children, is not film criticism.
7)      Don't rate by numbers or thumbs or fruits or vegetables; it's a cliché and it makes your readers or listeners lazy.  Express your opinion but leave space for people to decide for themselves. What some people hate or think is dumb may save the life of another person (I have a great story about John Patrick Shanley's 1990 film Joe Vs the Volcano; that's for another time). There is no one way to interpret what a movie means; everyone's view is valid. Intelligent people can respectfully disagree. Explain your views; don't just emote.
8)      Mediate the film: what does the movie mean? How do image and sound work together to create meaning? What do the visual and musical symbols and motifs mean? Your job is not to censor but to mediate the film through the lens of your humanity and your Catholic Christian imagination – your sacramental imagination.
9)      Know your audience, who you are writing for and keep that audience in mind. But don't write for their "taste"; leave room for them to reflect on your perspective through the lens of their own faith and life experience. Your job is not to tell people what to think but to invite them to engage, to actively participate in the cinema experience; to think, choose, and make meaning for themselves. Trust your readers but know the difference between cultural sensibilities and morality.
10)      For samples of different approaches to film criticism or reviews, go to The Godfather on the Internet Movie Database  and look under external reviews; compare and contrast.
11)   Don't ever talk/write about something you haven't seen; if you haven't seen it, admit it. No one has seen them all.
12)   If you choose to see a film, never walk out. Respect the filmmaker enough to see it through if you are going to review it. For a film reviewer or "critic" walking out is silly. And sometimes the meaning of an entire film can turn on the last five minutes (for example, the 2007 German Oscar-winning The Lives of Others; Das Leben der Anderen).
13)  Think you are ready? Watch, compare, and contrast in writing Peter Weir's 1985 film Witness with James Cameron's 1991 film Terminator II: Judgment Day.  I think, at their core, they are "exploring" the same themes. What do you think?
14) Now answer the question: Why am I even doing this? If you don't feel passion for cinema, there's always nursing school.
(The image above is the poster for the Terrence Malick film "The Tree of Life." I have seen it five times. I think I am ready to write about it.)