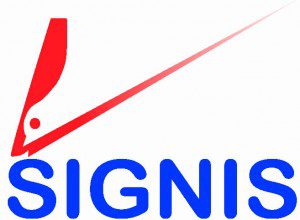 SIGNIS and INTERFILM Criteria for Juries
I have had the privilege of serving on Catholic and Ecumenical Juries at Berlin (2004), Venice (2000, 2010), and Locarno (2006). Here are the criteria that SIGNIS, the World Catholic Organization for Communication, and INTERFILM (the International Interchurch Film Organization), have developed to inform and guide jury members as they discern winning films:
The Ecumenical Jury makes awards to films and to filmmakers according to the criteria developed by SIGNIS and INTERFILM as guidelines for judging films:
High artistic quality: The jury takes into account the artistic talent and technical skill manifested by the director and the filmmakers. Films that receive awards should be of high artistic quality.
Message of the Gospel: The jury encourages films that lend expression to a human viewpoint or stimulate debate, raise audience consciousness of the transcendent dimensions of life or portray spiritual values in keeping with the message of the Gospel.
Christian responsibility and human progress
: The Jury gives special attention to themes relevant to Christian responsibility in modern society and encourages films which dramatize human values and contributes to human progress concerning: – respect for human dignity and human rights;
– Solidarity with all kind of minorities, disadvantaged and oppressed people;
– Support for processes for liberation, justice, peace and reconciliation;
– Preserving creation and the environment.
Universal impact: Films that receive awards have a universal impact and are not confined to their national or local context. They reflect their local culture and help audiences to respect the language and the images of that culture.
Inventive expression: Regarding all the criteria listed above, the Jury takes into consideration that a film deserves to receive an award if its intention, choice of issues and story telling have found an adequate, convincing and some inventive expression.
Films that have received awards can be recommended for groups to see, discuss and use in appropriate ministries.