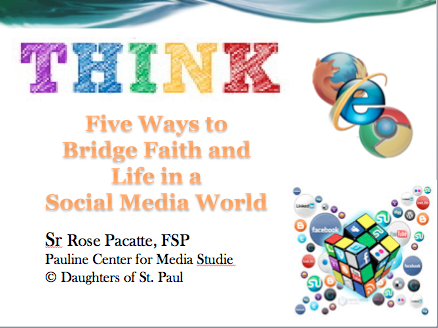 Because so many folks wanted a copy of my presentation from "Roots+Wings National Religious Education Conference" in Durban this weekend, I posted it on SlideShare.net. I hope the links work! If not you can google the videos with the title that is on the slide.
It was a wonderful conference. About 330 Catholic school principals teachers and Religious Education teachers attended. Religious Education is not catechesis in South Africa which happens in the parish, but a study, from the Catholic tradition, of the religions of the students who come from more and more diverse faith backgrounds or none at all.
I met so many wonderful teachers and speakers from Ireland and Australia as well as local speakers and participants.
And there was that safari to kick things off. See my Facebook page for photos
Click here to access or download my presentation on SlideShare.net