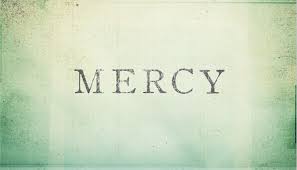 The French Catholic film critic André Bazin' once wrote: "The cinema has always been interested in God." This contemplative observation—or conviction— by a layman who spent his few adult years immersed in film criticism is interesting at any time, but it invites a narrative reflection on the upcoming Holy Year of Mercy set to begin on December 8.
What does Pope Francis mean by "mercy"? As we know, he announced the Holy Year on April 11, 2015, in the document Misericordia Vultus which opens by reminding us that "Jesus Christ is the face of God's mercy" and that this "sums up the mystery of the Christian faith." Francis then calls mercy a mystery—we are to gaze attentively upon this mercy so that "we may become a more effective sign of the Father's action in our lives." It seems that we are not only to avail ourselves of divine mercy, but to be effective signs and agents of mercy as well.
As I read through the document, I noted how many ways Pope Francis describes God's mercy and the Church as mercy: patient, kind, moved by compassion and goodness toward her separated children. We find the language of charity, respect, love, and truth to encourage remedies rather than discouraging diagnosis of the world's ills. All the rich teaching of Vatican II is channeled in one direction: the service of humankind: "The signs Jesus works, especially in favor of sinners, the poor, the marginalized, the sick, and the suffering, are all meant to teach mercy. Everything in him speaks of mercy. Nothing in him is devoid of compassion."
Mercy is for everyone and for all creation. The recent encyclical, Laudato Si': On the Care of Our Common Home, also signifies that mercy toward the earth is the same as mercy toward people, especially those we see on the nightly news and those whom the news does not acknowledge. Mercy is not just for a prodigal son or daughter, mother or father. Mercy begins with empathy and extends to the entire human family.
Mercy and Cinema
Cinema as an art form that is "interested in God" is an especially appealing notion for those who seek the face of God in both their daily lives and in popular culture. While popular movies and art house cinema often are not "Sunday school lessons," the emerging Christian film genre would have us believe that explicitly Christian movies can supplant the place of art in our lives. While it would be great if a Christian film reached the level of art, but most do not.
The hallmark for any film to reveal the face of God is that it tells a story that is truly human, because then it is truly of the Gospel. Those which do are the films that will transcend our human limitations so we can live in mercy and extend it beyond the boundaries of regional politics and the global economics of consumption.
The Jesuit theologian Karl Rahner once wrote that "Grace is everywhere as an active orientation of all created reality toward God." To seek grace and the face of God in a movie theater is an opportunity to bridge created reality and God. To see mercy dramatized, through seeking, journeying, dealing with conflict, healing and restoration, engages the moral imagination through reflection, conversation, and action. To engage thus can inspire audiences to imitate mercy in their own lives.
The Year of Mercy
One way to invite and involve people in celebrating mercy during the Holy Year is through the group practice of cinema divina. This practice means to select a Scripture passage1 relating to mercy and identify a mainstream film that reflects the Biblical theme. Begin by reading the Scripture according to the lectio divina method, then see the film.2 After a brief break, gather in a circle to talk about the film in regard to themes that people mentioned during the lectio and the qualities of mercy demonstrated in the film. End with shared prayer when each one may express their hopes for putting mercy into practice.
For pastoral leaders, it is best to choose films that you are already familiar with; otherwise, if taking suggestions from this article or others, be sure to see the film before a cinema divina encounter. Check that the film is age-appropriate. However, I suggest using films for people 18+ at least some of the time and not force all ages into a film meant for audiences ages 5+. Better yet, separate groups by age so that the conversation and faith formation can be age-appropriate.
Engaging in films through the lens of the Scriptures and mercy does not mean every movie will end in a feel-good manner. Most of all, it is important to know that by watching films that deal with sin and mercy, human and divine realities, will not diminish us because "grace is everywhere."
As Karl Rahner also said, "The Christian of the future will be a mystic or he will not be a Christian at all." Mysticism and mercy go together—even at the movies.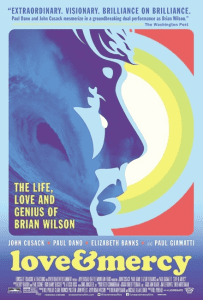 Cinema of Mercy
Mercy as a habit of being
Champions of Faith: Baseball Edition (2008): Every player has a story of grace and mercy.Changing Lanes (2002): Two men clash, reconcile, and make restitution.
Chocolat (2000): The hypocritical mayor of a French town learns mercy on Easter Sunday.
Dead Man Walking (1995): A nun personifies God's mercy on death row.
Henry Poole Was Here (2008): A Catholic community reaches out to a despondent young man in surprising ways.
Lars and the Real Girl (2007): A delusional young man, who believes a life-sized doll is his girl friend, is embraced by the Christian community he never knew he had.
Les Miserables (1998 or 2012 version): A tale of giving and receiving mercy throughout a man's life.
Love and Mercy (2015): The moving story of Brian Wilson of the Beach Boys.
Pay It Forward (2000): What do you do with mercy once you have received it?
Pieces of April (2003): The perfect Thanksgiving film. An estranged daughter, April, who lives in the city and knows nothing about cooking invites her family for Thanksgiving dinner. In a film filled with mercy, April learns how to give, share, and receive mercy from her neighbors and family, as does her mother.
Redemption of the Prosecutor (2013—online only): This brief film tells of a prosecutor in need of mercy, who realizes, as a Christian and human being, that he is part of a system that dehumanizes and warehouses prisoners when he meets a girl he put behind bars and should not be there, who deserved the mercy of the law.
Schindler's List (1994): The true story of a man who saves one thousand Jews from death.
Seabiscuit (2003): A horse trainer takes a chance on a long-shot, a metaphor for life and mercy.
The End of the Spear (2005): Based on the true story of five Christian missionaries who are killed in Ecuador and how their families responded.
The First Grader (2010): Sometimes life is a mercy as an 84-year-old man discovers when Kenya promised a free education for all and he enrolls in the first grade.
The Good Lie (2014): Story of three lost boys and a sister from Sudan who struggle to begin again in America and the people who help them.
The Impossible (2012): After the 2004 tsunami, a mother and her son trust in the mercy of others to find the rest of the family.
The Joy Luck Club (1993): Through their stories, mothers and daughters begin to understand mercy.
The Shawshank Redemption (1994): Friendship as mercy.
The Way (2011): A widower whose only son has died walks the Camino de Santiago to learn, discover, accept, and extend mercy.
To End All Wars (2001): Prisoners in Japanese work camps during World War II suffer terribly but are able to find mercy.
Unbroken (2014): A journey toward mercy.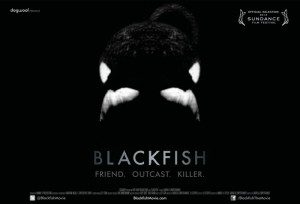 Mercy and the environment
A Civil Action (1998): A greedy lawyer takes on an environmental case for families and learns personal lessons in many virtues as the audience learns about the death sentence perpetrated on families by corporations that poison the environment.
Blackfish (2013): A revealing look at capturing animals from their natural habitat and family groups and mistreating animals for our entertainment.
Blood Diamond (2006): A greedy diamond hunter gets involved in diamond smuggling and the human trafficking and child soldiers that go with it.
Mercy and social justice
Cesar Chavez (2014): A narrative version of the life of the Catholic activist Cesar Chavez, founder of the United Farm Workers.
Cesar's Last Fast (2014): A riveting documentary on Cesar Chavez's life.
Erin Brockovich (2000): A woman with a high school diploma is the face of mercy for families who have suffered deaths and illness because of ground water pollution. The film is also a commentary on mercy for the environment as well.
Facing Fear: A powerful short documentary about the ex-skinhead who almost killed a gay man and how they met 25 years later.
For most audiences
Charlotte's Web (2006): A allegory of trust, sacrifice, and mercy.
Children of Heaven (1997): A young boy loses his sisters' shoes and they find inventive ways to hide this from their parents who are so very poor. A good film to introduce children into foreign language film; in Arabic with English subtitles.
Ferngully: The Last Rainforest (1992): A plea for mercy for the environment by the creatures of the forest who work 16 November 2015 • Deacon Digest together to save their habitat from polluters.
Jesus (2000; with Jeremy Sisto): Probably one of the best versions of Jesus' life available. The sequence of the stoning of the woman caught in adultery is especially moving.
Soul Surfer (2011): After a shark bites off her arm, a teenaged surfer girl heals body and soul by serving others.
For retreats
Into Great Silence (2007): This "silent" film is directed by Philip Groning and chronicles the better part of a year at the Grand Chartreuse Monastery of the Carthusian monks in France. The film explores the spiritual journeys of young monks who enter and of those who grow old celebrating the work of God through the liturgy, silence, and seclusion. Mercy inhabits a thousand years of tradition in this film. A guide is available by Rose Pacatte and Ron Schmidt from Pauline Books & Media: http://pauline.org; this film is for an intentional audience.
Of Gods and Men (2010): In the 1990s Algeria erupted in several wars between factions and caught in the middle was a community of Trappist monks who had to discern and decide if they should stay or if they should go when their lives are threatened. Based on a true story, "Of Gods and Men" invites a deep reflection on the many faces of mercy and Christian love of neighbor; in French with English subtitles.
The Nativity Story (2006): This film is about as authentic a telling of the Infancy Narratives as has ever been released. A guide is available by Rose Pacatte from Pauline Books & Media
Please note: this article appeared originally in Deacons Digest, December 2015. Please click here for more: Deacons Digest #deaconsdigest @deaconsdigest