Before the 2008 election, the religious right was predicting doom, gloom and the end of the world if Barack Obama were to win.
One of the most colorful and intense denunciations of Obama came from Focus on the Family, which produced a 16-page "Letter From 2012 in Obama's America." I had forgotten all about that dire "letter from the future."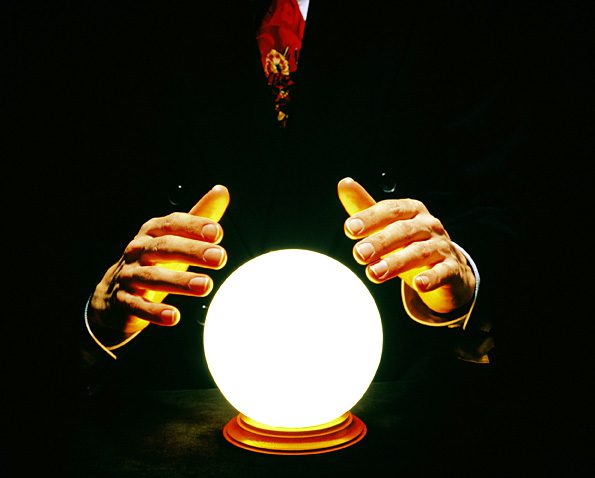 Unfortunately for Focus, Libby Anne did not forget about it. Since this fictional "letter" was dated October 2012 — which is now — she dug out a copy to see how it's many predictions have held up. The result is a devastating post titled "This is the most important election of all time! (again)"
Focus on the Family made 34 specific, detailed predictions about what would happen in "Obama's America." They came up 0-for-34.
Well, let's be generous — we'll give them half credit for prediction No. 10. That one correctly foresaw the repeal of "Don't Ask, Don't Tell" — but then also incorrectly predicted a host of disastrous consequences of that repeal. Obama did repeal DADT, but Christians have not been expelled from the military and the Pentagon isn't paying "special bonuses" to LGBT recruits. But still, that one comes closer than the other 33 predictions, which are all utterly wrong, so let's cut Focus some slack and say they're 0.5-for-34.
The Boy Scouts and private Christian schools were not forced to disband by the Supreme Court; adoption agencies remain in business; religious broadcasters still broadcast; churches are not being compelled to host gay weddings or to hire lesbian clergy; Christian tribal gatherings are still permitted "at the pole" in public high schools; the Pledge of Allegiance and private gun ownership have not been outlawed.
Libby Anne's post is long because it is impressively thorough and methodical. Here is what Focus on the Family said would happen. Here is what actually did happen instead. Over and over and over. Focus on the Family was wrong. Focus on the Family was wrong. Focus on the Family was wrong. … Thirty-four times over. Treat yourself to reading the whole thing.
Re-reading the Focus letter four years later, what strikes me most — besides how utterly wrong they are about everything — is how parochial their imagination is when attempting to envision a political dystopia. The horrors they predict are almost all narrowly targeted at and tailored toward them. I've read a ton of dystopian stories, good and bad, and this is the most cluelessly self-absorbed vision of its kind that I've ever seen.
Maybe my favorite part of the letter (here's a .pdf version) is prediction No. 18: "Pornographic magazines are openly displayed in gas stations, grocery stores and on newsstands." I can't figure out which is more laughably wrong — that this is what they imagine is the real secret agenda of President Obama and his party, or that anyone in 2008 was looking ahead to 2012 and predicting boom times for print media.