Donald Miller completely misses the opportunity that "terror of the blank page" presents for any would-be writer.
He writes:
When it's time to write, my mind quickly finds a reason not to sit down and face the terror of the blank page.

Normally, these distractions come in the form of odds and ends I convince myself must be taken care of before I sit down to do my work. These odds and ends are usually mundane and hardly more important than the work.

… A good book can be written in the same house as an unmade bed. Or a checkbook out of order. …
Sure, Miller's advice is smart for anyone who wants to get some writing done. But he's ignoring the tremendous benefits that can come from avoiding that. Channel that. Harness it. You'll get the bed made, the checkbook balanced, the laundry folded, and all those other chores taken care of.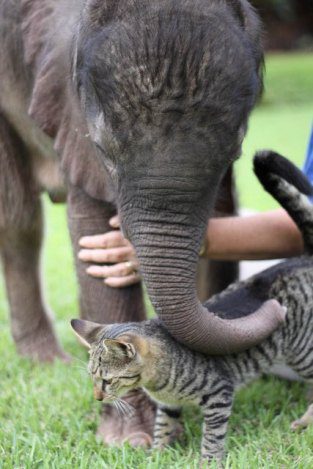 The alternative is having your house look like John Scalzi's "Late Stage Book-Writing Office." Sure, his book is almost finished, but just look at that mess.
* * * * * * * * *
John Fea: "There are no villains in history. While people have been created with freedom, and are thus capable of performing villainous or sinful acts, even the most despicable human subject bears the image of God and thus has inherent value in [God's] eyes."
Krister Stendahl: "Nobody can come to grips with the drama of history unless he recognizes that most of the evil in this world is done by people who do it for good purposes. Evil is not that popular. If one gathered together a lot of people and said, 'Let us be evil together,' it would not go over very well."
* * * * * * * * *
Libby Anne is blogging her way through a book called Created To Be His Help Meet, by patriarchalist "parenting expert" Debi Pearl. It's the sort of thing that makes me rethink the title of The World's Worst Books.
* * * * * * * * *
JBen has reached the 12th chapter of Judges in his blog through The Whole Dang Thing, so I'll take that as an excuse to repost my condensed version of that story (originally a footnote here):
"Art thou an Ephraimite?"
"Um, uh … No?"
"Prove it. Say 'shibboleth.'"
"Sibboleth."
"Aha! Die Ephraimite!"
"Oh sit."
* * * * * * * * *
"Knock, breathe, shine and seek to mend."
I don't know if you know the term "Copyleft." But the Free Mending Library is not copyrighted, it's copyleft. Anyone can start their mending library, anywhere. There have been lots of mending libraries before me and I hope there'll be lots after me.
* * * * * * * * *
Sound advice from Eugene Cho:
Yes, it's not too early to tell people:

Please don't dress up in a blackface, yellowface, brownface, or any other costumers that stereotype, denigrate, or mock another culture.

Don't caricature another real culture. Why? Because we're a culture and not a costume.
Sadly, somebody who ought to know better won't heed that advice this year. Again.
* * * * * * * * *
Eugene @ A Life in Juxtaposition reminds Mark Driscoll of Rule No. 1:
Don't be an asshole. Especially don't be an asshole to Esther. She deserves better.
* * * * * * * * *
"Moses's blog" is not about the biblical patriarch, but this Moses was named after him, because the orphaned baby elephant was "discovered in reeds by a riverbank." He's 7 months old, weighs 220 pounds, and … oh just go and look, Jess Zimmerman has photos. (See also: "Elephant mother reunited with calf.")