Look now for glad and golden hours …
"Angels We Have Heard on High," Sixpence None the Richer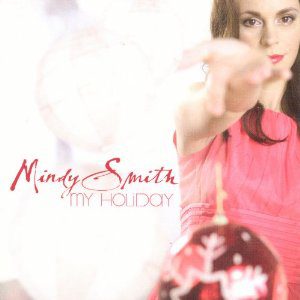 "Away in a Manger," Mindy Smith
"The First Noel," Sarah McLachlan
"Go Tell It on the Mountain," Oh Susanna
"God Rest Ye Merry Gentlemen," Pedro the Lion
"It Came Upon a Midnight Clear," Sam Phillips
"Lo, How a Rose E'er Blooming," Feist
"O Holy Night," Avril Lavigne & Chantal Kreviazuk
"O Little Town of Bethlehem," Belle & Sebastian
"Silent Night," Evan Dando
Now that the mall has stopped playing them, the church can start singing them.
These aren't the only 10 Christmas carols in my collection. Or the best 10. But these are 10 good ones for which I could find YouTube links.
The Sam Phillips' version of "It Came Upon a Midnight Clear" comes from the 1992 movie A Midnight Clear, based on the William Wharton book, and I recommend all three if you like things in a melancholy minor key.
I usually do, which is why "O Little Town of Bethelehem" is one of my favorite carols, but the rendition of it linked above, by Belle & Sebastian, is a departure from that, sounding more like something to be played in a ballroom on New Year's Eve than at a midnight service the week before. But I maintain the melancholy/upbeat balance in the list above by also including David Bazan's "God Rest Ye Merry Gentlemen."