In the long run, the arc bends toward justice and love wins. In the short run, things don't often look quite so hopeful. But sometimes they do.
Here are some reasons to celebrate.
• "Rhode Island Becomes 10th Marriage Equality State."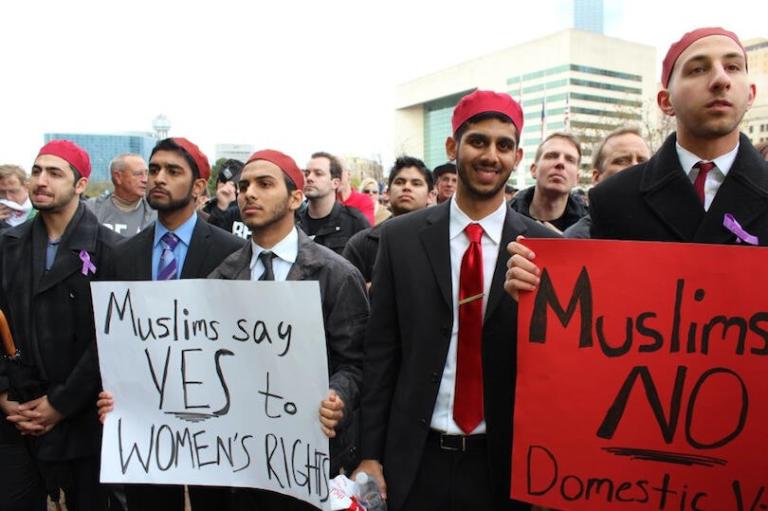 • Maryland takes a big step toward offshore wind.
• And Cape Wind gives them some competition, winning billions in backing for offshore wind in Massachusetts.
(I'll believe it when I see the turbines up and spinning. Based on America's dismal track-record, I still doubt we'll have any operating offshore wind farms until sea levels rise enough to swamp turbines now based on shore.)
• Five evangelical pastors and a gay activist walk into a coffee shop …
This is not a joke. Nor is that story a conclusive step in any particular direction. But it's a good step, a good start, and good news.
• Bunk will give you a ride to the grocery store. To his grocery store, anyway.
Actor Wendell Pierce — who played Det. William "Bunk" Moreland on The Wire — started the Sterling Farms grocery chain to provide access to healthy, affordable food in underserved neighborhoods in New Orleans:
Pierce, along with his business partners, has been working to place markets and convenience stores in food deserts in his native New Orleans. Sterling Farms is not just putting nutritious, fresh food where there was none before — the people behind the business are working to figure out how to tackle the problem of food access from many different angles. One perk the stores offer is especially great — the chain gives free rides to those who spend more than $50.
• "
Scientists find new key ingredient for anti-malaria drug
"
US scientists … said they had used baker's yeast to make a key ingredient of malaria drugs, a feat that could iron out fluctuations in supply caused by sourcing the chemical from a Chinese herb.

One of the revolutions in malaria treatment in recent decades has been the advent of artemisinin drugs, whose active ingredient comes from a traditional Chinese herb, Artemisia annua.

But weather can affect harvests of the plant, causing shortages and price spikes.
This discovery could prevent those shortages and price spikes. Cool.
• "U.S. Infant Mortality Falling"
Infant mortality in the U.S. has declined 12 percent since 2005 after holding steady for many years, according to data released … by the Centers for Disease Control and Prevention.The infant mortality rate in 2011 was 6.05 deaths per every 1,000 live births, down from 6.87 in 2005, according to the report from the National Center for Health Statistics.
• Greensburg, Kansas, is coming back. The town was hit by a massive tornado six years ago, killing nine people and leaving nearly all of its 1,383 residents homeless. They resolved to rebuild — and to do it right by making Greensburg the greenest town in Kansas, a model of sustainable living. And it's working.
• The HPV vaccine seems to work — at least in places like Australia, where it's actually used and not rejected, as it is by many here in America, by those who feel that our daughters will turn into slutty little sluts if we remove the sexual deterrent of preventable cancer.
• People can be pretty cool: "College Athlete Gives Up Final Event to Save Someone's Life"
• People can be pretty cool, cont'd.: "Tender moments caught on Russian dash cams" (via)