1. Jamie Malanowski says the United States of America should not have US Army bases named after people who declared war against the United States of America and took the battlefield against the US Army.
Good point. A while ago someone told me that slavery was "only part" of why the Civil War was fought. Now I'm trying to imagine the job interview where you explain that kidnapping, rape and torture are "only part" of your résumé. When slavery is any part of the agenda, it really doesn't much matter if it's the only part, does it?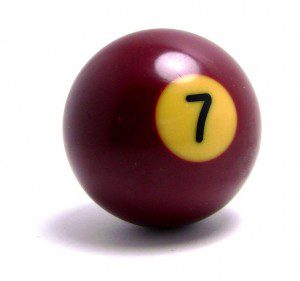 2. Andrew Hackman on collapsing the transcendent into the immanent. (Hackman doesn't use that phrase, but Richard Beck does, and says, "I'm very happy with this move." I am too. So was the author of 1 John, ad nauseum.)
3. Emergency contraception is finally available over the counter. So is soy sauce. The big difference here is that soy sauce carries actual health risks.
4. I am shocked — shocked! — that good Christian people would lie about Planned Parenthood.
5. This is how you request a song at a concert. And here's a music video from long before anyone talked about music videos. If (far less than) One Million Moms had been around when this came out, they'd have called for a boycott of Scopitone.
6. Sen. Lisa Murkowski of Alaska just became the third Republican senator to go on record in support of marriage equality. That's big news. Or, I suppose actually, it's not big news — but the fact that this news wasn't greeted as big news, but with a kind of collective nod and shrug is itself a kind of big news. Her statement, titled "The Pursuit of Happiness — Without Government Interference," might convince other Red-state Republicans that they can join her without the sky falling on their heads.
7. I have long held that the New Hampshire House of Representatives is too damn big. Tiny New Hampshire has 400 representatives elected from 204 legislative districts, and it turns out you can't fill that many seats without letting in a bunch of unqualified, embarrassing whackjobs and goofballs. But even by the standards of the Granite State, it seems Rep. Stella Tremblay, R-Auburn, is too far out there. After continually pushing her theory that the Boston Marathon bombing was a government-sponsored false-flag operation, Tremblay was rebuked by a vote of the full House and resigned from the legislature.
"I just connect the dots," said the unrepentantly dotty Tremblay. "Apparently, it is very dangerous to seek truth, or ask questions."
Kudos to N.H. Republican Chair Jennifer Horn for responding unambiguously: "Representative Tremblay was unfit for public office and not welcome in our party. We are glad to see her go." I know that's partly just damage-control, but if the national party were willing to be that direct with the Gohmerts and Burgesses and Duncans and Franks (Frankses?) now dragging it down, it might be in better shape.