Former U.S. senator and Republican primary runner-up Rick Santorum has a new job: CEO of Echolight Studios, "a faith-based film company."
"I often say that culture is upstream from politics," Santorum said, "and I know entertainment also can be strength and light for people who want to be uplifted and reinforced in their values."
Here's part of Santorum's announcement to his followers on "Patriot Voices":
If we are going to make a positive impact on our country's cultural challenges, we have to do it by reaching the masses often through entertainment. For too long, Hollywood has had a lock on influencing the youth of this country with a flawed message that goes against our values. Now, we can change that.

EchoLight Studios has the resources and commitment to produce, finance and distribute faith-based and family friendly films.
So what, exactly, is EchoLight Studios?
Pretty much what you might guess: A low-budget studio producing aggressively "wholesome," mostly direct-to-DVD films featuring struggling former TV actors who further struggle trying to transcend material that also couldn't cut it on TV.
I haven't seen any of these films, but I've now watched all the trailers that EchoLight has online. A few of these look like they might actually be not terrible. But only a few.
• The Redemption of Henry Myers looks like a World Wide Pictures version of Shane-meets-Witness. It's a decent, if unoriginal, premise, and they get bonus points for trying to bring back the Western. But they lose points for including a prayer-of-anguished-repentance monologue. Spiritual intimacy, like sexual intimacy, is almost impossible to film without reducing it to pornography. Christian filmmakers need to learn when to fade to black.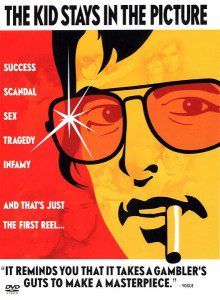 • "Seasons of Gray is a modern-day retelling of the story of Joseph and his coat of many colors." That premise seems cleverly executed — and Andrew Cheney seems a likable, Rob-Lowe-ish screen presence. But the film — from 2011, but still awaiting theatrical release — also seems to reduce the biblical story of Joseph into a moralistic little fable about "the power of forgiveness." The actual story is much stranger and more problematic. It is, among other things, an origin story — "How Pharaoh Became a Despot Owning Everything and Everyone." The alleged happy ending of the Genesis story comes about by Joseph exploiting a famine to oppress an entire nation, which doesn't so much suggest "the power of forgiveness" as it does the will-to-power of a psychopath who sees the vulnerability of the poor as his divine right to prey on them and take what is theirs for his own enrichment. The trailer for "Seasons of Gray" is intriguing enough to make me wonder how they handle that horrific ending in this revision of the story.
• Corbin Bernsen wrote, directed and stars in 25 Hill. The Soap Box Derby flick has a professional cast (including Psych co-star Timothy Omundson, who's always good) and seems like a pleasantly wholesome, familiar story, albeit one that's kind of, well, coasting.
• Bernsen's 3 Days is a Christmas comedy that promises a "heartfelt message" — some pious platitudes — layered onto a frazzled-father family farce with a bit of Home Alone tossed in (Christmas burglars foiled!). Think of it as National Lampoon's Vacation Bible School.
• Bernsen also wrote and directed Beyond the Heavens. Who knew Henry Spencer was an auteur? This looks like an unholy mess:
Oliver is a bright 12-year-old who lives in the shadow of his parents' loss of their first son. His family appears fine on the outside, but is broken behind closed doors. As they work out their faith, Oliver is left to grapple with his own belief in God and the answers to life's biggest questions: Why am I here? What happens after death? Who made us? An angel disguised as a quirky traveler is sent to help him bring the pieces of the puzzle together. As Oliver's struggles cause him to mistakenly look to science for answers, he discovers God is found by faith not by sight.
Those first two sentences are movie No. 1. The horrible false dichotomy of faith and science is movie No. 2. And the "angel disguised as a quirky traveler" is movie No. 3 — one that has no business anywhere near movies 1 & 2.
• I Am Gabriel is another angelic visitor movie. It's notable mainly for the Kent family reunion of Jon Schneider and Dean Cain, but not even Superman could save this thing and its treacly advocacy of the so-called prosperity gospel. Yes — the prosperity gospel, meaning this one doesn't so much look wholesome as, well, evil.
• In church youth group we went to evangelistic events by the Fellowship of Christian Athletes — a display of athletic prowess, followed by an awkward segue into an altar call. We saw that same formula in a host of similar events: Christian magicians, Christian weightlifters, Christian break-dancers, and of course Christian rock concerts. Foolishness is a video version of exactly the same thing, this time with skateboarding. EchoLight and director/skateboarder Brian Sumner seem to misunderstand that simple formula. The trailer showcases the altar call while downplaying the attraction and the hook: skateboarding. There's nothing in this trailer I couldn't see done by the kids at the local skatepark, and it all seems filmed in an attempt to make it seem even less impressive.
This doesn't look like a movie that's even trying to "make a positive impact on our country's cultural challenges." It looks like the kind of movie that will be shown in church basements by youth ministers who desperately hope that it will make the kids in the youth group think they're cool.
• "She was broken, betrayed, and finished with life. But life wasn't finished with her." That's EchoLight's summary of 1 Message — which looks indistinguishable from countless disease movies on basic cable's Lifetime Movie Network. It stars Ashley Kate Adams as Meredith Baxter Birney.
• Clancy is "an inspiring story of one girl's hope." But wait, it gets worse:
Clancy is a little girl with a big heart. At the tender age of 11, she takes to the streets to dodge social workers in hopes of returning to her mother once her home life improves. In the grit of the city, she latches on to Nick, a homeless war veteran who wants little to do with life—much less a runaway who won't leave him alone.
• Clancy gets to live because that movie is about her and not about her parents. When the focus is on the parents, EchoLight movies seem to like killing children. Here's their summary for The Potential Inside, which focuses on a professional cyclist:
When an unexpected tragedy takes the life of his young daughter, Chris finds his own life changed in an instant. After years of climbing rugged trails, he hits rock bottom. Now, estranged from his grieving wife and consumed with guilt, Chris struggles beneath the weight of his selfish past. But when he surrenders everything to Christ and begins living for others, Chris finds peace where once there was only pain – and resolves to rebuild his life and serve his family as God intended.
Romans 8:28. You keep quoting this verse. I do not think it means what you think it means.
The best thing that can be said for The Potential Inside is that they at least refrained from having the child-killing car accident happen on Christmas Day. The trailer also features prayer-porn.
• And then there's Undaunted: The Early Life of Josh McDowell, a biopic of the pop-apologetics evangelist and favorite convincer of the already-convinced. It chronicles McDowell's awful childhood living with an abusive, alcoholic father, potentially providing theological insights for the audience that seem to have escaped the film's subject.
That last film shows why all of Santorum's talk about making "a positive impact on our country's cultural challenges" is hogwash. EchoLight doesn't make movies that aspire to influence the wider culture. It makes movies that will be deemed safe and permissible within the subculture. These are tribal movies produced by and for members of the tribe.
And who is that tribe? White evangelicals — the kind of people among whom Josh McDowell is a top celebrity.
That tribe loves Rick Santorum and Rick Santorum loves that tribe. But Santorum has never been a part of that tribe. He shares their opposition to feminism and LGBT rights, but beyond that, he doesn't share their religious culture any more than Opus Dei shares the religious culture of Campus Crusade.
Look again at all the "family friendly," G-rated melodrama described above. Not one of those films is about abortion or homosexuality. And once you stray from those subjects, Rick Santorum doesn't have a lot to talk about with the white evangelical tribe. (School prayer, maybe, but they'll wind up arguing over whether or not state-mandated school prayers should be in Latin.)