1. This is what a hockey stick graph sounds like when played on the cello.
2. Pam's House Blend is closing shop. Thank you, Pam Spaulding. Bravo for nine years of smart, funny, honest, courageous truth-telling. And I'm looking forward to whatever it is you do next.
3. Eric Metaxas is a silly, silly man. As Michael Sean Winters says, the right-wing activist and professional moralist is: "Two parts politician, three parts marketing guru and one part evangelical Christian. A toxic mix." Metaxas is a wanna-be intellectual using a flawed biography of Dietrich Bonhoeffer as the pretext for playing dress-up in the German theologian's heroic courage. Just as Bonhoeffer stoof up against the Nazis, Metaxas says he is standing up against Teh Gay — and so, in his mind, we must defer to him as Bonhoeffer's heir and equivalent.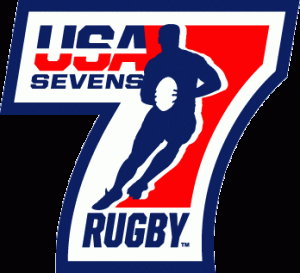 Well, this would-be heir to Bonhoeffer is also a Breitbart-fan, and based on the false claims he has "learned" from that epistemic circle-jerk, Metaxas recently broke ties with the Evangelical Immigration Roundtable because he thinks it's a front-group funded by George Soros' global conspiracy.
Or, in other words, the Man Who Would Be Bonhoeffer wants to restrict immigration because he fears a shadowy international conspiracy of Jewish bankers. Will any of that make the gatekeepers at Christianity Today less likely to continue fawning over Metaxas as a Serious Man of Seriousness? It won't, but it should.
4. "America's Worst Charities" is a terrific piece of reporting by the Tampa Bay Times. Read the list, avoid being taken in by these scam-tastic frauds. But note that these groups are just exactly that — frauds and scams. That may not be the same as the worst charities.
The Times' main metric here is "cash paid to solicitors in the past decade" — comparing how much money these groups are taking in from donors to the tiny percentage they're actually giving out as charitable aid. That's one form of bad charity. Another form efficiently puts most of the donations it receives to work on its mission, but that mission does harm instead of benefiting the common good. Think of the anti-safety, anti-worker, anti-environment and anti-government "Club for Growth." They'd score pretty well according to the Times' criteria, but they're still flat-out evil. Club for Growth isn't the same kind of scam. It's just evil, selfish rich people banding together to protect the interests of evil, selfish rich people no matter how much damage they do to everyone else.
5. It's your June edition of the Biblical Studies Blog Carnival. And Jim West seems to have noticed that the last few editions of the carnival have been mostly male, so here's his all-women supplemental/alternative BSBC.
6. Fuller Seminary's Burner blog looks at the prospects for more "faith-based" and "family friendly" entertainment (noting that these are, in fact, separate categories). It's an interesting discussion that includes some candid honesty — such as that evangelicals can't lament foul-mouthed entertainments like Seth MacFarlane's Ted because we went to see it along with everybody else.
But the post comes to a depressing conclusion: When Hollywood produces "content that is family-friendly or faith-based, you're going to pay money to see it. Then buy it from the home entertainment division. Then buy the books and toys along with it." Even if you "have little interest" and even if it's not "compelling" storytelling.
That's bad advice and also, I think, bad theology. Settling for dull, safe, tepid storytelling is a kind of sin. If the only good thing that can be said about a piece of art is that it is unobjectionable, then it's still not worth anyone's time or money to produce or to endure. If you don't like the stories Hollywood is telling, tell better stories. Subsidizing bad art doesn't glorify God, and patronizing bad art only makes us all less capable of producing better work.
7. and here's some e.e. cummings. because i like e.e. cummings.
dive for dreams
or a slogan may topple you
(trees are their roots
and wind is wind)
trust your heart
if the seas catch fire
(and live by love
though the stars walk backward)