The first day of the government shut-down was a bit like a nationwide snow-day. Hundreds of thousands of people lost one day's pay, and a bunch of stuff was inconveniently closed, but no big deal, right? The shutdown only lost taxpayers about $300 million on Tuesday. That sounds like an enormous amount of money, but on a national scale it's not. It works out to about $1 per person.
The problem is that the economic cost multiplies the longer the shutdown lasts. A worker who gets furloughed for one day may skip lunch or put off some small purchases to account for the day's lost pay, but a worker who gets furloughed for a week or more will have to take more drastic measures to cut back on their household spending — meaning that person won't be a customer or a patron for most businesses for a long time. Multiply that by the 800,000 federal employees being furloughed during the shutdown, and multiply it again by the uncounted thousands of federal contractors also being furloughed or laid off, and now you're looking at millions of businesses losing millions of customers.
That adds up.
Bryce Covert polls several economists about this cost:
[The shutdown] will cost at least $300 million each day in lost economic output at the beginning, according to IHS Inc. The costs per day will accelerate the longer a shutdown lasts as consumers and businesses cut back on spending.

If the shutdown lasts somewhere between three and four weeks, it could cost the economy about $55 billion, according to Moody's economist Brian Kessler. Federal spending will be reduced by about $8 billion, which could shave 0.8 percent off of GDP output, and the furlough of 800,000 government workers will suck about $1 billion a week from the economy in their lost pay. These impacts and others could mean a loss of 1.4 percent in economic output, according to Moody's Mark Zandi. The government also stands to lose out on billions in lost tax revenue.
Brad Plumer notes that in addition to the 800,000 government workers losing their pay, another 1.3 million will keep working, but may see their pay delayed for weeks. Credit-card lenders, repo-men and foreclosure mills will benefit from that, but this will mean hardship for those 1.3 million households.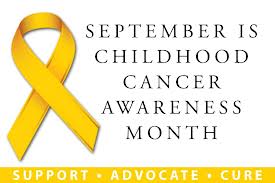 Among other "painful impacts" Plumer discusses:
• The CDC's flu program is in limbo.
• Food safety inspectors are off the job.
• After a few weeks, disability claims and pension payments for veterans could be forced to stop.
• If the shutdown continues past the end of the month, WIC — food aid for mothers, infants and children — will run out of funds.
• The National Institutes of Health usually accepts about 200 new patients a week, including about 30 children with cancer. The NIH is not able to accept new patients during the shutdown. Thirty is a small number, of course, but this is, again, 30 children with cancer. Every week.
I don't expect that last one to be very compelling for the House Republicans creating this shutdown. Denying cancer treatment to children is one of the goals of the Repeal Obamacare crowd. The law they're shutting down the government to protest is the very law that prevents insurers from denying coverage to children with cancer.
But then again there's also a bright side to the government shutdown, as Don Terry reports for Hatewatch:
It seems the Confederate White Knights of the Ku Klux Klan were planning a rally this Saturday at the Gettysburg National Military Park. But, as fortune would have it, the park will be closed because of the government shutdown that began today.

That means the South shall not rise again over the scene of the bloodiest battle of the Civil War – at least not this weekend.

"Gettysburg National Military Park has rescinded all permits for special events, including the October 5 first amendment demonstration to be held by the Confederate White Knights of the Ku Klux Klan," The Hanover (Pa.) Evening Sun reported today, quoting from a statement by a park official.
So we've got that going for us, at least.