If you haven't seen it yet, Zach Anner's "Have a Little Faith" series for Soul Pancake is a delightful, generous, neighborly, and immensely human exploration of religious belief in all its diversity. His video with Mendy Pellin, exploring Hasidic Judaism, is a good introduction to this oddly beautiful series. In a previous video, Anner visited the Islamic Center of Southern California for afternoon prayers.
Anner is a self-professed "religious idiot" who has no religious faith of his own, but his approach in these videos reminds me of Swedish theologian Krister Stendahl and his "Three rules of religious understanding":
1) When you are trying to understand another religion, you should ask the adherents of that religion and not its enemies.

2) Don't compare your best to their worst.

3) Leave room for "holy envy."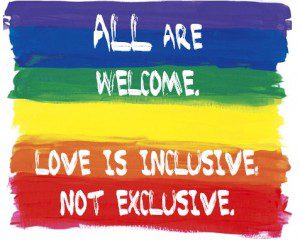 "Holy envy" was Stendahl's term for seeking something to admire and to learn from in the perspective of other religions.
I haven't heard Zach Anner explicitly citing Stendahl's rules, but he does a terrific job of showing us what they look like in practice. And in the video below, I think, Mendy Pellin makes it easier for the rest of us to find some room for holy envy. Pellin, his family and his religious community welcome Anner and his questions with joyful, genuine hospitality.
Hospitality is not always evangelistic, but all evangelism is hospitality — welcoming the stranger while also making that stranger want to be welcomed. "Practice hospitality," the apostle Paul said. It takes practice, because it's not always as easy as Pellin and Anner make it appear.