• Idea for writing contest: "The 700 Club." Participants would have to write a 700-word short story based on the outlandish alternative universe premise that the things Pat Robertson says are actually true. So, for example, this week Robertson gave us this to work with: "Televangelist Pat Robertson warned a viewer on Tuesday that watching horror entertainment shows like The Walking Dead or pornography could allow 'demons' to wreck her car."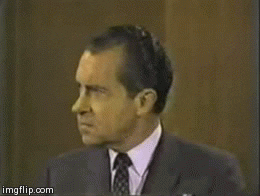 • "How much the dignity of the office might be lost?" ABC News' Jim Avila asked White House press secretary Jay Carney about President Obama's appearance on Between Two Ferns with Zach Galifianakis. " This is an interview like no other probably ever done by a president."
• You may be surprised to learn that evangelical groups are lying about Planned Parenthood. Or, if you haven't been in a coma for the past 30 years, you may not be surprised to learn that.
• Religious liberty! Members of the Aleitheia Bible Church in Black Earth, Wisconsin, sincerely believe, a la Michael and Debi Pearl, that beating an infant with a wooden spoon is not abusive. Wisconsin police, on the other hand, point out that beating an infant is abusive and illegal no matter what these people sincerely and religiously believe.
• Former Arkansas Gov. Mike Huckabee offers yet another plan for Republican outreach to women: "chivalry." Says the Huckster: "I treat my wife very differently than I treat my chums and my pals. I wouldn't worry about calling them on Valentine's Day, opening the door for them, or making sure they were OK."
Kalli Jo Gray does a fine job dismantling Huckabee's condescension and the irony of hearing a man briefly pausing from slut-shaming to boast about his chivalry. So let me note something else about that statement: "my chums and my pals." Did Huckabee hire Franklin W. Dixon as a scriptwriter?
• "What bothers me so much about this sort of thing isn't just all the nonsense about inequality or sexuality. It's also that it makes it so much more difficult to be a person of faith today because you constantly have to deal with the perception that you have a connection to or relationship with this kind of nonsense."
• They are coming for your birth control: "These Supreme Court cases are ostensibly about a few lines in the many pages of Obamacare regulations, but really, they're about sex and power."