• I haven't read all of the 10 Greatest Novels or seen all of the 10 Greatest Films, but it turns out I have lived through all 10 of the Hottest Years Ever Recorded: 2014, 2010, 2005, 1998, 2013, 2003, 2002, 2006, 2009, and 2007. So I've got that going for me.
• Today is January 5. John Brown was unarmed when he was killed by police on January 5, 2000. Yesterday was January 4. Tarika Wilson was unarmed when she was killed by police on January 4, 2008.
• Exxon/Mobil's "everyday progress" ad about hard-boiling an egg has been inescapable lately on my TV. It's all rather well done, and it even makes a constructive point about the massive infrastructure that lies behind our most mundane daily activities. But just listen to what the narrator actually says here:
"You don't need to think about the energy that makes our lives possible," he says. You don't need to think. Trust us. Don't think. Don't ask questions. We'll do all the thinking for you.
OK, then.
• "Confessions of a former TSA officer." Security theater is neither good theater nor good security. Worth reading just for the reminder that the company that manufactured those useless, intrusive and expensive full-body scanners was called "Rapiscan," which is one of those over-the-top details that reality throws our way every once in a while to make us suspect we're all living in a broadly overwritten parody.
• RIP Mario Cuomo, former governor of New York, former Brunswick Pirate.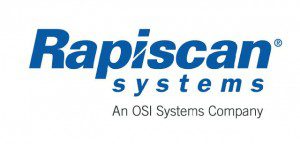 • RIP also to ESPN's Stuart Scott. Thank you, and Boo-ya. (Do watch the video of his brief speech at that link. What he says there, I think, is just as true even for those fortunate enough not to be facing cancer.)
• The radio keeps telling me that the Shadow Traffic report was brought to me by the "Foundation for a Better Life." As a general rule, the more generically positive and inoffensive the name of such an organization, the more suspicious and skeptical we should be of what they're really up to.
The Foundation for a Better Life may be the rare exception — a group that's just as vaguely harmless and fuzzily upbeat as its name suggests. The group's website is Values.com, an apparently unintentional irony. "Values" talk is always value-laden, always stuffed with assumptions and presumptions that need to be unpacked. But the somewhat platitudinous "uplift" that Values.com packages doesn't seem to be masking anything particularly nefarious (beyond the usual greasing-the-wheels of the status quo machine that such stuff usually serves as the spoonful of sugar that helps the structural injustice go down).
Still, for every one such actually harmless harmless-sounding foundation, there are several downright harmful harmless-sounding groups. See, for example, the "Foundation of Human Understanding."
• Here's another artist I first learned of in 2014, Wussy, with "Beautiful":