"Cursed be anyone who deprives the alien, the orphan, and the widow of justice." All the people shall say, "Amen!"
— Deuteronomy 27:19
I'm having a hard time writing anything right now because all I want to write is a string of profanity in response to the awful, evil, selfish, cowardly, stupid, delusional, vapid, soul-less and sinful garbage being spewed right now by self-proclaimed Christians and the politicians pandering to their resentful, fearful, basest, racist instincts.
This is not history. This is today. It's right now. And all the horrified students who have read the histories of the 20th century and asked "How could they …? Why did they …?" Are seeing the answer, played out live, on TV and on the campaign trail.
This is how they could and how they did. This is how that happened. This is how that is happening. It can happen here. Again. And it is.
Some news items and recent commentary from a nation, culture and religion now exposing the hideous worst of itself, and doing so proudly:
• "GOP governors refuse to accept Syrian refugees"
A tidal wave consisting almost entirely of Republicans swept into the national debate on Monday, with governors and presidential candidates alike demanding that the U.S. stop accepting Syrian refugees. … At least 22 GOP governors have announced that they either oppose accepting Syrian refugees or will not allow any more – either temporarily or permanently – into their states, even as the Obama administration says it will continue to accept 10,000 Syrian refugees in the next year.

Those governors include Robert Bentley of Alabama, Asa Hutchinson of Arkansas, Mike Pence of Indiana, Bobby Jindal of Louisiana, Charlie Baker of Massachusetts, Bruce Rauner of Illinois, Rick Snyder of Michigan, Phil Bryant of Mississippi, Greg Abbott of Texas, John Kasich of Ohio, Nathan Deal of Georgia, Doug Doucey of Arizona, Scott Walker of Wisconsin, Rick Scott of Florida, Pat McCrory of North Carolina, Sam Brownback of Kansas, Terry Branstad of Iowa, Bill Haslam of Tennessee, Pat McCrory of North Carolina, Mary Fallin of Oklahoma, Butch Otter of Idaho and Chris Christie of New Jersey.

Christie, for his part, told conservative radio host Hugh Hewitt on Monday that even "orphans under five" should be barred from entry into the United States.
• "Missouri lawmaker calls for legislature to stop 'Islamization of Missouri' by Syrian refugees"
With Gov. Jay Nixon saying he won't seek to block Syrian refugees from resettling in Missouri, Republican state Rep. Mike Moon is calling for a special legislative session to "tie the governor's hands" and stop "the potential Islamization of Missouri."

In a letter to House Speaker Todd Richardson calling for a special session, Moon expresses concern over whether the federal government can adequately scrutinize refugees seeking asylum in the United States. He says he is specifically concerned about Muslim refugees lying to federal authorities in order to make their way into the country.
• "Trump Says He Wouldn't Rule Out a Database, ID System for Muslims"
Republican presidential candidate Donald Trump said in an interview with Yahoo! News published Thursday that he'd consider registering Muslims living in the United States in a database or giving them special identification cards.

Trump said earlier this week that the U.S. would have to "strongly consider" shutting down mosques. His comment came after the French interior minister suggested closing radical mosques in France following a string of terror attacks Friday in Paris that left at least 129 people dead.
• "Tennessee GOP leader: Round up Syrian refugees, remove from state"
A top Tennessee Republican lawmaker believes the time has come for the National Guard to round up any Syrian refugees who have recently settled in the state and to stop any additional Syrian refugees from entering Tennessee.

"We need to activate the Tennessee National Guard and stop them from coming in to the state by whatever means we can," said House GOP Caucus Chairman Glen Casada, R-Franklin, referencing refugees.
• "Roanoke (Virginia) Mayor David Bowers' statement on Syrian refugees"
I'm requesting that all Roanoke Valley governments and non-governmental agencies suspend and delay any further Syrian refugee assistance until these serious hostilities and atrocities end, or at the very least until regarded as under control by U.S. authorities, and normalcy is restored.

I am reminded that President Franklin D. Roosevelt felt compelled to sequester [sic] Japanese foreign nationals [sic] after the bombing of Pearl Harbor, and it appears that the threat of harm to America from Isis [sic] now is just as real as that from our enemies then.
• "It is a tendency in our history that we must tear out root and branch, but before we do that, we have to realize that it's there."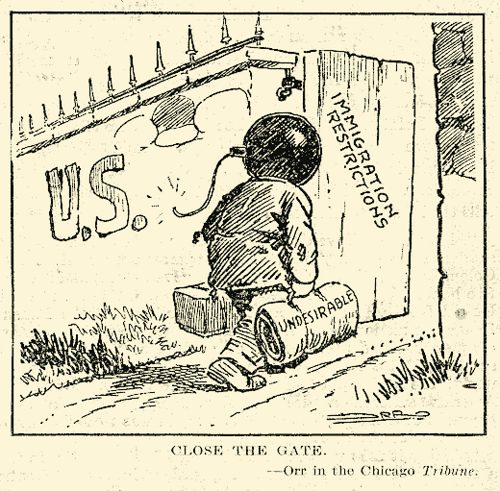 • "Anne Frank's family sought U.S. visa, letters show"
The letters, telegrams and government documents date from April to December 1941 and show efforts by Otto Frank to get to the United States and Cuba before going into hiding in 1942, a period Anne Frank described in her diary before she eventually died aged 15 in a German concentration camp in 1945.

"It is for the sake of the children mainly that we have to care for. Our own fate is of less importance," Otto Frank wrote in a letter to Strauss, who was the head of the U.S. Housing Authority. "You are the only person I know that I can ask."

Frank asked for $5,000 to cover a deposit related to getting a U.S. visa, but the money was ultimately not needed because the visa was not granted.
• "Catholic Charities of Baton Rouge receives threats over Syrian refugee"
Catholic Charities of the Diocese of Baton Rouge has received threats because they help Syrian refugees resettling in Louisiana, according to an official at the organization.

Communications Coordinator Carol Spruell said the organization received a call around 4:30 p.m. Tuesday where a person made gun threats.

Spruell said the organization has received calls in the past few days threatening to suspend donations, though the threats then escalated, prompting them to call police.
• "Bloomberg Poll: Most Americans Oppose Syrian Refugee Resettlement"
Most Americans want the U.S. to stop letting in Syrian refugees amid fears of terrorist infiltrations after the Paris attacks, siding with Republican presidential candidates, governors, and lawmakers who want to freeze the Obama administration's resettlement program.

… Fifty-three percent of U.S. adults in the survey, conducted in the days immediately following the attacks, say the nation should not continue a program to resettle up to 10,000 Syrian refugees. Just 28 percent would keep the program with the screening process as it now exists, while 11 percent said they would favor a limited program to accept only Syrian Christians while excluding Muslims, a proposal President Barack Obama has dismissed as "shameful" and un-American.
Fuck this shit.