• I'm always looking for an excuse to recommend David Quammen's Song of the Dodo: Island Biogeography in an Age of Extinction. The release this weekend of Kong: Skull Island seems like as good an excuse as any.
I mean, fine, I enjoy a good Lost Continent story as much as anybody, but relocate that story onto an island and it loses every shred of ecological and evolutionary sense. This is not how islands work.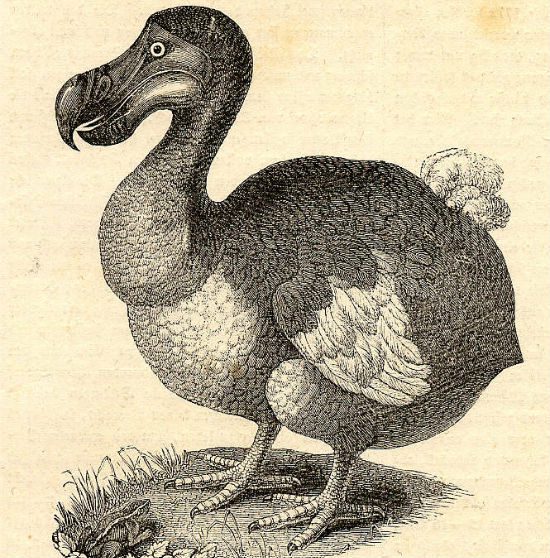 (John Goodman, though, so I'll probably still watch it when it gets to Netflix someday.)
• "God saw fit to give our nation a second chance," through the election of Donald Trump, according to TV personality and professional fantasist Todd Starnes.
News Item: "China gives Trump preliminary approval for 38 new trademarks"
China has granted preliminary approval to 38 new Trump-related trademarks as President Trump's family works to develop a series of branded products in the country, including hotel chains, escort services and insurance. …

The Trump-branded businesses planned in China include spas, massage parlors, escort services, hotels, finance and real-estate companies, retail shops, restaurants and bars.
• "If you tell someone who's never watched it that a show called Buffy the Vampire Slayer is among the best TV dramas of all time, they will roll their eyes at you and change the subject." Happy 20th Anniversary, Buffy.
• "To fund border wall, Trump administration weighs cuts to Coast Guard, airport security"
The Trump administration, searching for money to build the president's planned multibillion-dollar border wall and crack down on illegal immigration, is weighing significant cuts to the Coast Guard, the Transportation Security Administration and other agencies focused on national security threats, according to a draft plan.

The proposal, drawn up by the Office of Management and Budget (OMB), also would slash the budget of the Federal Emergency Management Agency, which provides disaster relief after hurricanes, tornadoes and other natural disasters. The Coast Guard's $9.1 billion budget in 2017 would be cut 14 percent to about $7.8 billion, while the TSA and FEMA budgets would be reduced about 11 percent each to $4.5 billion and $3.6 billion, respectively.
This would make no sense if your concern about illegal immigration had anything to do with "bad hombres" or national security. But it makes perfect sense if your primary concern is attempting to turn the U.S. into a white ethnic enclave. Trump and Steve Bannon aren't worried about "bad hombres" sneaking into America to commit violent crimes. They're not budgeting money to prevent that possibility, but they are spending money on a whole new propaganda office — "VOICE" — designed to publicize and exploit and celebrate every example of such a thing they can find or manufacture.
No, what they're worried about are DREAMers and about the tens of millions of hard-working, tax-paying, law-abiding American immigrants whose honorable, admirable presence here they see as a threat to white supremacy. So they're cutting port and airport security to fund their giant "Go Away" symbol and to boost hiring for their "deportation force." It's not about national security. It's about ethnic homogeneity.
• "[In 2011], Alabama had enacted a law that, among other things, nullified contracts — leases, water service, anything — and even made it a crime to give a ride to someone in the country illegally. The law's author said the goal was to attack every aspect of life."
What do you do if your government attempts to make it a crime to give a ride to someone in the country illegally? You give rides. In the church van. And you do it exuberantly.
• That 2011 Alabama law — like the copycat version in Hazleton, Pa. — crumbled in the face of legal challenges, and due to a backlash from big businesses when they saw they devastating effect such laws had on local economies. The same cycle of fear, oppression, and economic loss is beginning to play out on a national scale. It will do real harm to immigrants, and to non-white Americans perceived as immigrants by frightened white people. And it will cripple America's economy.
The alternative is something like the story from Garden City, Kansas, which we linked to last week:
Garden City's success is no accident.

The town's turning point came in the 1970s, says Sister Janice Thome, when city and church leaders debated bringing in a meatpacking plant.

Thome slides behind the wheel of her faded red Ford truck she uses to haul donated furniture to newcomers.

Those leaders, as she recalls, "said, if we say 'no,' then Garden City is liable to become one of these ghost towns, like many other towns. If we say yes, then we've got a vibrant economy, but then we're going to be bringing all of, quotes, 'those people.' "

"Those people," as in immigrants, mostly poor ones, who don't speak English, and need significant help getting their footing in a new culture.

"They decided they didn't want to be a ghost town, so they would say yes, and then they said, 'OK, are we going to count the people that come in then, as a blessing or a curse?' " Sister Thome says.

Viewing them as a blessing won out. And after a lot of persistence, effort and patience, a pro-immigrant ethos has gradually taken root here.

Ahmed Ali, a spirited young Somali meat packer says he never wants to leave.

"This town is so nice," he says. "The people in this town, they are so great people. We love them, and also they love us."
This is a nicer image, but it's not mainly about nice — it's about surviving and thriving. Build a wall and live under self-imposed siege or accept the blessing and learn to survive.