• The Creation Festival is kind of a big deal. The annual festival has been a huge and influential part of white evangelicalism since it began in 1979, drawing tens of thousands of the faithful to a campsite in central Pennsylvania every year. Just about every "CCM" or "Christian rock" act you've ever heard of has played there at some point over the years.
I've been twice myself — once as a volunteer youth-group chaperone, and once to staff a booth for ESA and Prism magazine. Saw an amazing I Predict-era Steve Taylor show and caught Adam Again at the "fringe" stage back when Gene was still alive. Good times.
This 2013 Mother Jones piece captures the general flavor of the event pretty well. It also includes this:
Creation staff and volunteers speak of Harry Thomas in reverent tones. Thomas is the amiable, white-bearded preacher who founded Creation nearly 35 years ago out of "a desire to reach young people through a festival format." This year, he's put on three — the Sonshine Festival took place in Minnesota in July and a second Creation fest just wrapped up this past weekend in rural Washington state. In all, the three festivals attract around 100,000 people.

Thomas, who splits his time between Virginia and New Jersey, has been a pastor and Christian radio personality. He and a friend came up with the idea for a Christian rock festival at his kitchen table in 1978.
Tickets are available now for Creation 2019, but Harry Thomas won't be there to preach his usual annual sermon for thousands of Christians there on the hillside. Thomas was sentenced to 18 years in prison this summer for "sexual offenses against five young girls."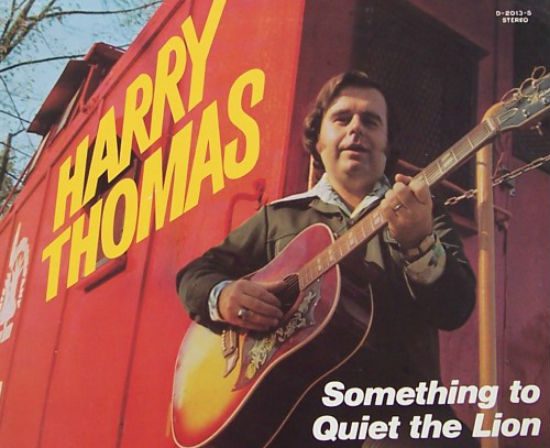 This is a depressing reality for all of us who are — or who ever were — a part of American white evangelicalism. We can all play Six Degrees of Separation From A Rapist. But we never need to use all six degrees.
• For another example of this, Michael Futter's report for Variety shows how something called the Templeton Press was eyeballs-deep in promoting and defending Gamergate. And, yes, it's that Templeton: "Templeton Press (Templeton Foundation Inc.) was founded in January 1997 as a nonprofit foundation established by Sir John Templeton."
You can't swing a dead cat in white evangelicalism without hitting an institution that is either getting funding from the Templeton Foundation or eagerly chasing funding from it. And it doesn't tend to be no-strings-attached funding.
The most prominent feature of the Templeton Foundation's work has been to promote a kind of fuzzy intersection between biblicistic Christianity and science, a lukewarm synthesis posed to address an imaginary antithesis. But it turns out that in addition to promoting lectures on cosmology and Genesis by people who don't quite grasp either one, Templeton has also been promoting freaking Gamergate.
• Oh, and speaking of sordid, violent misogynists with an outsize influence on American law, religion, and culture …
This September 21 Washington Post report on Mark Judge — Brett Kavanaugh's high school drinking buddy, wingman, and boofing Boswell — includes an astonishing tidbit about the man who taught both Kavanaugh and Supreme Court Justice Not Garland everything they learned in school about "Marriage and Sex":
Such experiences filled weekends during the school year as well, and on Monday mornings during senior year, the boys would tell their Marriage and Sex teacher, Bernie Ward, about their excesses.

"The drinking was unbelievable," said Ward, who later spent two decades as a radio talk-show host in San Francisco and served six years in federal prison for distributing child pornography. "It was part of the culture. A parent even bought the keg and threw one of the parties for the kids."

Ward, who taught Judge, Kavanaugh and future Supreme Court justice Neil M. Gorsuch in his religion and sexuality courses, said his students "talked plenty about men and women and taking advantage and respect for each other. They took umbrage when I compared their rooting around with girls to dogs in heat. They'd say they were in love, and I'd say, 'Wait a minute — then how come you have another girlfriend in two weeks?' We'd have heated arguments."
So as of Saturday, 22 percent of the Supreme Court will consist of prep-school frat-boys who learned about religion and sexuality from a child pornographer.
Oh, and later in life, Brett Kavanaugh made his career by writing dirty questions for Ken Starr — the same Ken Starr who was forced to resign in disgrace from Baylor University for failing to take any action to stop a series of rapes and sexual assaults at the school. Numerous women at the school had reported credible, substantiated complaints of sexual assault — 17 women reporting 19 assaults, two of them gang rapes — but Starr had chosen not to believe them, to protect them, or to take their claims seriously. Sound familiar?
(The Baylor sex assault scandal also led to the resignation of the school's athletic director, Ian McCaw. Disgraced by his complicity in that scandal, McCaw was forced to accept a huge salary as the new athletic director at Liberty University.)
• Back in the 1990s, I had what I then considered the great honor and privilege of driving John Howard Yoder to the Philly airport. At the time, this was a personal high point — the opportunity to converse with a profound theologian whose books had challenged me and influenced my thinking in a major way. Yoder's
The Politics of Jesus
was a powerfully important book in my life, but for most of the ride we discussed, instead, the Anabaptist/Baptist understanding of ordination that Yoder laid out in
The Fullness of Christ
. I mentioned that book, citing one part of his discussion as significant to me, and the great theologian was off to the races on the subject — to my delight. My only regret was that I was unable to take notes while driving.
Later — many years later — I learned that even back then, the allegations of what was delicately euphemized as "inappropriate behavior" by Yoder were already an open secret, widely circulated and widely known. But I hadn't known because I wasn't someone who could be trusted to be told.
I was, rather, very much exactly the sort of person who could not be trusted and could not be told. Because I worked for Evangelicals for Social Action and for Ron Sider. I was, that is to say, a pro-lifer and an anti-abortionist — an adamant advocate of the assertion that women could not be trusted and must not be trusted. Trusting women, we insisted, was the source of the greatest moral evil of our time and we were unwaveringly committed to changing American law to ensure that such unworthy-of-trust women were legally forbidden to make decisions for themselves. Emphasizing the inconstancy and untrustworthiness of women was, for us, a moral obligation and a spiritual obligation. It was our identity.
We wouldn't have put it like that, but just because we didn't fully understand what we were saying didn't mean we weren't saying it.
And so, even though many people at that point knew that Yoder was a rapist, I was not one of those people. I was not someone capable of hearing that or of knowing that.
So I drove that warped predator to the airport. I opened the door for him and carried his bags and I thanked him for the privilege.
Six degrees of separation? That sick bastard was in my passenger seat. And I didn't know because I was too busy loudly proclaiming that I was just exactly the sort of man who couldn't be trusted with knowing.