Here again is my two-part list of Christmas movie picks — 10 nice, 10 naughty.
One classic from the first set that doesn't get rebroadcast (or streamed) as much as it should is The Shop Around the Corner. Jimmy Stewart and Margaret Sullavan are adorable as a pair of retail workers in a shop owned by the great and powerful Oz. The trailer is kind of wonderful in itself, and also as an artifact in the long history and evolution of movie trailers:
The basic story here is so much fun that it's been reworked and remade several times. You've Got Mail — the third-best Meg Ryan/Tom Hanks romantic comedy — was based on the same original play by Miklos Lazlo. And there have been two musical adaptations — In the Good Old Summertime and She Loves Me.
Because the story is set around Christmastime, both of those musicals included Christmas songs — neither of which quite became a perennial standard. Here's Judy Garland breaking Van Johnson's heart by singing "Merry Christmas" in Good Old Summertime. And here's "Twelve Days to Christmas" from the 2016 She Loves Me revival:
That song may be too tied to the specifics of the narrative to stand alone apart from the play, which may be one reason that you don't hear it played at the Mall every year. But the main reason it's not part of the standard retail Christmas playlist is the reason I wish it were: Because it's about the frantic exhaustion of the holiday retail season and the strained smiles of retail workers faking a patience they haven't felt since before Thanksgiving. The folks who run the Mall probably don't want to play a song about retail workers' contempt for Christmas shoppers, but it'd be fun if they did. (That is, after all, where the phrase "Black Friday" really comes from.)
Anyway, Christmas movies. This list was originally posted in 2012.
---
since it's that time of year — and since talking/arguing about movies is always fun — here are two lists of my Christmas movie recommendations.
The first list is more on the sappy/sentimental side, while the 10 films in the second list may provide a palate-cleansing tonic for all that sugary snow.
Sappy favorites
1. It's a Wonderful Life: "We serve hard drinks in here for men who want to get drunk fast."
2. A Christmas Story: "Be sure to drink your Ovaltine."
3. The Shop Around the Corner: "If you don't like Miss Novak, I can tell you, you won't like that girl."
4. Elf: "There's no singin' in the North Pole!"
5.
The Muppet Christmas Carol
: "Light the lamp, not the rat."
6. Miracle on 34th Street: "… and a little older than my teeth."
7. Christmas Vacation: "Squirrel!"
8. We're No Angels: "Soon as we wash the dishes."
9. The Bishop's Wife: "The stamp would certainly be worth saving."
10. Love, Actually: "Let's get pissed and watch porn."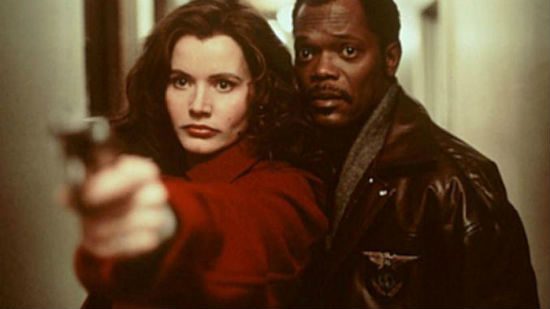 Tonic for holiday sappiness
1. The Ref: "You know what I'm going to get you next Christmas, Mom?"
2. Brazil: "Mistakes? We don't make mistakes."
3. Die Hard: "Rumor has it Arafat buys his there."
4. Gremlins: "Never feed him after midnight."
5. Bad Santa: "[unprintable]"
6. The Nightmare Before Christmas: "That's strange, that's the second toy complaint we've had."
7. The Hudsucker Proxy: "You know … for the kids!"
8. Trading Places: "Feeling good, Louis!"
9. The Long Kiss Goodnight: "I would have been here sooner, but I was thinkin' up that 'ham on rye' line."
10. Kiss Kiss Bang Bang: "OK, everyone who hates Harry raise your hand!"