Here is your open thread for February 6, 2020.
Today would have been the 75th birthday of Bob Marley:
I worked a nightshift job in Newport, Delaware, just up the street from where Bob Marley worked a nightshift job in Newport, Delaware, 30 years earlier.
It's also the birthday of lead Womble Mike Batt, of Internet legend Rick Astley, and of Axl Rose.
The awesomely named late voiceover actor Thurl Ravenscroft was born on February 6, 1914. He was the voice of Tony the Tiger and, even grrrrreater, he sang "You're a Mean One, Mr. Grinch."
Ronald Reagan was born on February 6, 1911. Reagan's election in 1980 marked the end of the Second Reconstruction and the beginning of the Second Redemption and the Second Gilded Age, both of which continue to this day.
Today is also the birthday of Sarah Brady, who was the wife of Reagan's first press secretary,* James Brady, who was gravely injured and disabled in a 1981 assassination attempt on President Reagan. Sarah Brady went on to become a champion of gun control legislation.
Finally, February 6 is the birthday of George Herman "Babe" Ruth, who racked up a .342 lifetime batting average and hit 714 home runs back when that meant something.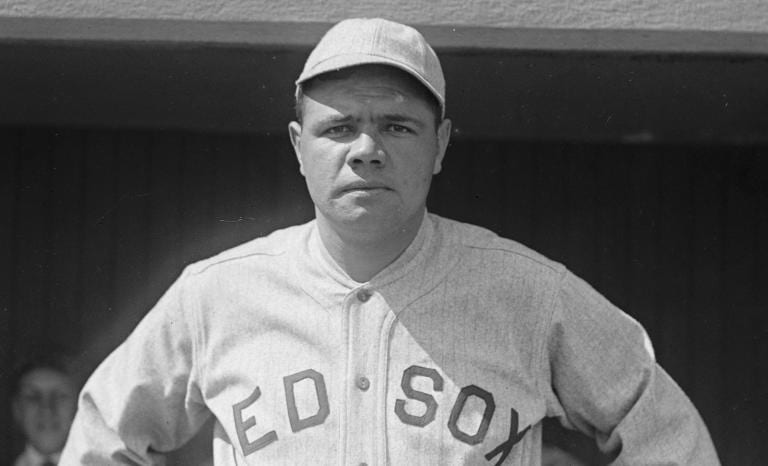 Ruth was part of the inaugural inductees to the Baseball Hall of Fame in Cooperstown. He was inducted with 95.13 percent of the vote. Yes, that's right, 11 professional sportswriters voted that Babe Ruth was not a hall-of-famer.
You will, in the course of your life, come across lots of people like those 11 chuckleheads. Nothing you could ever do will ever earn their approval. Ignore them.
Talk amongst yourselves.
– – – – – – – – – – –
* You see, kids, presidents used to have something called a "press secretary" — an official spokesperson who met regularly with the press because an informed public is a prerequisite of democratic governance. This form of public presidential accountability was first desecrated and demeaned, then ultimately done away with, by the Trump administration.