Here is your open thread for April 1, 2020.
Jimmy Cliff turns 72 today.
On April 1, 1789, the U.S. House of Representatives achieved a quorum for the first time at Federal Hall in New York City. (Insert wry April Fool's joke here.) Fifty nine members from 11 states voted to elect Lutheran minister Frederick Muhlenberg of Pennsylvania the first speaker of the house.
Notes: 1. There were 13 states at the time but two hadn't yet elected their representatives. There are 50 states today. Colonies like Puerto Rico and the District of Columbia don't get representation in Congress. 2. White evangelicalism hadn't yet achieved the cultural dominance it would seize in the late 20th century, so Muhlenberg still counted as a legitimate Christian and clergyman even though he was one of those dirty liberal mainliners. 3. Federal Hall wasn't called "Federal Hall" until a few days prior to this meeting, which is understandable because "federal" didn't mean much of anything before the federal government was established. Before that is was home to the Stamp Act Congress, protesting "taxation without representation" (see No. 1 above re: Puerto Rico and the District of Columbia). Federal Hall is still there, sort of — the original building was demolished and replaced with the much-nicer fancy one that's been there since 1842. Congress no longer meets there, of course, and at the moment a gathering of 59 people there wouldn't be a "quorum," it would be a lethally stupid and illegal violation of social distancing.
The White Star Line steamship Atlantic sunk on April 1, 1873, killing 547 passengers and crew in the White Star Line's worst disaster until 1912. The White Star Line was kind of the Boeing of steamship travel.
The Wrigley Company was founded on April 1, 1891, in Chicago. They started out as a baking powder company, then started including sticks of gum with every package of baking powder, then eventually dropped the baking powder angle entirely. Thirty years later, the gum business had been so good that William Wrigley Jr. was rich enough to buy the Chicago Cubs and rename their stadium after himself.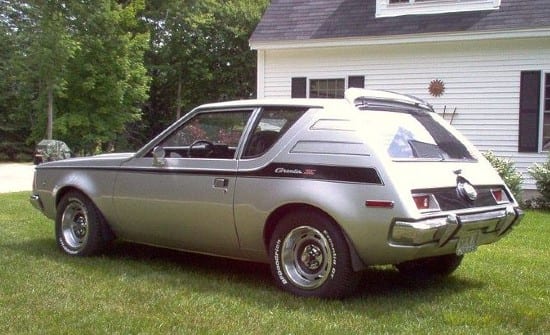 William Harvey was born 442 years ago today. Harvey's insatiable curiosity led him to dissect anything he could get his hands on. That's pretty creepy, but it's also what allowed him to figure out how the circulatory system works, so on balance I guess that was good. As the official king's physician, Harvey was also sometimes called on to investigate claims of witchcraft. This was also good as Harvey was as much of a scientist as one could be back then and didn't believe in witchcraft, thereby saving the lives of many poor women who might otherwise have been burned/hanged/drowned/etc.
Edmond Rostand was born 152 years ago today. He wrote a dozen or so plays, but most of us only know the one:
Cyrano de Bergerac
. The guy had
panache
(both Cyrano and Rostand). The plot device of
Cyrano
gets borrowed all the time, but it only really works when they bring the panache. (See, for example:
Roxanne
.)
Toshiro Mfune was born 100 years ago today. Mfune died in 1997, thereby making People magazine's "Sexiest Man Alive" award slightly more plausible.
Milan Kundera turns 90 years old today. I've never actually read Kundera, but like many people who were in college in the late '80s, I went to see The Unbearable Lightness of Being and pretended it was because of the literary significance and not because of the nudity.
Phil Niekro turns 81 today and could probably still get big-league hitters out with a knuckleball. Sci-fi Grand Master Samuel R. Delany turns 78.
Paul Manafort turns 71 today. In prison. Manafort — a real, live Bond villain — is a very bad man. It's infuriatingly unjust that Manafort will likely never spend as much time in prison as Gil Scott-Heron did. Scott-Heron would have been 71 today too. Here's "We Almost Lost Detroit."
Neoconfederate Supreme Court Justice Sam Alito turns 70 today. Annette O'Toole turns 68. Jane Adams turns 55. David Oyelowo turns 44.
The calendar of saints of the Episcopal Church honors Frederick Denison Maurice, a Christian socialist theologian who died on this day in 1872. Maurice believed that the only true socialism must be Christian and that the only true Christianity must be socialist, thus succeeding in alienating the vast majority of his potential followers. Still, his feast day is a good reminder that Christian socialism has never been an oxymoron and that it has a far older, and nobler, pedigree than anything attempting to call itself Christian capitalism.
The revolution will not be televised, so talk amongst yourselves.