Bloomberg's Josh Eidelson writes about how "Covid Gag Rules at U.S. Companies Are Putting Everyone at Risk":
Lindsay Ruck was just starting her Father's Day brunch shift at the Cheesecake Factory in Chandler, Ariz., when her boss told her a co-worker had Covid-19. In between making bloody marys, Ruck shared the news with several of her colleagues, who'd been worrying about such a moment since the restaurant reopened the month before. At the end of Ruck's shift, when she went to the back office to count her cash, her boss and another supervisor were waiting.

Her boss, the general manager, told her she wasn't allowed to mention the coronavirus case to anyone, including fellow staff. The company was informing only the people who'd worked during the sick employee's last shift, and, per Cheesecake higher-ups, even the information that any worker had tested positive was deemed private, Ruck recalls. Realizing she could be among those kept in the dark about the next sick colleague, she filed a complaint with the National Labor Relations Board and took a couple of weeks off while awaiting the results of a Covid test and weighing whether to keep working there. After getting a negative test result, she returned to the restaurant, in need of the paycheck.

… In the past few months, U.S. businesses have been on a silencing spree. Hundreds of U.S. employers across a wide range of industries have told workers not to share information about Covid-19 cases or even raise concerns about the virus, or have retaliated against workers for doing those things, according to workplace complaints filed with the NLRB and the Occupational Safety and Health Administration (OSHA).
This is familiar — to me and to friends who work elsewhere in the Wonderful World of Retail. Managers emphasize the "privacy" of employees who test positive with the kind of language you would expect from people who value their workers' privacy and dignity above all else.
Alas, this language is also the sort of language one would use if one's paramount concern were, instead, preventing customers and other workers from learning about positive cases in the public workplaces of retail and restaurants. That might make one suspicious if the retail industry didn't have such a stellar unbroken track record of prioritizing the rights and dignity of all its workers. (Ahem.)
I told my bosses that if I test positive, they have my permission to tell everybody and that I will be telling everybody because: A) this will make contract tracing easier and more effective, and B) I'm a selfish person, and if I get sick, I would like to receive the well-wishes of all of my co-workers and customers, cards, flowers, maybe even a casserole or two. The bosses explained that it would be against Big Box policy for them to tell anyone other than those I identified as having worked in close proximity to me for longer than 15 minutes. Again, this might be due to our company's zealous and principled commitment to privacy or it might be a way of ensuring that news of my illness didn't scare off paying customers. (Or both.)
Happily, my bosses did not tell me I would be forbidden from telling anyone if I tested positive, so: A) good on the Big Box for not seeming to have any "gag orders" in place, and B) the potential for sympathy casseroles remains in play.
Anyway, it's been a few months since I wrote about "Life During Wartime," so here's an update on my day job (and why it is, for now, my night job).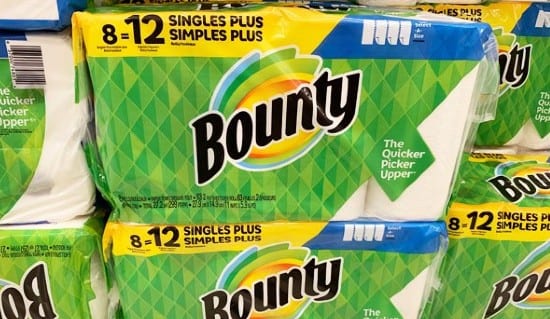 This has been a very odd year at the Big Box. During the first few months of lockdown here in Pennsylvania, we were one of the few "essential and life-sustaining" businesses permitted to remain open. We made bank, far outpacing the sales of any previous spring for our store.
That's tapered off quite a bit since other businesses reopened, but the strangest factor (apart from the masks and the social distancing) has been the way that a global pandemic messes with a global supply chain. Initially, most of our shortages were due to quarantine panic-buying — paper goods, disinfecting wipes, Lysol, latex gloves, etc. But now there's a weird and wide array of things we just don't get in anymore, and the company's buyers are scrambling to find replacements wherever they can.
Big chains like the Big Box stress uniformity. The cleaning supplies shelves in our location are supposed to look exactly like those shelves in every other location. Small tweaks might be permitted, but any major changes in the master plan were forbidden. That's all gone out the window during this pandemic. Now we'll get random boxes of whatever the buyers can scrounge (they're quite good at scrounging) and I spend an hour or two every night pulling price tags off the shelves to shove 'em in wherever I can.
Our shelves are full, and I think they look OK, but it's all improvisation and these days no two stores in our chain will have identical offerings or displays.
For example, our store hasn't had a designated "home" for our paper goods since all this started. The shelves where we used to sell Bounty are now full of an ever-changing lineup of hand sanitizers, contractor-grade disinfectants, disposable masks, bleach, and spray bottles. When we get a pallet of name-brand paper goods,* we still just unwrap it and set it down somewhere up by the registers, then replace it with another the next day (if we can).
I'm still there at night to rearrange the shelves and displays because our store is still technically "in season." That's what we call Spring at the Big Box, the annual frenzy of grass seed, mulch, live plants, soil, bagged stone, weed-killer, etc., that starts on the first warm sunny weekend of the year, continues for a few months, then tapers off dramatically after the Fourth of July.
Spring is long over, of course, and so is the garden-centered frenzy that had me spending my nights driving around pallets of mulch all through May ("Working on a night shift / With the forklift"). But the pandemic-driven challenges for our supply chains and distribution centers have got our regional warehouses backed up and behind schedule, so our store has been told to keep overnights staffed up to receive "seasonal" shipments into September (September, traditionally, is not "spring"). That overnight staffing has included me for the past few months and the next few weeks, which has been annoying but also less anxiety-inducing than dayshift in a crowded building during a pandemic that has killed more than 180,000 Americans.
That anxiety is still there, even if it's less acute here in Chester County, which has thus far avoided "hot spot" status. We no longer have customer limits for the building or designated entrance and exit doors, but the plexiglass shields and 6-feet-apart signs for social distancing are still in place around the registers.
All of our workers are still required to wear masks and we're still supplied with masks to wear. Customers are also required to wear masks, but we've been told not to turn them away if they refuse. This mandatory-but-not-enforced policy might sound like a shaky expression of concern for the dangers of this virus, but it seems to be an expression of commendable concern for the dangers of the kind of people who are anti-mask. This instruction seems to be all about de-escalating and avoiding confrontation with people who seem to be ticking time bombs. We're allowed to avoid any such customers we get and we're encouraged to keep our distance from them. (We've only had a few and this approach seems to work as they've seemed somewhat deflated that nobody is giving them the fight they're literally dying to have.)
We've only had a single worker here test positive. He was asymptomatic and is now back at work. (This was relayed as reassuring, even though the idea that it's possible to catch this from someone who didn't even know they had it is, you know, not really reassuring.) I know who that was despite all the nondisclosure-due-to-privacy concerns mainly because my bosses are honest folks who aren't good at being sneaky. ("You didn't work closely with him. … Or 'her'! Him or her! It could be either one! I'm not saying it was a him!" It's endearing.)
I was going to come up with a thoughtful and/or snappy ending to this post, but I spent too much time researching Bounty sizes and now I've gotta run or I'm going to be late for work.
---
* Yesterday we got a pallet of six-packs of Bounty's "big" rolls. These are, as the name suggests, the smallest rolls of paper towels that Bounty sells. "6 = 8" the packaging reads, meaning that six of these "big" rolls is equivalent to eight "regular" rolls of Bounty. (As far as I can tell, consumers cannot purchase "regular" rolls of Bounty. I believe there's only one such "regular" roll, kept in a climate-controlled vault west of Paris, just down the hall from the international prototype of the kilogram.) Like our other customers, I bought a six-pack of these tiny "big" rolls in the hopes that it will last us until we're able to purchase the regular- (not "regular-") sized "huge" rolls with "6 = 18" on the packaging.
Bounty math is not easy to follow. (I suspect this is deliberate.) The following table may not be complete:
Big: 1.25 "regular" rolls
Large/Singles Plus: 1.5 rr
Super: 1.83 rr
Double: 2 rr
Giant/Doubles Plus: 2.5 rr
Huge: 3 rr
The "Doubles Plus" label is rare. I think they may be phasing it out, having decided that DoublePlus is ungood. Charmin math is similar to Bounty math, but may not be identical.
In between shipments of the good stuff, we put out selections from our growing collection of lesser-known brand names.** Did you know that Suave also makes toilet paper? They do! It's not terrible! I do, however, regret my choice to purchase the Regal toilet paper. "How bad could it be?" I asked. And now I have my answer.
** Speaking of lesser-known bargain brands, I finally met a customer this Spring who understood the reference when I described our, um, most affordable propane grill as "the Vimes boots of grills." So that was fun.