Ed Simon writes about our swinging swing-state, the Commonwealth of Pennsylvania. (That's via John Fea who, like me, lives and works in the space "between Paoli and Penn Hills.")
Since Election Day, the Republican Party has been trying to disenfranchise Ed and John and I, as well as every other voter here in Pennsylvania, insisting that our state's citizens should not be allowed to vote since we have the audacity of including the votes of non-white citizens in our totals. This is what they refer to as "voter fraud." Counting the votes of black and brown citizens as legitimate is, in the estimation of the one-term president and a majority of Republicans in the House, "fraudulent."
That's not what the law says. And it's not what the Constitution says. And so far the courts — including partisan Republican judges appointed by Donald Trump — have overwhelmingly upheld the law and the Constitution, rejecting this explicitly racist attempt to redefine "voter fraud."
Apart from the naked criminality and exuberant racism, another reason Trump's conspiracy-minded legal team has lost more than 50 court cases is their failure to introduce evidence of electoral fraud — any evidence, at all — in any of their cases. This has been due to the fact that they haven't got any and haven't been able to find any despite looking very hard for many weeks now.
One of the most public such efforts to scrounge up some evidence for their claims came from Texas Lt. Gov. Dan Patrick, who offered a $1 million reward to anyone who came forward with proof of voter fraud anywhere in the country. And so far, the only one to attempt to claim this reward has been our lieutenant governor here in Pennsylvania, John Fetterman.
Fetterman — a refreshingly impolitic politician — says Patrick owes him $3 million because he has produced proof of three separate instances of voter fraud, all from right here in Pennsylvania. He's made each of these instances famous on Twitter as "Returns in Sunglasses," "Bartman!" and "My Dude in Forty Fort."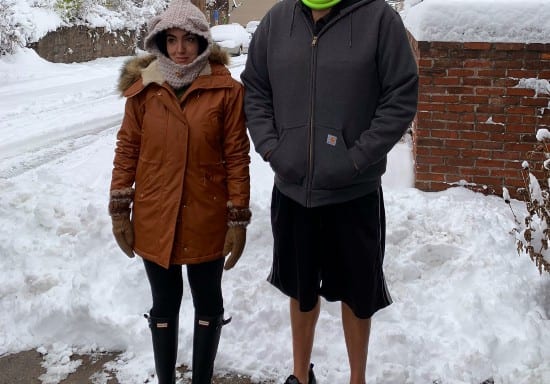 These all really happened, mind you, and all three cases have several things in common: 1) None of them succeeded in changing the outcomes of any election; 2) They were all hilariously inept and the perpetrators are all now facing criminal charges; and 3) They were all attempts to cast illegal votes in support of Donald Trump.
"Bartman!" is Bruce Bartman, 70, of Delco, who registered both his deceased mother and his deceased mother-in-law to vote before requesting absentee ballots in their names and attempting to cast those ballots for Trump. Bartman now faces two counts of perjury.
"My Dude in Forty Fort" is Robert Lynn, 67, of Luzerne County (yes, Forty Fort is the name of a town there), who tried to pull the same trick using his dead mother's name. As Fetterman notes, Trump collected 100% of the Dead Mom Vote here in Pa. Lynn's attempt was even clumsier than Bartman's and he now faces charges of forgery and interfering with an election, which could mean up to 10 years in prison.
As for "Returns in Sunglasses," that devious criminal mastermind and registered Republican was from right here in Chester County:
Police on Monday filed criminal charges against Ralph Holloway Thurman for allegedly attempting to vote as another person — his own son — before being discovered by an alert poll worker who recognized him as having voted a short time earlier.

Thurman … was charged with four criminal counts, including forgery, identity theft, forging or destroying ballots, all misdemeanors, and repeat voting at elections, a third-degree felony.

… [Officer William] Viebahn was called at about 10:45 a.m. on Election Day and told that there had been a subject identified as Thurman making false statements and attempting to vote twice.

Viebahn said that Thurman came to the South-1 precinct polling place at the Sugartown Elementary School earlier that day and asked whether he had to produce an identification card to vote. He was told that he did not, and only had to sign the voter registration log so long as he was not a first-time voter. Thurman then allegedly asked whether he could vote for his son, Kyle Thurman, but was told by poll worker Eric Frank that doing so would be illegal.

Thurman signed the register, was given a ballot, voted, and left the polling place, according to the complaint.

However, about 45 minutes later, Thurman reportedly returned to the precinct, this time wearing sunglasses, and identified himself as his son. He again signed the voter log, was given a ballot, and proceeded to vote, Viebahn wrote.

But Frank recognized Thurman as having been the man who had voted earlier and alerted the Judge of Election, his father, David Frank. When David Frank attempted to speak with him, Thurman "hurriedly fled the building," the complaint states.
So far, Texas Lt. Gov. Patrick has failed to acknowledge Fetterman's repeated attempts to claim his reward for bringing this evidence of voter fraud to Patrick's attention. Fetterman has graciously offered to accept the reward in Sheetz and Wawa gifts cards (a major concession for the Sheetz-loving Western Pa. lieutenant governor). He has also hinted he might be willing to forgo any financial reward in exchange for Patrick acknowledging publicly and on the record that "the Cowboys really really really blow." But to no avail.
It seems Patrick's offer of a reward was as dishonest as his claims of electoral fraud.
Meanwhile, something strange has been happening on Fox News and its even more rabidly right-wing competitors NewsMax and OAN. They've been airing repeated "fact checks" and disclaimers "clarifying" their earlier reporting on the voting machines used in states won by President-elect Joe Biden. It seems they got some strongly worded, detailed letters from lawyers representing the companies that make those machines.
They don't want to call these "retractions," because they're all desperately claiming that they never reported the conspiratorial nonsense they've broadcast, but merely welcomed numerous guests who made those false claims. But still, these are retractions — clammy-with-flopsweat efforts to releash the Kraken.
Here's the gourmet serving of crow that's now being recited hourly at Newsmax:
Since election day, various guests, attorneys and elected officials have appeared on Newsmax TV and offered opinions and claims about Smartmatic and Dominion Systems, both companies that offer voting software in the US.

Newsmax would like to clarify its news coverage and note it has not reported as true certain claims made about these companies.

There are several facts our viewers and readers should be aware. Newsmax has found no evidence either Dominion or Smartmatic owns the other, or has any business association with each other.

We have no evidence Dominion uses Smartmatic's software or vice versa.

No evidence has been offered that Dominion or Smartmatic used software or reprogrammed software that manipulated votes in the 2020 election.

Smartmatic has stated its software was only used in the 2020 election in Los Angeles, and was not used in any battleground state contested by the Trump campaign and Newsmax has no evidence to the contrary.

Dominion has states its company has no ownership relationship with the House Speaker Nancy Pelosi's family, Sen. Dianne Feinstein's family, the Clinton family, Hugo Chavez, or the government of Venezuela.

Neither Dominion nor Smartmatic has any relationship with George Soros.
A nearly two-minute pre-taped segment was aired over the weekend on a Fox Business Network program hosted by Lou Dobbs and Fox News Channel shows with Maria Bartiromo and Jeanine Pirro. …

The two-minute Fox segments aired in the form of a question-and-answer session between an offscreen voice and Eddie Perez, a voting technology expert at the nonpartisan Open Source Election Technology Institute.

"I have not seen any evidence that Smartmatic software was used to delete, change or alter anything related to vote tabulations," Perez said.
The look of fear and disgust on Lou Dobbs' face going into this ass-covering installment was delicious, but he still realized it had to be done. Without these retractions, Fox and Newsmax and the rest of the right-wing propaganda industry were going to wind up owing Smartmatic and Dominion way more money than Dan Patrick now owes John Fetterman.