• Elizabeth Eisenstadt Evans writes for the Christian Century about how "Eastern University has served as the evangelical left's laboratory." It's a short piece, but it catches much of the legacy (and limits) of the "Campolo Effect" and the school's history as a place where justice and faith are not regarded as opposites.
Evans interviews several Eastern alums, including Shane Claiborne, Jonathan Wilson-Hartgrove, and Bryan Stevenson.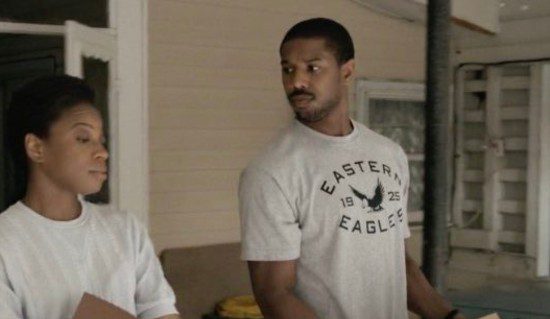 • On the matter of my alma mater and it's peculiar place within the white evangelical Council for Christian Colleges & Universities, let me repeat this from a footnote to a post several years ago:
Eastern has managed to avoid much of the supposed "controversy" surrounding the teaching of evolution at evangelical schools. Eastern's science curriculum is strong, in part, because the school allows dancing.

That — along with other factors like its ties to a (gasp!) mainline Protestant denomination and the presence of dangerous "liberals" like Tony Campolo — means that twitchily anti-evolution evangelical parents and donors don't want to have anything to do with the place. And that, in turn, means Eastern is able to teach science without the pressure from such parents and quasi-extortion from such donors that prevents some other evangelical schools from openly admitting that their biology classes teach actual biology or that their biblical studies classes teach biblical studies.

I think there's a lesson here. Any evangelical university that wants the academic freedom to teach science and the Bible without interference from ideological gatekeepers ought to hire some DJs and start holding dances. Think of this as a corollary to the Parliamentary Principle: Free your ass, and your mind will follow.
• Eastern remains one of the Top 3 schools in St. Davids, Pa., but not every story involving Eastern grads is quite so flattering. Eric J. Nelson, defense attorney for convicted murderer Derek Chauvin, graduated from Eastern. And so did insurrectionist, Big Lie promoter, and Q-friendly nutball Pennsylvania legislator Doug Mastriano.
And so did Michael Elk, aka "Rabbi Michael Elkohen," the man at the center of this bonkers story: "'Good Jewish boy' or chief 'infiltrator'? NJ man spent years as fake rabbi in Israel, groups say."
In the ultra-Orthodox enclave in Jerusalem where Elkohen now lives, he was often called on to perform marriages, circumcisions and other sacred Jewish rituals. He was even hired to write Torah scrolls, handwritten copies of the first five books of the Hebrew Bible, in a task typically reserved for the most devout and highly trained scribes.

But for 15 years, Elkohen was apparently living a lie. The father of five with the black hat, beard and side curls was fluent in Judaic texts and traditions but living a double life: Born Michael Elk in Salem County, he was actually a Christian missionary sent to the Holy Land to convert Jews, according to two anti-missionary groups whose accusations have captivated Israelis in recent days.

Elk's tale has grabbed headlines across the Jewish state, where religious leaders see a growing trend of covert missionary work by evangelical Christians.
Elk is apparently working with the backing of right-wing Trumpist "pastor" Rick Joyner and his Morningstar Ministries, which now seems to be simultaneously denying any connection to Elk's COINTELPRO-inspired "ministry" and fundraising off of it.
I'm not even sure how this was supposed to work. Apparently, Elk's undercover infiltration of Orthodox communities in Israel was an attempt to glean potential prospects for proselytizing whose names he'd pass on to other "Messianic" white Christian missionaries? Or maybe the whole point of this exercise was to allow Elk and Morningstar to collect donations from white evangelicals back in America who could be convinced their money was somehow going to help "Win Israel for Christ."
Anyway, if I were a missiology professor, I'd have students read this story and write a paper listing at least 10 reasons why this was all a Very Bad Thing.
• Despite the ugly exploits of Elk and Nelson and Mastriano, I still get enough alumni pride from Bryan Stevenson to keep wearing my old Eastern T-shirts. And I might wear them every day if Breyer announces he's retiring and Biden nominates Stevenson for a seat on the Supreme Court. (As he should.)
• OK, one more alumni note — here's one of the classiest members of the Class of '92 playing a quarantine set with her band: