• Speaking of the removal of Confederate memorials  … aggressively white supremacist (not hyperbole) TV host Tucker Carlson has been cancelled by Fox News.
Carlson hosted the most-watched program on the right-wing "news" network, and the company's terse, abrupt announcement offered little explanation for his firing, so there's been a ton of both reporting and speculating on all of the various potential contributing factors to his ouster. Liz Dye surveys and collects that reporting/guessing here. And here's more from Evan Hurst. (These are Wonkette links because, again, the tone and substance of any story involving Carlson is best served by the Wonkette treatment.)
It may just boil down to the fact that Tucker Swanson McNear Carlson is an awful person who alienated his co-workers and bosses with his sneering disdain. He's on record talking about all Fox executives and owners, by name, using language that would've gotten pretty much anyone fired from any other job.
Gabriel Sherman spoke with some network insiders who say Fox owner Rupert Murdoch soured on Carlson due to the host's sporadic enthusiasm for white Christian God Talk: "Tucker Carlson's Prayer Talk May Have Led to Fox News Ouster: 'That Stuff Freaks Rupert Out'":
Rupert Murdoch was perhaps unnerved by Carlson's messianism because it echoed the end-times worldview of Murdoch's ex-fiancée Ann Lesley Smith, the source said. In my May cover story, I reported that Murdoch and Smith called off their two-week engagement because Smith had told people Carlson was "a messenger from God." Murdoch had seen Carlson and Smith discuss religion firsthand. In late March, Carlson had dinner at Murdoch's Bel Air vineyard with Murdoch and Smith, according to the source. During dinner, Smith pulled out a Bible and started reading passages from the Book of Exodus, the source said. "Rupert just sat there and stared," the source said. A few days after the dinner, Murdoch and Smith called off the wedding. By taking Carlson off the air, Murdoch was also taking away his ex's favorite show.
When Murdoch ended his engagement earlier this month, headlines attributed the break-up to Smith's "evangelical views." Read past those headlines, though, and the scant references to Smith's religious devotion are found in passages like this:
At some point, Smith met her second husband, Chester Smith, a Modesto-based former country music star who became wealthy by buying up independent local TV stations. He married her, just after divorcing his first wife, Naomi, whom he had been married to for 42 years, according to the Daily Mail. He was 74 at the time, while his new bride was 27 years his junior.

Early in their marriage, Chester and Ann Lesley Smith cut a country music album together titled "Captured in Love." The album cover shows Smith dressed in a police uniform; she told the Modesto Bee that she met her very devout Christian husband when she was working as a prison chaplain.

That marriage ended with Chester Smith's death in 2008, but another court fight erupted. The late mogul's three adult daughters went to court to have Smith removed as the executor of his will, claiming that their stepmother had engaged in "financial elder abuse" and failed to give them money their father had left for them.
Given that context, let's ponder the Mars Hill discourse that reportedly took place between the theologian/saints Tucker Carlson and Ann Lesley Smith. "During dinner, Smith pulled out a Bible and started reading passages from the Book of Exodus," we are told. We are not told which passages. Were they discussing, like, Bob Marley Exodus or, like, Fred Phelps Exodus. Was this a didactic or a devotional reading?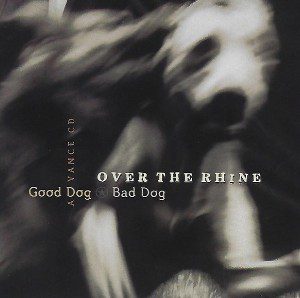 I'm not sure why this intrigues me, but I find it fascinating: Two antisemitic multi-millionaires discuss the Torah while dining at the vineyard of an antisemitic billionaire. If only we had a transcript.
• Entomologist Justin Schmidt died in February from complications of Parkinson's disease. He was 75.
One of the consoling phrases people sometimes say after a loved one dies is, "At least they're no longer in pain" or "Their suffering is over." I usually find that a bit problematic, but in Dr. Schmidt's case it's on the money. Schmidt was the creator of the Schmidt Sting Pain Index, a valuable contribution to science that he compiled and composed the only certain way to do it — by getting stung more than 1,000 times by nearly 100 different species of insect.
Science seeks confirmation through repetition and replication. Is the Schmidt Sting Pain Index accurate? Is the "odd, distressing pain" of a yellow fire wasp sting truly — objectively — more intensely unpleasant than the "spicy, blistering pain" of a honey wasp sting? There's one way to find out for sure, and that career-making opportunity awaits any intrepid scientist willing to follow in Schmidt's footsteps.
RIP Dr. Schmidt. You earned it.
• Somewhere in the darkness, the Gambler he broke even.
• Peacock is producing a show set in the context of the 1980s Satanic Panic:
Per the official series description, "When a beloved varsity quarterback disappears during the 'Satanic Panic' of the late 1980s, a struggling high school heavy metal band of outcasts realize they can capitalize on the town's sudden interest in the occult by building a reputation as a Satanic metal band, until a bizarre series of murders, kidnappings, and reported 'supernatural activity' triggers a leather-studded witch hunt that leads directly back to them."
I was leaning toward "Yeah, I might watch that." But then I read this: "Bruce Campbell Joins Satanic Panic Drama 'Hysteria!'" So, OK, yes, I'm in.
• The title of this post comes from "Poughkeepsie," by Over the Rhine, which is one of the 30-or-so songs I sometimes think might be my favorite. I wound up listening to that song thanks to this satirical piece from Vassar's student newspaper: "WKVR-FM to focus exclusively on Christian rock."