Welcome readers! Please subscribe through the buttons on the right if you enjoy this post.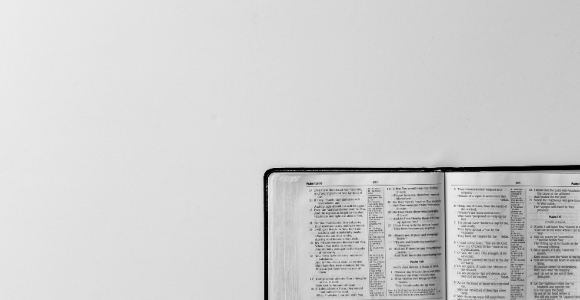 ---
"What is our relation, as followers of Jesus, to the marginalized of our day? To what degree are we marginalized in our own lives? Are we standing in solidarity with others who are marginalized or are we participating in their continued marginalization?"
---
Very early in Luke's gospel, we read:
"He [Jesus] went to Nazareth, where he had been brought up, and on the Sabbath day he went into the synagogue, as was his custom. He stood up to read, and the scroll of the prophet Isaiah was handed to him. Unrolling it, he found the place where it is written: 'The Spirit of the Lord is on me, because he has anointed me to proclaim good news to the poor. He has sent me to proclaim freedom for the prisoners, and recovery of sight for the blind, to set the oppressed free, to proclaim the year of the Lord's favor.'" (Luke 4:16-19)
Of all the passages in the Hebrew scriptures that the author of Luke could have chosen to summarize his portrayal of Jesus, it's telling that this gospel points to Isaiah 61. For Luke, Jesus proclaims good news, announcing liberation, reparations, and recovery. He promotes distributive, transformative and reparative justice, especially for the marginalized.
The story continues:
"Then he rolled up the scroll, gave it back to the attendant, and sat down. The eyes of everyone in the synagogue were fastened on him. He began by saying to them, 'Today this scripture is fulfilled in your hearing.'
All spoke well of him and were amazed at the gracious words that came from his lips. 'Isn't this Joseph's son?' they asked.
Jesus said to them, 'Surely you will quote this proverb to me: 'Physician, heal yourself!' And you will tell me, 'Do here in your hometown what we have heard that you did in Capernaum.' Truly I tell you,' he continued, 'prophets are not accepted in their hometowns. I assure you that there were many widows in Israel in Elijah's time when the sky was shut for three and a half years and there was a severe famine throughout the land. Yet Elijah was not sent to any of them, but to a widow in Zarephath in the region of Sidon. And there were many in Israel with leprosy in the time of Elisha the prophet, yet not one of them was cleansed—only Naaman the Syrian.'
All the people in the synagogue were furious when they heard this. They got up, drove him out of the town, and took him to the brow of the hill on which the town was built, in order to throw him off the cliff. But he walked right through the crowd and went on his way." (Luke 4:20-30)
This story summarizes what Luke will share in this gospel. Jesus' inclusion of those whom others exclude will ultimately lead to his rejection and attempted execution. Luke will have Jesus overcome that opposition not through escape but through the discovery of an "empty tomb."
Luke's connection of Jesus to Hebrew prophets like Elijah and Elisha is also telling. In each of the canonical gospels, Jesus is not part of the system in his society that is perpetuating injustice against vulnerable people. He does not emerge as one of the wealthy, powerfully positioned elite, seeking to reform society from the inside, nor is he fully abandoning society like the Essenes or even John the Baptist.
Jesus stands in solidarity with those to whom harm is being done, rolls up his sleeves, gets involved, and engages his society. He doesn't come in the tradition of kings or priests. In Luke, Jesus comes in the traditions of the prophets of the poor. He is from the twice-marginal region of Galilee: marginal in relation to both Rome and Jerusalem. The fact that he appears in Galilee and Judea as a prophet of the poor and marginalized instead of as a member of the elite in his society speaks volumes to us. What is our relation, as followers of Jesus, to the marginalized of our day? To what degree are we marginalized in our own lives? Are we standing in solidarity with others who are marginalized or are we participating in their continued marginalization?
The story we began with in Luke mentions the widow of Zarephath and Naaman the Syrian. This is important because our sacred texts have two categories of passages: passages of exclusion and passages of inclusion. I'll give examples of both.
First, here is an example of an exclusionary passage:
No Ammonite or Moabite or any of their descendants may enter the assembly of the LORD, not even in the tenth generation. For they did not come to meet you with bread and water on your way when you came out of Egypt, and they hired Balaam son of Beor from Pethor in Aram Naharaim to pronounce a curse on you. However, the LORD your God would not listen to Balaam but turned the curse into a blessing for you, because the LORD your God loves you. Do not seek a treaty of friendship with them as long as you live. Do not despise an Edomite, for the Edomites are related to you. Do not despise an Egyptian, because you resided as foreigners in their country. The third generation of children born to them may enter the assembly of the LORD. (Deuteronomy 23:3–8)
In Isaiah, we find the exact opposite: an example of an inclusive passage.
"For my house will be called a house of prayer for ALL NATIONS" (Isaiah 56:7).
Immediately after the Jewish people return from exile, Nehemiah inspires a fascinating, conscientious, and meticulous return to a more exclusionary practice of their faith. To give Nehemiah the benefit of the doubt, I see in him a sincere desire to preserve Jewish culture. Yet his fidelity becomes "zeal without knowledge." I see it as xenophobic, ethnically nationalistic. Change is always scary, and Nehemiah was likely preoccupied with doing whatever it took to make sure events like the Babylonian captivity would never happen again. But fear often clouds clear judgment.
Nehemiah deliberately rejects the inclusion found in Isaiah and returns to the opposite trajectory of exclusion.
It's not by whim that Luke's Jesus begins by quoting Isaiah rather than Nehemiah. Jesus embraces Isaiah's inclusion. He mentions the widow in Zarephath and Naaman, who would previously have been excluded, receiving the prophets' favor in the days of Elijah and Elisha.
Jesus looked at people excluded by one set of passages in the sacred texts as those marginalized and in need of distributive and inclusive justice. We find this pattern over and over again in the Jesus story. In John 8 a woman is caught in adultery. One set of texts demanded her exclusion and execution. Yet another set spoke of God no longer requiring sacrificing and scapegoating, but rather requiring mercy, inclusion, and justice (see Hosea 6:6; cf. Matthew 12:7).
Jesus did not follow the exclusionary passages in John 8's story but chose instead much more inclusive passages. This pattern applies to the woman at the well in John 4 and the woman with the issue of blood in Luke 8. In all these stories Jesus takes the same trajectory away from exclusion. Whatever the reasons that these exclusionary passages are present in our scriptures, Jesus perceived the more life-giving passages to be those of inclusion instead.
Did this lead some to accuse Jesus as being a lawbreaker? Of course. Yet I believe he was prioritizing the inclusive sections of his sacred text over the exclusionary ones.
Today, too, Christians have a choice. Certainly one can find texts to exclude whichever sector of society one is afraid of. The Bible has been used against women, Black people, Indigenous people, the LGBTQ community, and more. Yet, as Jesus followers, we have to do more than ask whether our exclusion is biblical. We also have to ask whether we're practicing the same inclusion and affirmation that Jesus practiced.
This juxtaposition between the two types of passage within the same sacred text may be disconcerting. But I want to clarify: following Jesus does not mean disregarding or disrespecting the sacred text. It means prioritizing our sacred texts in the life-giving ways as Jesus also did.
If you are wrestling to get your head around this, I encourage you to read the book of James. The new followers of Jesus were being accused of doing away with the old interpretations of the scriptures and living lawless lives. James points out that though they were violating parts of their sacred texts, they were not "lawless" but were prioritizing other values in those texts. James refers to Abraham's attempted murder and Hagar's false testimony because their actions were strictly condemned (Exodus 20:13, 16), yet these two were heroes because they prioritized a different set of values!
Will this approach bother those who interpret the scriptures in exclusive ways? Of course. When Jesus first introduced it in Luke's story, people wanted to throw him off a cliff.
What does this all mean to us today?
Are there people in your life whom compassion calls you to include and affirm despite how you interpret other texts in your scriptures?
What should you do?
Choose compassion.
Choose justice.
You don't need permission to show compassion. The fruit of compassion is its own justification: "Wisdom is proved right by all her children" (Luke 7:35).
But who knows? One day, you might find different ways to interpret those passages. Even if you don't, remember the words of both Jesus and the Hebrew prophet Hosea:
"I desire mercy, not sacrifice." (Hosea 6:6)
"If you had known what these words mean, 'I desire mercy, not sacrifice,' you would not have condemned the innocent." (Matthew 12:7)
Thanks for checking in with us this week.
Wherever you are, keep choosing love, compassion, action and reparative, and distributive justice.
Another world is possible if we choose it.
Don't forget to take advantage of RHM's Shared Table Fundraiser during the months of November and December, and remember all donations during these two months are also being matched dollar for dollar so you can make your support go twice as far!
I love each of you dearly.
I'll see you next week.