Welcome readers! Please subscribe through the buttons on the right if you enjoy this post.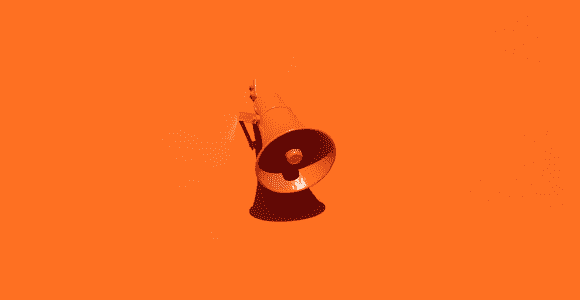 In both Matthew's and Luke's gospels we read Jesus saying:
"Whoever acknowledges me before others, I will also acknowledge before my Father in heaven. But whoever disowns me before others, I will disown before my Father in heaven." (Matthew 10:32-33)
"I tell you, whoever publicly acknowledges me before others, the Son of Man will also acknowledge before the angels of God. But whoever disowns me before others will be disowned before the angels of God." (Luke 12:8-9)
Not Remaining Silent
The context of this saying by Jesus to his followers is:
These passages repeat the encouragement not to remain silent. This is the same encouragement that we saw three passages ago. What could Jesus have meant by the phrase, "Speaking out for me?" I grew up believing this was about being proud to be a Christian, about boldly engaging others in a conversation about whether they had accepted Jesus as their "personal Lord and Savior" so that they could enjoy assurance about an other-worldly post-mortem life. Nothing could be further from the social context of this saying in the gospels.
Jesus' message in the gospels announced the arrival of the reign of God in the hearts of people reflected in the societal choices they made. These choices were social. They marked a commitment to take responsibility for the care of the people around them—especially those pushed to the underside and margins of society by the status quo. The "kingdom" in its simplest form is a societal, distributive justice where people help people. It critiqued the present system, which privileged elite at the expense of the dominated and subjugated class. It called people to dismantle society's present arrangements and replace them with the community Jesus modeled in his shared table. 
Why would Jesus need to encourage his followers to speak out and refuse to keep silent? Because whenever you begin speaking truth to power, whenever you begin speaking out against the way things are, those benefited by societal bias will always feel threatened. Equity to those who are disproportionately privileged always feels like a threat to their way of life. And rightly so, because it is! Those who benefit push back against critiques, endeavoring to silence those who speak out against injustice. To those whom others are trying to silence, the Jesus of Matthew and Luke encourages, "Speak out for me and the societal vision we are casting before the imaginations of any who will listen." Adolf Deissmann in his classic volume, New Light on the New Testament From The Records of the Graeco-Roman Period, tells us that archaeological evidence indicates that the primitive Jesus community was " a movement of the proletarian middle class." (p. 7) Jesus was a community organizer teaching his disinherited and oppressed proletariat followers how to speak up for and work towards the changes they wanted.
Apocalyptic Worldview
Whether Jesus subscribed to an apocalyptic world view or that was the worldview of those who preserved his story, the dualism of apocalypticism is in plain view in this saying. This ancient worldview assumed that there were cosmic forces of good and evil connected to earthy conduits of good and evil.
Jesus accesses the cosmic imaginations of his listeners by referencing "angels" on the Day of Judgment, one of the events where those who subscribed to this worldview believed injustice, violence, and oppression in our world would be put right. Jesus' gospel was an announcement that this long-awaited "putting right" had come and it was theirs if they would embrace the reign of God manifested in people choosing to take care of people. It was a deeply held belief that the Day of Judgment was a breaking in of the cosmic world into this world: a day of reckoning, a day of reward and punishment, a day of reversal when the oppressed would be liberated and oppressors would be removed from their places of domination. The last would be first and the first would be last. In our saying this week, this vision of a future day of judgment is used to motivate the early followers of Jesus. Jesus says that those who speak out would be spoken for on that day, and those who remained silent in the face of injustice would be repudiated.
This may have been a deeply motivating idea for the first audience of the Jesus story. Today, we can use other motives to inspire one another to take care of each other. We are interconnected. We are each other's fate, and what affects you, affects me. Whether one subscribes to the apocalyptic worldview of the 1st Century or a more naturalistic 21st Century worldview, the truth of our interconnectedness is universal. We are in this life together. If I do not speak out for those being marginalized and pushed under, it will come back to negatively affect me as well. The world we create for others is the world we are creating also for ourselves.
Son of Humanity
I trace the "Son of man" title for Jesus back to the political imagery of Daniel 7. In this piece of Jewish apocalyptic sacred resistance literature, the Son of Man is seen:
"Coming with the clouds of heaven. He approached the Ancient of Days and was led into his presence. He was given authority, glory and sovereign power; all nations and peoples of every language worshiped him. His dominion is an everlasting dominion that will not pass away, and his kingdom is one that will never be destroyed." (Daniel 7:13-14)
"Then the sovereignty, power and greatness of all the kingdoms under heaven will be handed over to the holy people of the Most High. His kingdom will be an everlasting kingdom, and all rulers will worship and obey him." (Daniel 7:27)
This is not imagery where the rulers are destroyed or annihilated, but rather they are gathered into Jesus's ethical vision for the world, and they follow it.
This imagery is picked up in the Christian scriptures in the apocalyptic book of Revelation:
"All nations will come
and worship before you,
for your righteous acts have been revealed." (Revelation 15:4)
"The nations will walk by its light, and the kings of the earth will bring their splendor into it." (Revelation 21:24)
We could reclaim some of this imagery today, but not in the way that the colonial nations or the modern Christian Right have used it. We don't imagine a world where everyone embraces the evangelical Christian religion and its Western White theology—or else. We could reclaim this imagery in a much more compassionate, holistic way: a vision of human societies being transformed as they embrace the universal truth that Jesus taught: we are connected. In the "everlasting dominion that will not pass away," human society chooses to end racism, to end classism, to end sexism, to end heterosexism, and more. Humans cease their endless efforts to gain power over others in order to preserve a world that's safe for them, but not safe, compassionate, or just for others. Our differences are not met with fear but embraced as part of the beautiful human kaleidoscope that we all are.
Taking Hold of Life
The passage of the gospels we are considering this week is Jesus' repeated call to "speak out." A statement that I have referenced before and will be referenced repeatedly over the next few weeks is Joanne Carlson Brown's and Rebecca Parker's statement on the myth of redemptive suffering. I can't get this statement out of my head. It deeply challenges the way I have applied the teachings of nonviolence in the past as a person who benefits from the status quo.
"It is not the acceptance of suffering that gives life; it is a commitment to life that gives life. The question, moreover, is not Am I willing to suffer? but Do I desire fully to live? This distinction is subtle and, to some, specious, but in the end, it makes a great difference in how people interpret and respond to suffering." (in Christianity, Patriarchy and Abuse, p.18)
In our passage above, Jesus calls those being intimidated into remaining silent to speak out anyway. He calls them to take hold of life and keep holding onto life even if they are threatened with a cross for doing so.
This strikes home for me. One of the countless stories that come to mind is how I was once shut out of a network of Christian churches in North Dakota, a region that has been experiencing a gold-rush like financial boon over the last few years. I was told that because of my solidarity with and support of Native people's NoDAPL movement, they do not want me speaking in their churches at this time and so my meetings in North Dakota for this month have been canceled.
When I heard this, I had a choice to make. Do I let go of my solidarity with Native people to be able to speak, or do I maintain my hold on life (and my humanity for that matter) in spite of the negative consequences? Many people have written to me over the past few weeks have experienced social media silencing, on Twitter and Facebook. They've shared stories of friends telling them they are being "too political" when they have spoken out or acted in defense of people being made vulnerable in the U.S. today.
To those experiencing that silencing, I would say, keep speaking out. People matter, and therefore politics matters. Politics is much more than arguing over individual candidates, too. Don't misunderstand me: the character and policies of politicians matter. Yet these policies and how they affect the most vulnerable among us also matters.
The subject of politics is the discussion of how power is distributed and who gets access to resources. Jesus, like the Hebrew prophets, spoke of distributive justice and an order where power and resources are distributed in a way that ensures a world that is safe, compassionate and just for all, including the most vulnerable, and the vulnerable are no longer exploited, evicted, or excluded. People matter, and therefore we should be speaking out.
Jesus' gospel, as we have defined over and over again, was about people taking care of people. This is what it means to speak out for Jesus. When we speak out, it isn't in defense of Christianity, but in defense of Jesus' vision of a world where people matter and we choose to take care of each other rather than being afraid of one another.
Over the past few years, I've repeatedly experienced backlash for affirming the lives of my LGBTQ, Black siblings, Ingenious siblings, the lives of women, cis and trans, and the value of immigrant lives. And the small pushback I've encountered as an ally isn't even to be compared with the real and genuine crosses that these communities face themselves for having the courage to "take hold of life," stand up for themselves and stand up against bigotry, racism, classism, heterosexism, xenophobia, and host of other phobias. As someone whose starting point in both theology and politics is Jesus's gospel to the poor, I'm reminded of how many social movements have also been demonized by those in power and those benefiting from the present structure. They, too, were threatened, and those who sympathize with their "taking hold of life" were misrepresented and became the focus of misinformed prejudice.
But to every group seeking to affirm their selves and thrive in life, to those who are tired of the sun and rain God sends on all (Matthew 5:45) being systemically prevented from reaching them too, speak up and stand up. Whether you realize it or not, you are accessing the same courage that the Jewish Jesus sought to have his first followers find and take hold of as well.
Speaking out has a long tradition, and the Jesus of the gospels belongs to that tradition. These historical moments give us pause and a possible way to reclaim and reframe these sayings of Jesus.