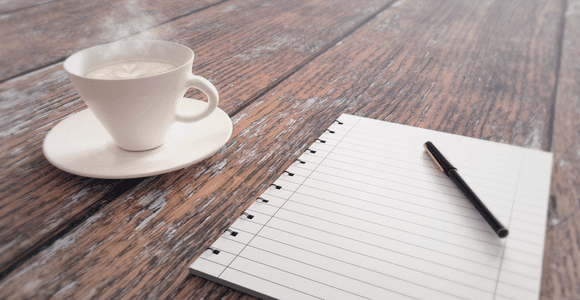 As we wrap up our discussion on this kind of language in the sermon on the mount borrowed from Jeremiah, it's helpful to remember that Gehenna had an end. It was not the equivalent of being eternally forsaken by God. Gehenna, in Jeremiah's thinking, was temporary and held a restorative hope rather than a retributive one.
Welcome Readers! Please subscribe to Social Jesus Here.
(Read this series from the beginning at Part 1 and Part 2.)
"The days are surely coming, says the LORD, when the city shall be rebuilt for the LORD from the tower of Hananel to the Corner Gate. And the measuring line shall go out farther, straight to the hill Gareb, and shall then turn to Goah. The whole valley of the dead bodies and the ashes (Gehenna), and all the fields as far as the Wadi Kidron, to the corner of the Horse Gate toward the east, shall be sacred to the LORD. It shall never again be uprooted or overthrown." (Jeremiah 31:38-40)
"See, I am going to gather them from all the lands to which I drove them in my anger and my wrath and in great indignation; I will bring them back to this place, and I will settle them in safety. They shall be my people, and I will be their God. I will give them one heart and one way, that they may fear me for all time, for their own good and the good of their children after them. I will make an everlasting covenant with them, never to draw back from doing good to them; and I will put the fear of me in their hearts, so that they may not turn from me." (Jeremiah 32:37)
"For thus says the LORD: Only when Babylon's seventy years are completed will I visit you, and I will fulfill to you my promise and bring you back to this place. For surely I know the plans I have for you, says the LORD, plans for your welfare and not for harm, to give you a future with hope. Then when you call upon me and come and pray to me, I will hear you. When you search for me, you will find me; if you seek me with all your heart. I will let you find me, says the LORD, and I will restore your fortunes and gather you from all the nations and all the places where I have driven you, says the LORD, and I will bring you back to the place from which I sent you into exile." (Jeremiah 29:10-14)
I share all of this to say that though some sectors of Christianity have threatened individuals with hell for their behavior or identity, many of the Jewish cultures of Jesus' day would not have done so. The threat in Jesus' day would have been much more like those made by the prophets: certain behaviors could be connected with the threats of foreign invasion, destruction, and oppression by non-Jewish empires like what Jesus' community was experiencing from Rome when Matthew's gospel was written. The message was: If the covenant community continues do such and such, this and thus will happen.
Lastly, these threats betray an ableist set of values that prioritizes the "whole" body over the disabled body. I've written before of how the gospels' ablest language needs to be addressed so this week, let me just say we can do better.
From instructing his disciples on lust, Jesus then progresses to teaching on divorce. Matthew's version varies from others', revealing that some in the early Jesus community must have created an exception to the ban on divorce for cases of infidelity. It is helpful for us to remember in our context today that, in many cultures of that time, women could not divorce their husbands. Only men could divorce their wives. And they could divorce them for a multitude of reasons, some trivial. To divorce one woman simply because you were lusting after another would make her a victim of adultery: her husband's adultery. Economically, socially, and politically how men practiced divorce in Jesus' day was unjust for women.
Again, all of this reveals the concerns and struggles of the Jesus community at this time. It reveals traits and practices they felt were intrinsically destructive. We have our own struggles to face today, personally and socially. The Sermon on the Mount was written to 1st Century Jesus-followers living in the wake of the temple's destruction who were trying to find their new place in the world. If this sermon were to be rewritten today, what can you imagine it might include now?
One thing I think would remain is Jesus' regard for the concrete harms people were suffering in the here and now. We, too, should be concerned with injustice, oppression, and violence however and wherever they are manifested.
Jesus' sermon was life-giving for its original audience in their cultural context. What can a life-giving, culturally relevant Sermon on the Mount look like for us today?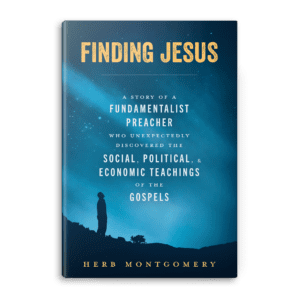 Herb's new book, Finding Jesus: A story of a fundamentalist preacher who unexpectedly discovered the social, political, and economic teachings of the Gospels, is now available at Renewed Heart Ministries.