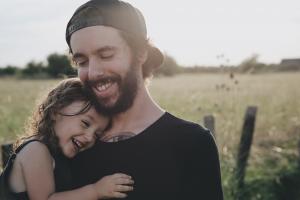 Being a dad encompasses more than fathering a child—it's loving and being there for your child, even when it's hard. No matter the personal situations, I think there are some core characteristics that make a man a good father.
You might be surprised to know that I've been thinking more about what makes a man a good father—and that my contemplation has nothing to do with Father's Day coming up on June 17. Rather, I've been thinking about fathers for a couple of personal reasons.
First, May 18 would have marked the 89th birthday of my father, who died of Alzheimer's-related causes on Feb. 16, 2016. Four days later—May 22—my parents would have celebrated their 64th wedding anniversary. My father was a wonderful dad, and I miss his dry sense of humor, his ability to fix or build anything (I have several gorgeous bookshelves, shelves and other things he made in my house), and his love for God.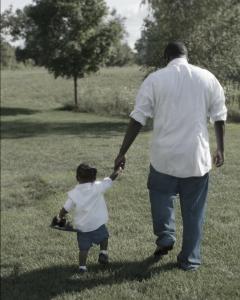 Second, I've had several conversations with women going through divorces not of their choosing (husbands who have abandoned the family or chosen to live a life of cheating) who insist these men are "good dads." I finally had to tell one of them, after hearing for the umpteenth time what a "good dad" this serial adulterer was, that no, he wasn't a good dad just because he loved his children.
Which, of course, got me to thinking about what makes a man a good dad? Here are six ways—and I'd love to hear more from readers in the comments.
A good dad loves his spouse. To me, this is essential to being a good father. While I know in this fallen world, mothers and fathers aren't always married to each other. However, loving the mother of your children means more than romantic love—it means not talking bad about her in front of the children. It means respecting her. It means supporting her in parenting your children. That kind of love for the mother of your kids is the hallmark of a good dad.
A good dad puts others above himself. We human beings are capable of truly selfish acts, but a good father tries to think about the good of his children (and his spouse) over the good of himself. Loving your family more than yourself is hard, but essential to being a good father.