The labeling of parenting styles has gotten a little out of hand lately. Are you a lawnmower or snowplow parent? Attachment or helicopter? Tiger or free-range? What I want to know is what happened to just being plain old mom or dad?
Last week, a USA Today article printed a primer on parent labels. But not to worry if you see yourself exhibiting any of these tendencies—I offer a solution to overcoming the urge to get rid of obstacles, hover over your child, seek collaboration over guidance or pressure a child to perform academically.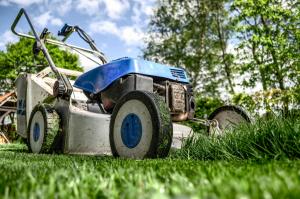 Mowing Down the Obstacles

A
Lawnmower
parent is one who smooths out the path before their children with the ferocity of the yard equipment for which it is named. Those in the Northeast will recognize this parent as a Snowplow parent. This parent removes "all obstacles that may cause discomfort, challenges or struggles." A lawnmower parent helps their child by doing most of the work and/or going behind the child to check to make sure the work is perfect.
The antidote to "lawnmowing" parenting is to recognize that your child will fail—but that learning how to pick themselves up and carry on is essential to your child's mental well-being. A child who doesn't learn to navigate life's obstacles becomes a young adult who falls apart at the slightest bump in the road.