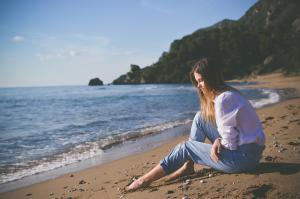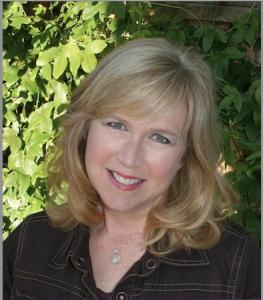 By Guest Blogger Sherry Kyle
Every mom has hopes and dreams for herself and for her child.
The minute a woman discovers she is pregnant, her mind whirls with possibilities of who her little one is going to be. Maybe the baby will grow up to be a doctor, a lawyer or the next president. Maybe the child will be a famous singer, actor or Olympic athlete. Or maybe the child will be a humanitarian or inventor.
As you stare at your newborn, you know they were destined for greatness. After all, he or she started out no bigger than a speck and now are a perfectly formed baby with 10 fingers and toes, an adorable nose and lips, and long lashes framing beautiful eyes.
But perhaps you had a difficult labor and delivery, and your child needs to be monitored instead of tucked securely in your arms. Or maybe your expectations were dashed during your pregnancy when your routine ultrasound showed that your child has special needs.
Truth is, no matter how our children are formed, God is the one who created them. He loves them more than we do. Yes, our children are perfect in his sight!
There is also the expectation that our children will behave perfectly. After all, we've read all the books and we've watched other moms discipline their children. We have seen what works and what doesn't, and do our best to do the right thing. Then why do our kids still cry and fuss and have meltdowns? What are we doing wrong?
Every mom feels like a failure if our children don't look Pinterest-worthy or behave perfectly. Is there a way moms can regain hope?
Here are some things I've learned to overcome discouragement in raising kids.
Don't play the comparison game. Moms do it all the time. We talk about how much our babies weigh and compare each developmental milestone. We feel we're doing something wrong if our child is not at the top of the charts. Comparison only brings discouragement. Instead, focus on loving and accepting the unique child God gave you.
Focus on the positive. Every mom has hard days. Mothering isn't for the faint of heart, but when you have a good attitude and focus on the positive, you will be able to overcome the hard times.
Seek out encouraging friends.
Do you belong to a mom's group? By joining some like-minded, positive moms, you will not only find encouragement, but your kids will have a safe place to make new friends.
Enjoy your kids. Discouragement evaporates when we put aside our "to-do" list and take the time to enjoy our kids. Go to the park. Snuggle together in a cozy chair and read them a book. Laugh and be goofy. Even though it might not feel like it, time flies very quickly. Make the most of each day with your children.
Take a "mom" break. When even the smallest things start to bother you, it's time to take a break. Let your spouse care for the kids, then have a long soak in the tub, go to coffee with a friend, or catch a Saturday matinee. Or switch off babysitting duties with a friend. When you recharge your batteries, you'll have more energy to give to your family.
Rely on God's promises. Romans 15:13 says, "May the God of hope fill you with all joy and peace as you trust in him, so that you may overflow with hope by the power of the Holy Spirit." God will replace discouragement with hope when you trust in him and his promises.
Motherhood is a demanding and difficult job. But when you lay your expectations aside by remembering God created you and your child—and will help you be the parent your child needs—you can have hope.
About Sherry Kyle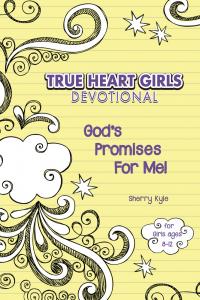 Sherry Kyle is a novelist and the award-winning author of The Christian Girl's Guide to Style and Love, Lexi: Letters to God. Her newest title for tween girls is True Heart Girls Devotional: God's Promises for Me! Sherry lives with her husband and four children on the California coast. When she isn't writing, she enjoys taking long walks with friends and decorating her beach home. You can visit her at www.sherrykyle.com, Facebook, Twitter, and Pinterest.