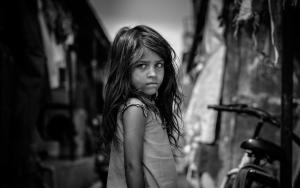 By guest blogger, Deborah Hackett
It's every mom's reflex—when a child asks for something but forgets "the magic word," you jump in and prompt them to say "please." Then when you hand over the item of their heart's desire, you pause and wait for "thank you."
But, in a world that sees us spending more time with our screens and less working on our social skills, do we teach our children that manners matter? How can we show them that a good meal, a warm, clean bed, and decent clothes are a privilege, not a right?
One of the biggest battles we need to win is that of raising children who are polite and thankful instead of likely to put a hand on one hip and act like a prince or princess. I have five suggestions that may help.
Manners Matter. All joking aside, I am a stickler for "please" and "thank you." If one of my children asks for something incorrectly, I turn the question back on them, and then they get the idea and ask correctly. If verbal gratitude isn't forthcoming, I have the conversation out loud with myself—"thank you, mommy" and that usually prompts the correct response. After a couple of years, of being boring, I can report that it works. My two are champs at "please may I…?"
Practice Prayers. Before family meals, we take it in turns to ask a blessing for our food and after hearing daddy and I also express our gratitude for a roof over our heads, the girls have picked the habit up. They have also begun asking a special blessing for people who aren't getting a meal. At bedtime, we take a moment to discuss what we have to be thankful for that day before we say our bedtime prayers.
Reality Check. One of the best things we have done as a family is sponsor a child through Compassion International. Our girls nagged for an embarrassingly long time before my husband and I got with the plan. But as a family we have learned about Haiti, where our other little girl lives. Talking about her life and what we provide has really opened our eyes to how much we have compared to so many other people.
Helping Hands. We all feel helpless when we see someone begging on the street. Our hearts want to give money but our heads chime in, warning that we may be contributing to a pre-existing problem. Our eldest put us to shame by asking Santa to use the money he would spend on her gift to help homeless people instead. Santa is a smart man, and he sent some $10 gift cards to less expensive restaurants. We keep them in the car and give them out whenever we see someone in need. This year, the girls discussed other ways to help, and so now we add the cards to a Ziploc bag with deodorant, toothbrush and small bottle of water. In the winter, we're adding handwarmers too.
Copy Cats. Children are sponges and pick up frighteningly more than we realize. They watch what we do and how we react. If you are rude and demanding in a restaurant, they learn that's how to treat waitstaff. If you complain over food having the slightest imperfection, guess what—they'll be demanding too. Bottom line, if you'd like polite and thankful children, show them what being polite and thankful looks like.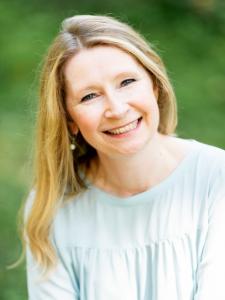 Deborah Hackett is a career journalist turned writer. With more than two decades of news reporting in Christian, commercial and BBC Radio, she knows how to ask good questions and what makes a great answer. Additionally, Deborah has numerous articles in print and is a professional speaking coach and ghostwriter. She has written a Bible study for military wives and is midway through writing a four-book fiction series. In her spare time, Deborah plays on her church worship team, skis and bakes. She is married to Willy, a Royal Air Force pilot, and is mom to two little girls. Learn more at www.deborahhackett.com.