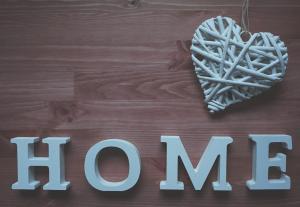 By guest blogger Lisa Brown
As a parent coach, I often hear parents describe their child as one who doesn't come when called, comply when given instructions, throws an attitude when doesn't get his or her way, and gets angry when told no. Parents are challenged by their child's explosive emotions and arguing. When parents come to me for Coaching, they are usually at the end of their rope. They are exhausted and overwhelmed. My coaching strength is to help parents use new strategies.
My focus is on heart change and not so much the behavior. Every child has a heart filled with ideas, beliefs, faith, fear and grief. There is hope for all children no matter what their diagnosis might be, past failures, temperament or tragedy. We have hope because we have God's living spirit in our hearts. We serve a forgiven God who is filled with compassion and mercy. We don't deserve His love but He loves us anyway, even to the point of death on the cross. He sacrificed His love for us all and as parents we are called to sacrifice our life for our kids. We are to love them unconditionally and serve them wholeheartedly. We are to show them that they are valuable, capable, brave and that they matter.
We must be like Christ if we are going to reach our children. We need to see their difficulties as an opportunity to teach them how to respond to life and the best place to start is within ourselves. We need to stop reacting in anger, disappointment, frustration, fear, judgement and harshness. Instead we need to focus our time, energy and attention on ministering love to their heart.
Here are five ways you can love the heart of your child and change the atmosphere in your home from chaos to peace.
Home of Honor. Honor is doing kind things without being told to do it. It's doing something special for others. Honoring one another adds life to the family atmosphere! Teaching kids to do kind things sets an expectation of being servants by caring and putting others first.
This may mean splitting half of a cookie with a sibling instead of eating the whole cookie alone. Or it might be helping a parent clean up the dishes instead of watching a show. It could be surprising someone in the family with a picture or cleaning up their room.
I help parents come up with ideas on how they can implement an honor system in their daily lives. It takes practice, initiating and training the children by showing them honor. Honor is filled with love!
Home of Grace. Grace is letting go of an offense and implementing strategies that will help one do better next time. It's withholding deserved punishment.
We all make mistakes. Kids need to know that it's okay to not be perfect, to make mistakes and learn from it. There is no reason to make a big deal every time there is a mishap, or something breaks. Spills happen and kids forget just like we do. Who wants to live in a home where there is constant correction and every move you make is controlled by watching eyes judging every move? I don't and neither do our kids. It's important to be a home where mistakes can happen and you feel loved regardless of your clumsiness, forgetfulness, and quirks. We all have them and no one likes to be made fun of or embarrassed. Parents must leash their own pet peeves, irritations and admit to one's own quirkiness.
Home of Forgiveness. Forgiveness is not holding someone's attitude, behavior and decisions against them. It's not bringing up the past and slamming it in their face to prove a point. We don't forget the offense but we look to God to turn the mess into something good for all involved. It's keeping arms wide open for the Prodigal.
Kids need to feel accepted no matter how big they think their mistake was. Kids can feel regret, or shame, and carry guilt way too long. It's important that we help them understand that their mistakes do not define them. We must express our love in a way that speaks to their love language. We need to make sure that they understand that we dislike the behavior (sin), but we love them as our beloved child created by God to do amazing things in life. Check your own heart and see if you are forgiving yourself and if you are accepting God's forgiveness. Many times, parents who feel shame will shame their children. Forgive yourself so that you can be a forgiving person. If this is you, stop it and give yourself and your child a love that sees goodness.
Home of Rejoicing. Rejoicing is showing thankfulness, excitement for the splendid things of God, realizing the little blessing as well as the big ones, being content and not taking one another for granted. Noticing and thanking one another.
It's not uncommon for parents to get stuck on the difficulties, troubles and annoying behaviors. The problem with this is that under the layers of frustration there could be a mess of disapproval and this can lead to reacting to situations with a tone of rejection. Yes, kids feel rejected when they are constantly being hammered with reminders that they are failing mom and dad's expectations.
Children need to feel valued, and as parents we must be willing to recognize the strengths, gifts, talents and view our child as a gift from God filled with treasures. You will not be able to see this if your heart and head is filled with grumbling thoughts about the problems your child has.
Complaining is hurtful and kids can begin to feel that they don't measure up and instead of thriving in their talents, they are held back with feelings of inadequacy. Constant nagging sends the message that you are not good enough. I help parents communicate to children in a way that helps children grow and become a team player. I encourage parents to show their children that they add value to family life and I help them see the great character qualities in their child. I also help them build upon other character qualities that need to be strengthened.
Loving kids is seeing the good in them and hoping for the best in every aspect of their life. When was the last time you thanked your child for something that they did or showed you? Are you taking time out with your kids to praise God and talk about the goodness of God? A spirit of gratefulness changes things.
Home of Relationship. Relationship is connecting, experiencing life together with similar and different ideas, and agreeing to disagree for the sake of putting relationship above temporary issues that don't sum up in the end anyway.
It's hurtful when parents put being right above relationship. This is tricky for many parents to make sense of. I'm a living testimony that you can be firm with your kids and still have a healthy relationship with them. Most of the time, we argue and make a fool out of ourselves. It really is best for parents to simply walk away from a heated argument. It's in the middle of a ridiculous disagreement that harsh things are said or done and regretted later.
Children need us to be firm with boundaries, rules, schedules and routing. They also need us to be flexible, fun and reasonable. Most importantly, they need to be heard and their ideas need to be considered. They need to have hope, have a vision, and practice doing the right things.
It's hard for children and adults to change old habits and develop new. It's important to be empathetic and patient. Most importantly we need to take time out and just enjoy our children and do great things together. Connect throughout the day and just be in the moment together enjoying an apple pie or pizza.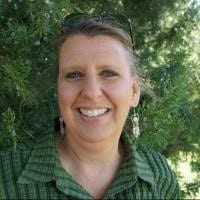 About Lisa Brown
Lisa Brown is an aspiring writer and owner of The Family Roadmap Blog and a parent coach at the National Center for Biblical Parenting. She has a 10-year-old son, an 8-year-old daughter, and has been married to her husband for 12 years. Prior to marriage, she worked more than 20 years enriching the lives of hundreds of children and families. Lisa has a bachelor's degree in social work and early childhood education. Contact with Lisa here.