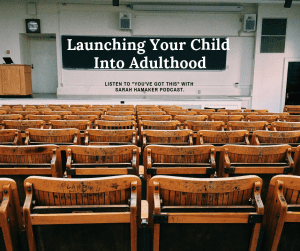 The following is an excerpt from my interview with Dr. Frowsa' Booker-Drew on my podcast, You've Got This.
Dr. Froswa' Booker-Drew with Soulstice Consultancy is a partnership broker and relational leadership junkie. She's also a connector, author, speaker, trainer and co-founder of the HERitage Giving Circle. She's been quoted in Forbes, Ozy, Bustle, Huffington Post and other media outlets, and is currently vice president of community affairs for the State Fair of Texas. She is a contributor for several publications around the world, including as an advice columnist for professional women in Business Woman Media.
With the college admissions scandal in the news recently, talking about launching our kids into adulthood is a timely topic.
Froswa': My daughter called home from college and asked, Mom, why didn't you do that? You don't have half a million dollars to make sure I had gotten into some of the more prestigious universities? I told her, "Sweetheart, mam doesn't have five dollars to give to someone else, much less half a million dollars." It makes it interesting as a parent with a kid in college who struggled, worked hard and pushed themselves to get into college, and then to see what happens when you have resources and privilege and what that can look like when it's not done well and used well.
When I look back at my own college admissions experience, my parents were pretty hands off. I had to weed through those brochures myself, but I focused more on the programs rather than the school itself. It's more important to prepare our kids by helping them know how to study, how to think about a career, than worrying about getting into specific universities.
Froswa': The college admissions scandal demonstrates what happens when you don't do that well. Every person that you look at is the sum total of their decisions. When you don't start making good decisions early, your foundation can be shaky. I told my daughter in eighth grade that I wouldn't be checking her homework, and some of her friends' parents were horrified. I told my daughter that she was smart enough and bright enough to know what to do. There's a difference between raising children and raising adults, and I think for a lot of parents, they are busy raising children, so when those kids get to be adult age they still have to treat them as children. You have to be intentional with the end in mind of Am I trying to create a child or Am I trying to raise this wonderful person whom God has given me into an amazing adult? And when you think about that, the whole view changes, so you're not paying all this money and faking college applications because you've raised this child to make good decisions along the way that will serve them well in this process.
I encourage parents to create a parental vision as to what they want that child to be as a 30-year-old adult. They put character traits, not where they went to college. Mostly they want them to be kind and generous and hard-working, and I ask them, "How are you parenting today to make that happen?"
Froswa': I don't think we're intentional enough when we parent. So often, we're focused on getting to the next phase in our child's life. If I could just get her off this bottle, If I could just get her out of diapers—it was always waiting for this next progression and development. Eighteen years isn't a long time with them because they grow so fast. How are you being very intentional and deliberate about the character traits that you want your child to have? Not only how are you giving them those traits, but how are you modeling them as a parent? Because it's one thing to tell your kids you should do this, but not do it yourself. We have so many opportunities to serve as coaches for our kids and modeling behavior, that we have to think about this along the way that as much as we want them to have those traits, we've got to have them too.
We need to empower our children to solve their own problems. I don't need to be the captain of my kids' ships.
Froswa': We need to think about how we help them to be their best and to be successful in life, and we can't wait until they're 18 years old to begin thinking about what that looks like. … We're also missing out on teaching our kids relationship skills because, everywhere they go, they're going to have to deal with people. We have a lot of young people who are very functional in terms of a skill set, but they might not necessarily be functional in the way they're able to deal with frustration, conflict and people who are different. And it starts at home with very early exposing our kids to people who think very differently than we do in order to help our kids be able to think critically about things, and how they do have other ways to express themselves and deal with differences of opinion.
Anything else about launching our kids into adulthood you want to mention?
Froswa': I think it's important to tell our stories to our kids. One of the biggest mistakes I think we make is to not do this. We don't need to be perfect parents. There is so much power in our narratives, and I think parents tend to hide those imperfect stories from their kids and we need to be honest with our kids.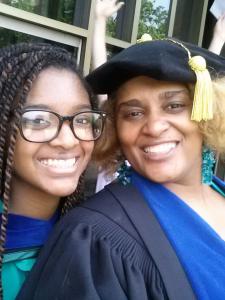 To hear more great advice and stories from Froswa, listen to "Launching Your Child Into Adulthood" on the "You've Got This" podcast.